Does your second-day hair have a mind of its own? Whether your locks like to frizz up or go limp and flat, these tousled beach waves are the perfect second-day hairstyle. They're super-quick to create and look effortlessly unstyled.
AIIR Force artists Sam and Lauren, aka @s.l.trends, share their secret to achieving just-went-surfing hair (even if it's actually freezing cold and snowing outside): prep your hair with AIIR Texture Mousse and finish off with Texture AIIR. These two products revive unwashed hair by absorbing oil from the roots while creating buildable volume and undone texture.

You'll also need a 1-inch curling iron, a comb and sectioning clips to create these beautiful beach waves (sans tropical getaway). Here's how to do it:

Step One

Start with dry, combed-out hair. This style is great for dirty hair, but it works on freshly washed hair too! The styling products will add some grit to help the waves hold longer.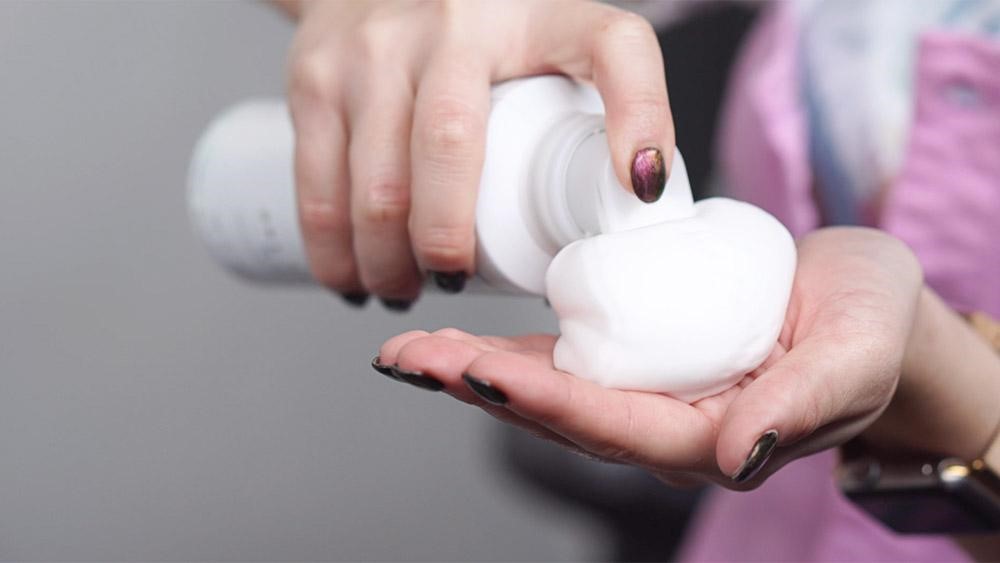 Apply a tennis ball sized amount of AIIR Texture Mousse to your palm. Rub your palms together to emulsify the product into a cream. Work the mousse into your hair from roots to ends. Make sure to lift up the top layers of your hair and apply mousse underneath for all-over body.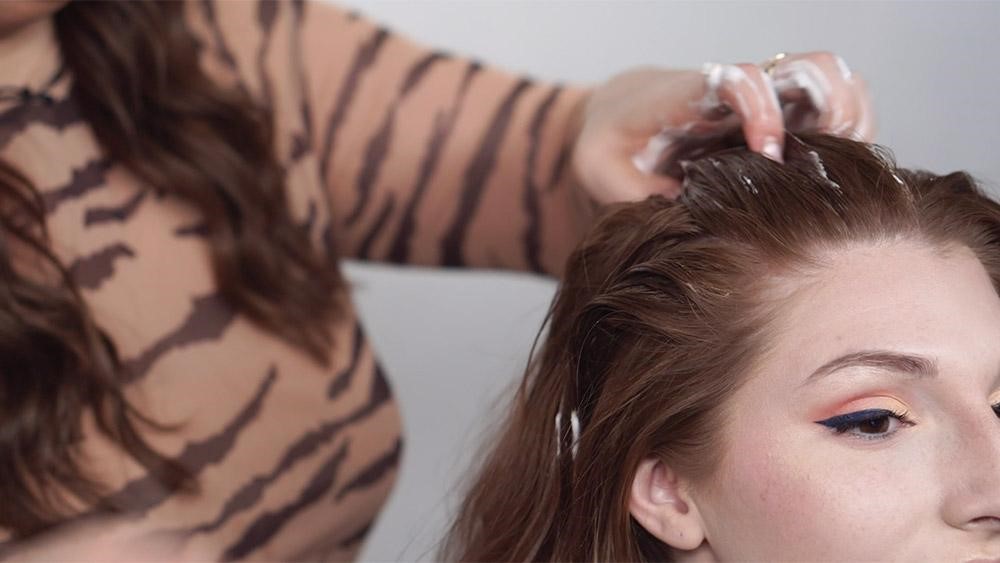 Step Two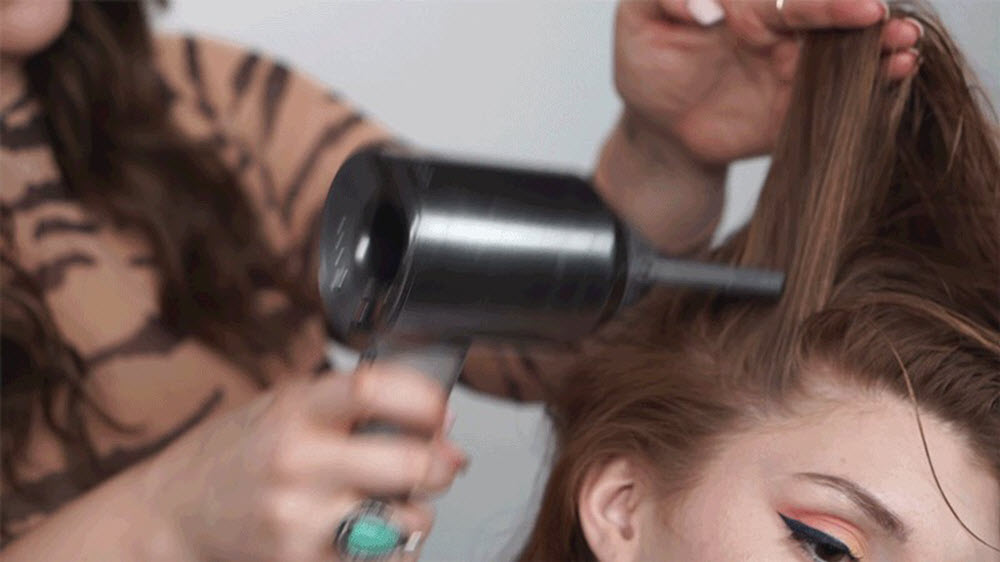 Blow dry the Texture Mousse into your hair. Using a blow dryer with a concentrator nozzle, lift sections of hair upwards and rough dry from roots to ends. Focus the airflow on the roots to amplify the volume. Don't worry if your hair looks a little messy at this stage-- the goal here is to add lift at the roots, not create a polished blowout.

Step Three

Use your comb to create a straight center part. Section off the top of your hair, from your temple to the back of your head on each side. Clip these sections up on top of your head.

Step Four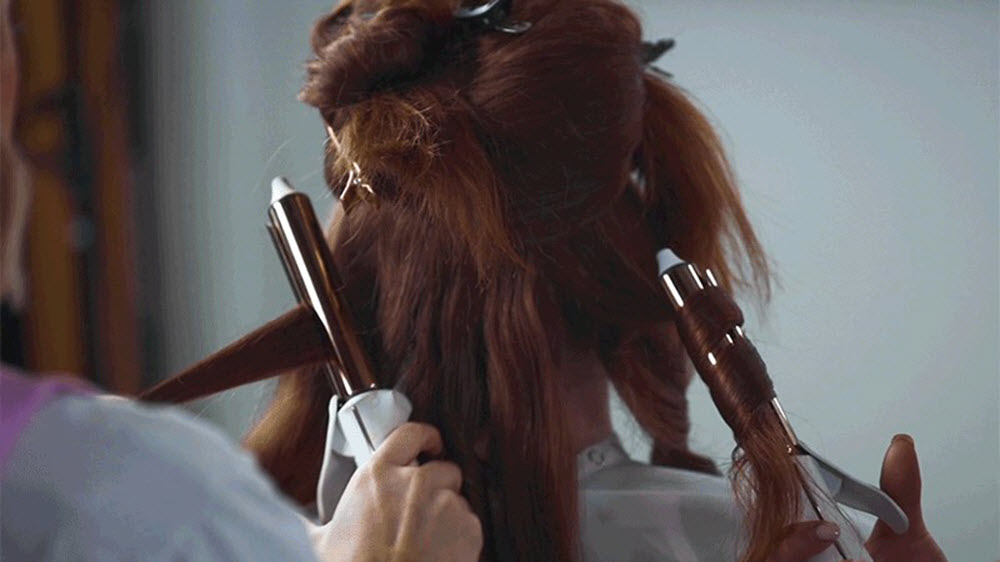 Grab your 1-inch iron and start curling! Take a 1-2 inch section of hair and "flat iron" it with your curling iron, working from roots to ends. Then slide the section of hair into the curling iron at mid-shaft (halfway between the roots and the ends). Keep the clamp slightly open and rotate the curling iron as you wrap the hair around the barrel, pulling the iron down towards the tips. When you reach the last inch of your hair, twist the upper half of the section around the curling iron. Leave out an inch of hair at the top and bottom of the section for a relaxed effect.

Wait for 10-15 seconds, then gently pull down and twist the barrel of the iron as you release the curl. For maximum hold, catch the curl in your palm and let it cool before moving on.

Step Five

Repeat Step Four with all of your hair, working up the head from bottom to top. When you reach the top section, take the clips out and continue curling. For a more natural curl pattern, alternate the direction in which you curl each section.

Step Six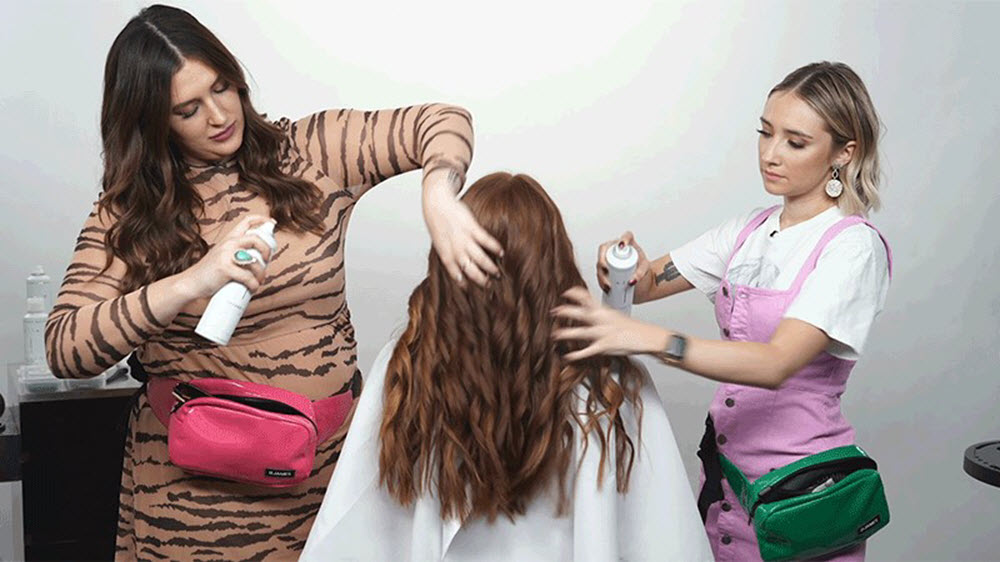 When you've finished curling your hair, break up the curls with Texture AIIR. This lightweight, buildable dry texturizing spray truly takes the hairstyle to the next level by transforming simple curls into sexy, tousled waves.

Use your fingers to loosen up your curls while spraying Texture AIIR all over your hair, focusing on the roots. When you're satisfied with the volume and shape of your waves, finish off with a quick all-over blast of Texture AIIR for long-lasting hold.

Tousled Beach Waves Finish