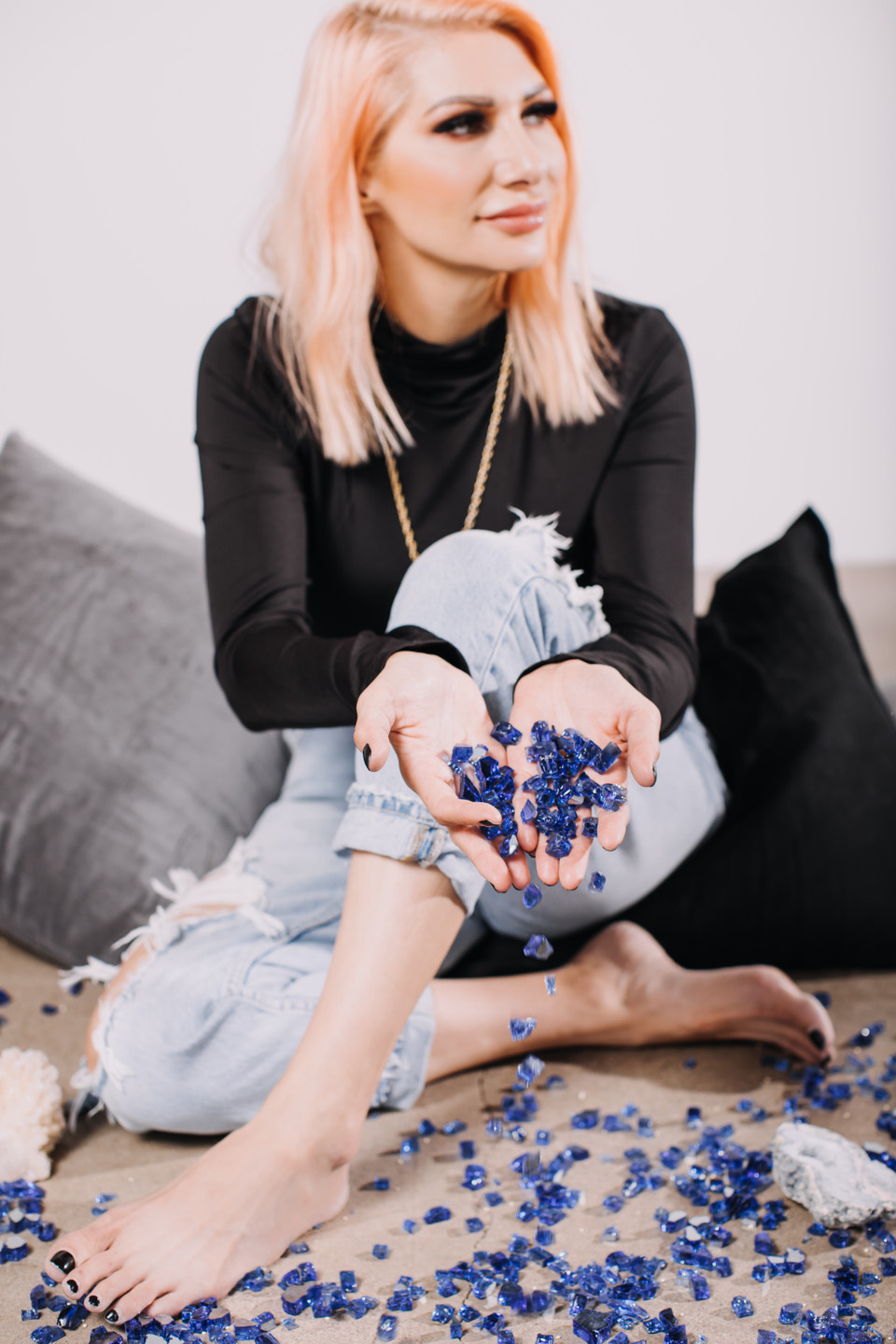 We've all been told 'no,' and we've all had thoughts at one time or another that we aren't good enough. But if you want to become the highest version of yourself and reach your goals, learn to turn any negativity or rejection into success.

I was told 'no' by several investors when I presented AIIR, first crystal-infused haircare concept. I had some "big boys" in the beauty industry questioning why I would put crystals into haircare. But for me, it was a no-brainer. I believed in my concept, and fast forward to today, all of that believing and manifesting has enabled me to build a multimillion-dollar brand while launching during the pandemic no less. And my story in no way started with a huge monetary advantage or a large amount of confidence in the beginning of my career. It was, in fact, just the opposite.

The first salon I wanted to work at didn't hire me. While I felt sad and insecure by the
rejection, I was able to snap out of it to gain my power back and decide that if it was my true goal in life, I would find a way to obtain it. So what did I do? I pivoted. I moved to Arizona and applied for a job at the same salon chain where I later got hired and went on to be an educational director, eventually travelling overseas with them. I turned that rejection into success and looking back, it worked in my favor as I would not have met my husband or had the same career opportunities as I found in Arizona. I slowly started to build my story and confidence by taking more risks, ones that I may have not taken had I not pushed past the rejection to see it as redirection.

When it comes to rejection, I believe we have two choices: reframe your mindset to be positive and pivot to obtain your goal a different way, or be a victim. Look at rejections as a redirection to an unknown path you may not have been led to. And to secure your strength through times of hardship, dedicate yourself to something to keep you mentally strong and to get you through the toughness of rejection. Maybe it's exercise, prayer, yoga, meditation or a crystal to keep in your pocket as a reminder that you can achieve your goals. Let that dedication be your guide and driving force for your why and your dreams.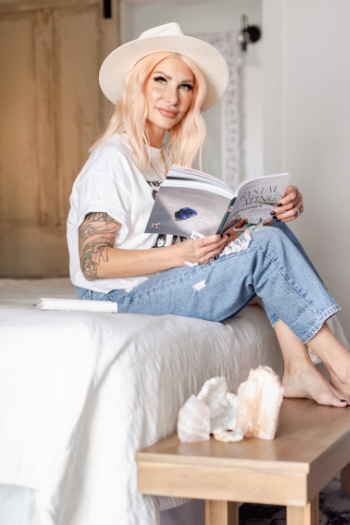 My Three Biggest Tips For Overcoming Failure:
1. Learn How to Accept Rejection
Get in the mindset that something better is meant for you, and learn to be ok with pivoting into a different direction to obtain your goal.

2. Use Rejection as Fuel
As easy as it may be to attract anger or loathe the person who rejected you, remember that you attract negativity from negative emotions. Use rejection as fuel towards manifesting your goal rather than proving someone wrong. Embrace the new self-confidence you may find from it and use it as a way to re-evaluate your efforts, get the advice you need, or to create a new plan if need be. For me, when our lab was unsure about crystals, I did my own research and experimenting to become an expert on the usage of crystals in multiple areas. I appreciated those 'no's' as I wouldn't have done so much research otherwise. Anything is possible when you take matters into your own hands.

3. Embrace the Change
Learn to embrace it. Things are going to be tough if you want to pave your way and evolve. Your goals and dreams may not come easy, but it's a part of the process. Just learn to embrace the rejections and ask yourself 'What is this teaching me?' because you may need to try things a different way or fine tune your skills or pivot and learn something new to drive your goals in the direction you're aiming for. Just remember that failures aren't necessarily bad if you're able to shift your mindset that it is pushing you to your limits, encouraging you to grow and bring about change a different way.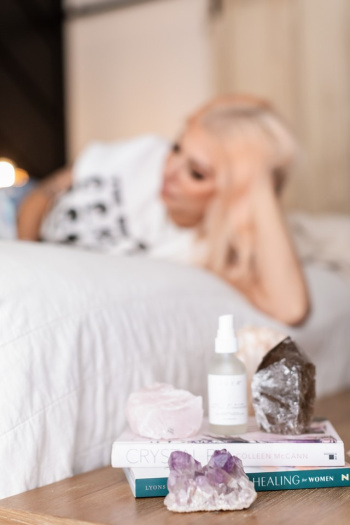 About Expert
In an industry filled with insane competition, Jenny Strebe found her niche. Early in her career, she set out with a laser-focus towards reaching her goals while firmly grounding herself in her beliefs.

From the time she was a little girl, Strebe has always gazed up at the clouds, knowing the sky is not the limit, but just the beginning. Raised in the small town of Walla Walla, WA, she has always had a curious interest in hair styling, one that went beyond putting ponytails on Barbie dolls and practicing on friends. Strebe made the choice 18 years ago to carve her own stylist career path, to craft a life and profession that blends her passion for inspired hair with a balanced life.

Strebe moved to Portland, enrolled in cosmetology school and worked part-time at a grocery store to pay for her tuition. She entered every competition that came her way, landed several interviews, purchased her first suit and had endless pep talks with the mirror, and quickly moving up the ranks to salon educational director and then an art team leader. After years of being an educator in a Phoenix salon, Strebe moved to Europe and spent several years travelling to some of the top cities and working alongside super talented and diverse stylists within the Toni & Guy network.

In 2011, she moved back to Arizona, married, renting a booth and a soon-to-be a mom. After having her daughter Magnolia, and spending many sleepless nights organizing and writing, she launched her instant hit blog, Confessions of a Hairstylist in 2012. Filled with hundreds of tutorials, and with tips and tricks for hairstylists everywhere, she soon amassed a significant following on Instagram, developed a YouTube channel with hundreds of videos and authored three books which are currently sold in 17 countries.

As an in-demand stylist, educator and working mother, Strebe sought to find balance, an inner peace, and a more centered life. Her desire for a more holistic life began to weave its way into her everyday forefront, and planted the seed which would become her next passion project: AIIR Professional. Strebe decided to self-fund and develop a product line that marries innovative high performance results with balanced, holistic elements that reflect so many peoples' lives like hers. Pairing key elements with hair innovation has been the foundation for bringing to market a haircare line that blends earth's ingredients with crystal energy that outperforms the competition. And like that little girl who always gazed into the sky dreaming of possibilities, AIIR Professional draws its name from just that.