No matter what the weather is doing outside your door, these laid-back beach waves are always in season. Soft and feminine, but not too perfectly polished, beach waves are universally flattering and work for both day and night.
The key to achieving that cool-girl, Venice Beach vibe is to apply Texture AIIR after styling. This swoon-worthy dry texture spray builds volume and texture in all hair types. It's essential for creating soft, natural waves that keep their shape for longer.

While you may have heard that sea salt spray is good for creating beachy waves, the salt pulls moisture out of your hair, leaving it dry and damaged. Texture AIIR gives you the same beachy texture while keeping your locks healthy and vibrant. You can actually create undone, edgy texture by simply letting your hair air dry and then applying dry texture spray all over… but using heat tools gives you even more definition and hold!
Here are three ways to create carefree beach waves with tools you already have in your drawer:

Beach Waves with a Flat Iron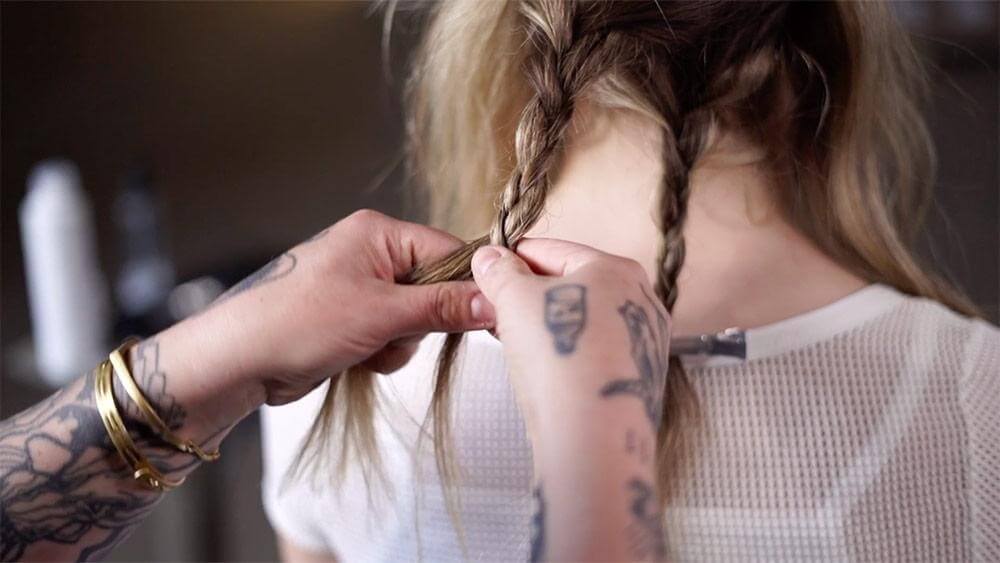 Braid ½-inch sections of hair, secure the ends with clips and spray the braids with Texture AIIR dry texturizing spray.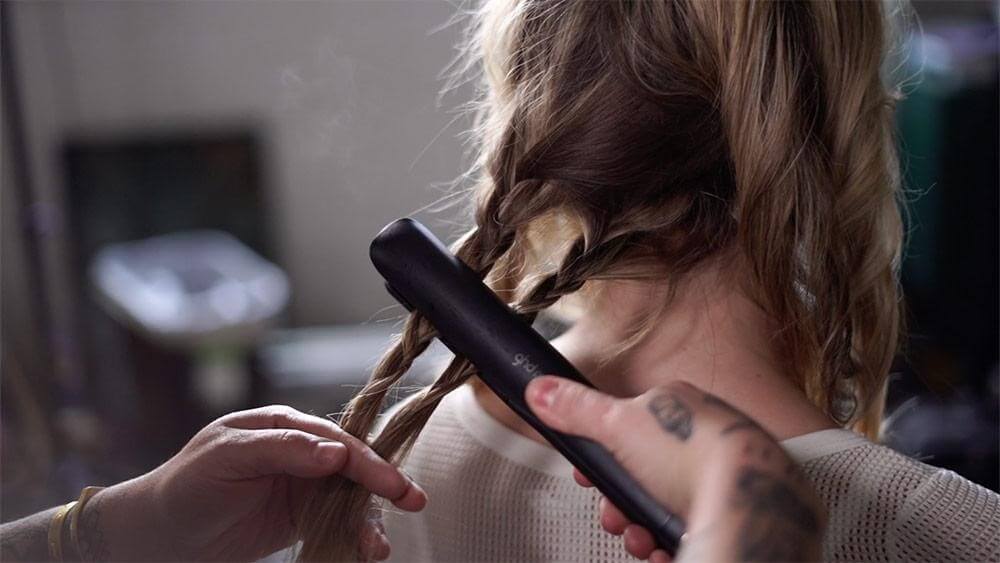 Take out the clips and go over your braids with a flat iron, working from the ends up to the roots.
Use your fingers to gently pull apart the braids. Once your hair is cool, shake out the braids and spray Texture AIIR all over for light, airy volume and surfer-girl texture.

Beach Waves with a Blow Dryer
Spritz dry hair with a heat protectant spray and clip it up as you would for a blowout.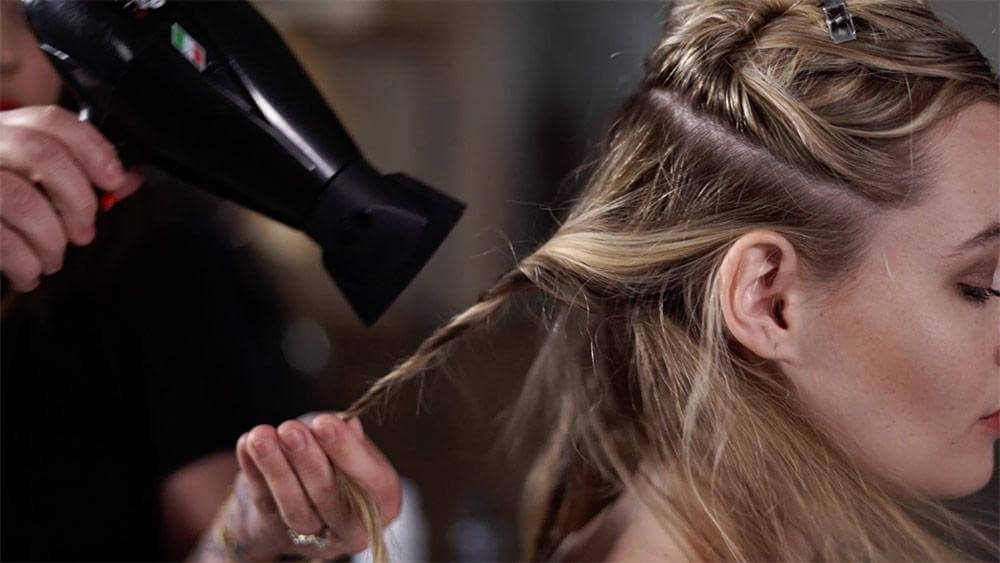 Twist a ½-inch section of hair and blow dry it for 10-15 seconds on the "warm" setting. Hot tip: use your dryer's concentrator nozzle to direct the warm air where you need it.

Hold the twisted section in place while it cools, then repeat the process with the rest of your hair.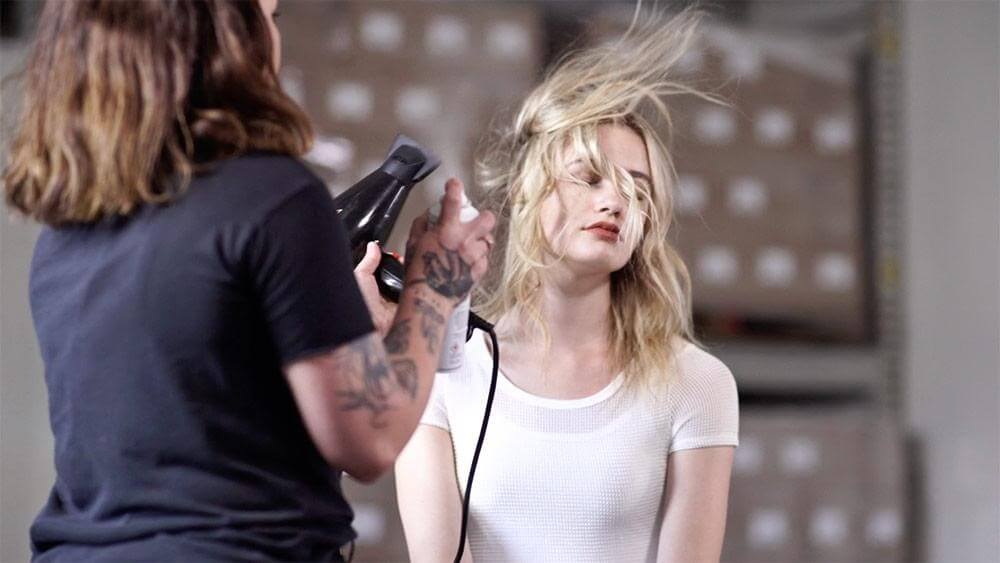 Next, pump up the volume by rough drying your hair all over, aiming the nozzle at the underside of your hair. Finish with an all-over blast of Texture AIIR. This dry texturizing spray adds edgy texture and keeps your waves touchably soft all day long. Shake out your gorgeous waves and comb through them with your fingers to get that perfectly undone look.

Beach Waves with a Curling Iron
The secret to getting perfect beach waves in short hair is to use a curling iron and dry texture spray together.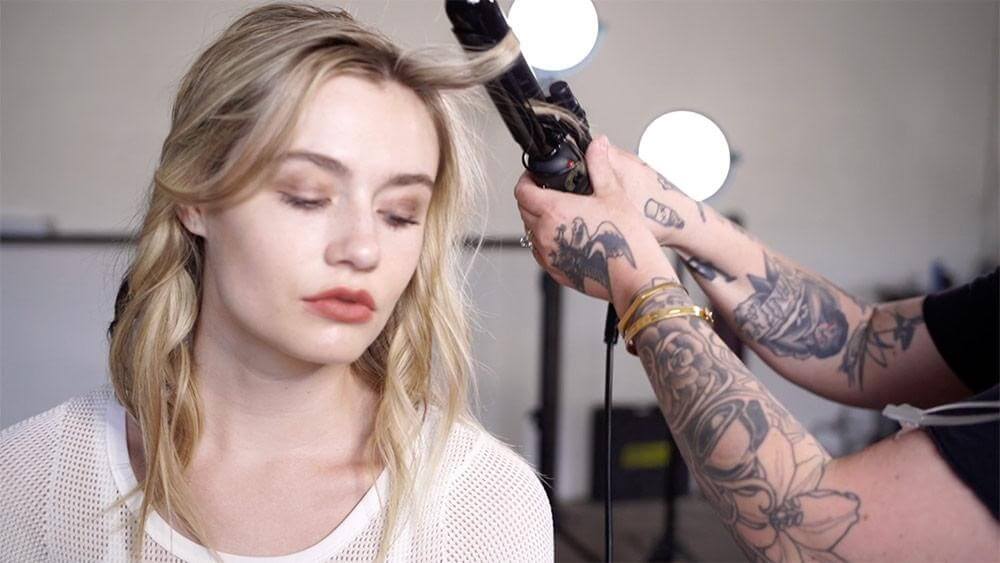 Start by curling your hair around a 1 ½-inch barrel. Then flip your head upside down and use your fingers to gently rough up your curls.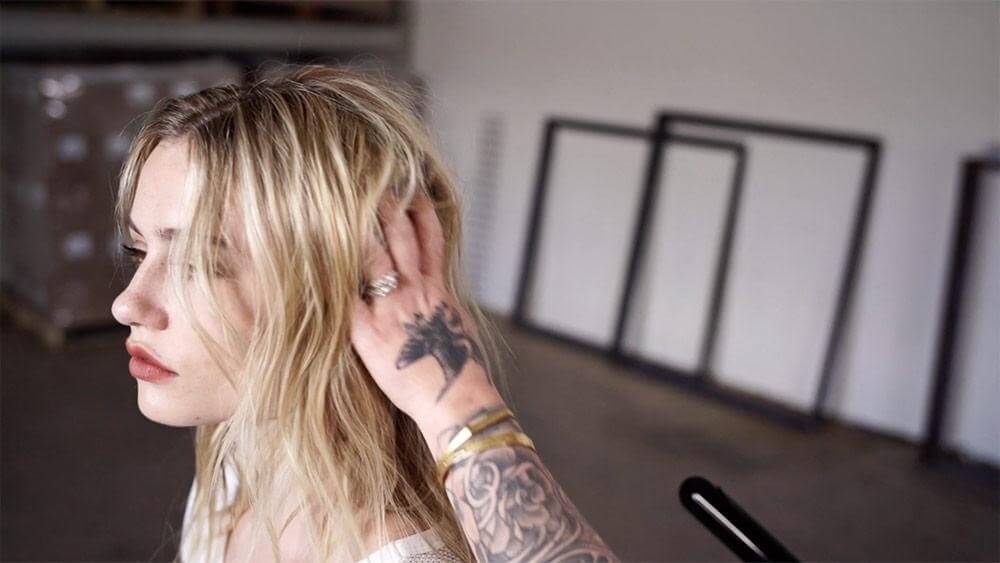 Stand back up and spray Texture AIIR all over. This dry texture spray gives you light, airy volume and contains a holding element to keep the look in place (without making your hair sticky or crunchy).

Beach Waves YOUR Way
The best thing about this style is that it's very forgiving. If you miss a section or apply extra heat to one area, don't worry! Beach waves aren't supposed to look overly styled, and a little imperfection really brings out those laid-back vibes. For ultra-cool waves, mix it up and try two or three of these heat techniques in the same style. No one ever needs to know that you didn't wake up like this!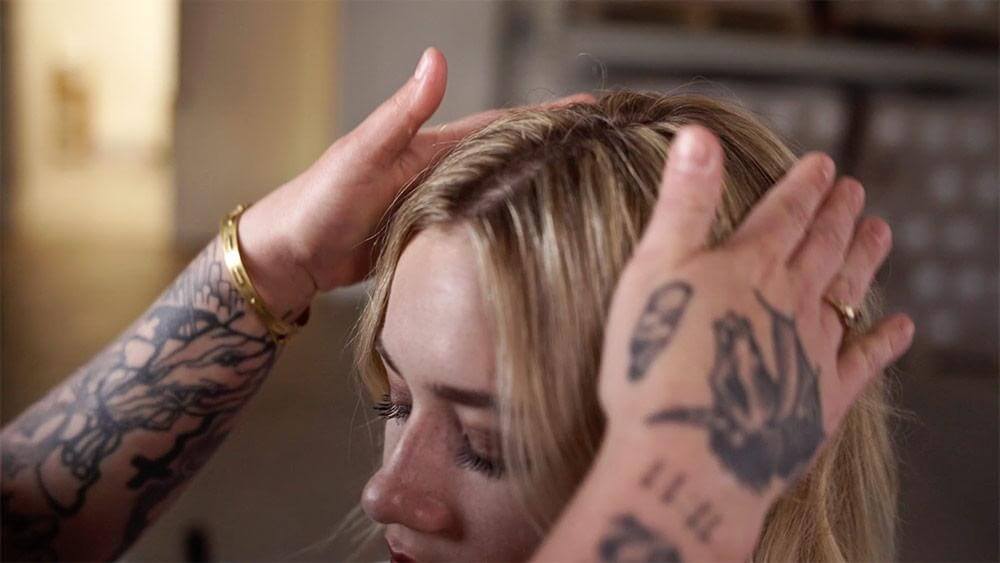 Want to show your beautiful waves some extra love? Treat your hair to a spritz of our Hair & Energy Refresher as a finishing touch. It's perfect for smoothing flyaways and adding natural shine. Simply spray the product onto your hands and gently apply it to your waves, working from roots to ends.
Cool Girl Finish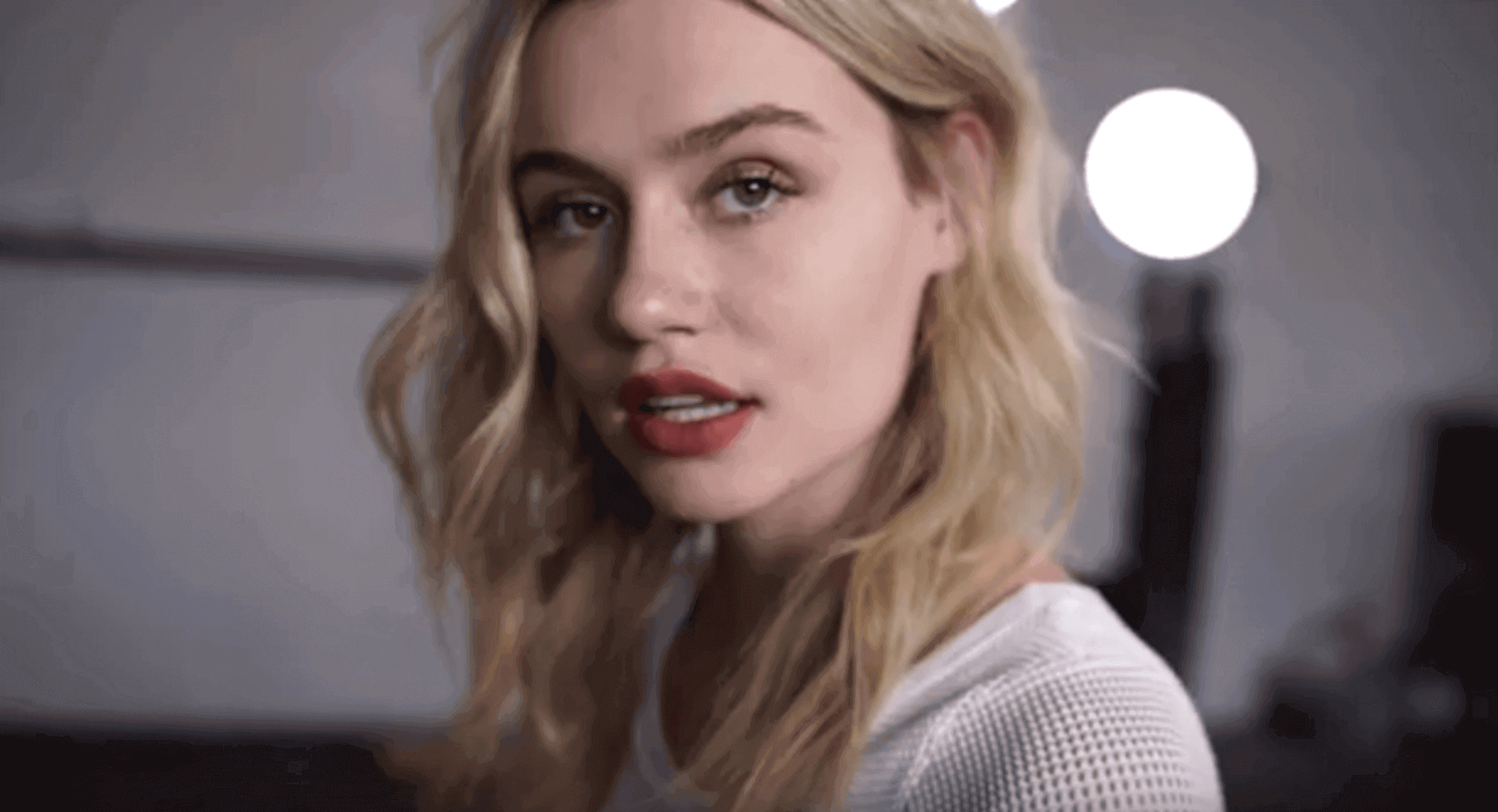 About Expert
In an industry filled with insane competition, Jenny Strebe found her niche. Early in her career, she set out with a laser-focus towards reaching her goals while firmly grounding herself in her beliefs.

From the time she was a little girl, Strebe has always gazed up at the clouds, knowing the sky is not the limit, but just the beginning. Raised in the small town of Walla Walla, WA, she has always had a curious interest in hair styling, one that went beyond putting ponytails on Barbie dolls and practicing on friends. Strebe made the choice 18 years ago to carve her own stylist career path, to craft a life and profession that blends her passion for inspired hair with a balanced life.

Strebe moved to Portland, enrolled in cosmetology school and worked part-time at a grocery store to pay for her tuition. She entered every competition that came her way, landed several interviews, purchased her first suit and had endless pep talks with the mirror, and quickly moving up the ranks to salon educational director and then an art team leader. After years of being an educator in a Phoenix salon, Strebe moved to Europe and spent several years travelling to some of the top cities and working alongside super talented and diverse stylists within the Toni & Guy network.

In 2011, she moved back to Arizona, married, renting a booth and a soon-to-be a mom. After having her daughter Magnolia, and spending many sleepless nights organizing and writing, she launched her instant hit blog, Confessions of a Hairstylist in 2012. Filled with hundreds of tutorials, and with tips and tricks for hairstylists everywhere, she soon amassed a significant following on Instagram, developed a YouTube channel with hundreds of videos and authored three books which are currently sold in 17 countries.

As an in-demand stylist, educator and working mother, Strebe sought to find balance, an inner peace, and a more centered life. Her desire for a more holistic life began to weave its way into her everyday forefront, and planted the seed which would become her next passion project: AIIR Professional. Strebe decided to self-fund and develop a product line that marries innovative high performance results with balanced, holistic elements that reflect so many peoples' lives like hers. Pairing key elements with hair innovation has been the foundation for bringing to market a haircare line that blends earth's ingredients with crystal energy that outperforms the competition. And like that little girl who always gazed into the sky dreaming of possibilities, AIIR Professional draws its name from just that.