Whether you specialize in hair, skin, or foot care, clients have high expectations for safe and effective services that only a trained professional can provide. After all, as a licensed professional your education and experience, as well as your commitment to use only professional-grade products, is what sets you apart from the do-it-yourselfers who simply have a knack for beauty.
This is especially important in today's environment where it's just not enough to make clients look healthy. By practicing the Three Rs from Footlogix® specifically developed for those in the foot care industry, it can provide the right education to ensure clients are receiving the best and safest services possible. And help grow your retail business by providing your clients with the correct products for their foot conditions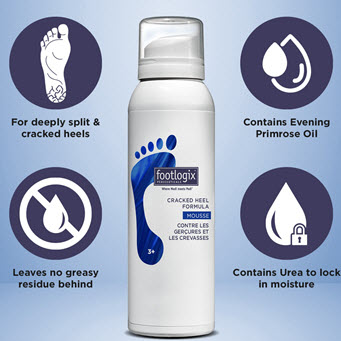 Step One: Recognize
Clients feet have changed. We see more skin and nail problems than ever before, making the client consultation more important than ever. Begin by having your client fill out the Footlogix® Pedicure Consultation Form. It will give you an understanding of his or her footcare needs. Then remove any polish and perform a thorough foot evaluation. It's imperative as a foot care professional that you recognize skin and nail conditions and are knowledgeable about how to treat clients who may be higher risk for infections, such as diabetics and the elderly. Be sure to ask probing questions to get at the root of any issues. Details some clients may find insignificant, may provide good clues into his or her current foot health.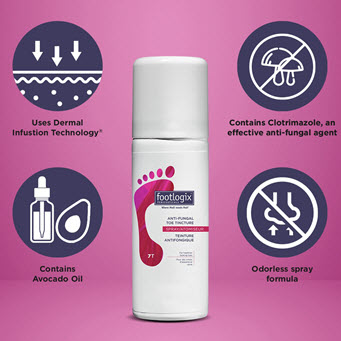 Step Two: Recommend
Your clients may not be aware of the range of pedicure treatments available for foot conditions seen every day by nail technicians. As a professional, you understand which Footlogix® products and services are most effective in every situation. A skilled technician will not only recommend an appropriate course of action for the day's service—for example, a shorter soak time in warm, not hot, water for a diabetic client—but also the correct home care products to maintain results at home between visits. As an example, Footlogix® Rough Skin Formula can be used to treat superficial cracking and dry, rough, scratchy, sand-paper like skin and should be recommended to take home for daily use in between regular pedicure services.

Step Three: Refer
As professional nail technicians, we do not diagnose. It's important to understand under what conditions you must refuse to service a client according to your scope of practice and refer the client to a medical professional instead. Common examples include open sores, bacterial infections, rashes and abrasions of the skin. When referring a client to a doctor, make sure the client understands the continued importance of regular pedicures after his or her medical appointment.
Fortunately, many Footlogix® products allow you to alleviate or eliminate skin and nail problems that do not require a diagnosis. Regular pedicures will keep client's nails clean and neatly trimmed and give you an opportunity to check for changes in the feet and toenails that his or her podiatrist or physician should know about. After the service recommend the right products for use at home to ensure your clients continue to care for their feet in between pedicures.
About Expert

Discover expert advice from Footlogix and the industry's most trusted artists and educators. Whether it's the latest, on-trend techniques or tips that will boost your business, they're here to make sure you reach your full potential!