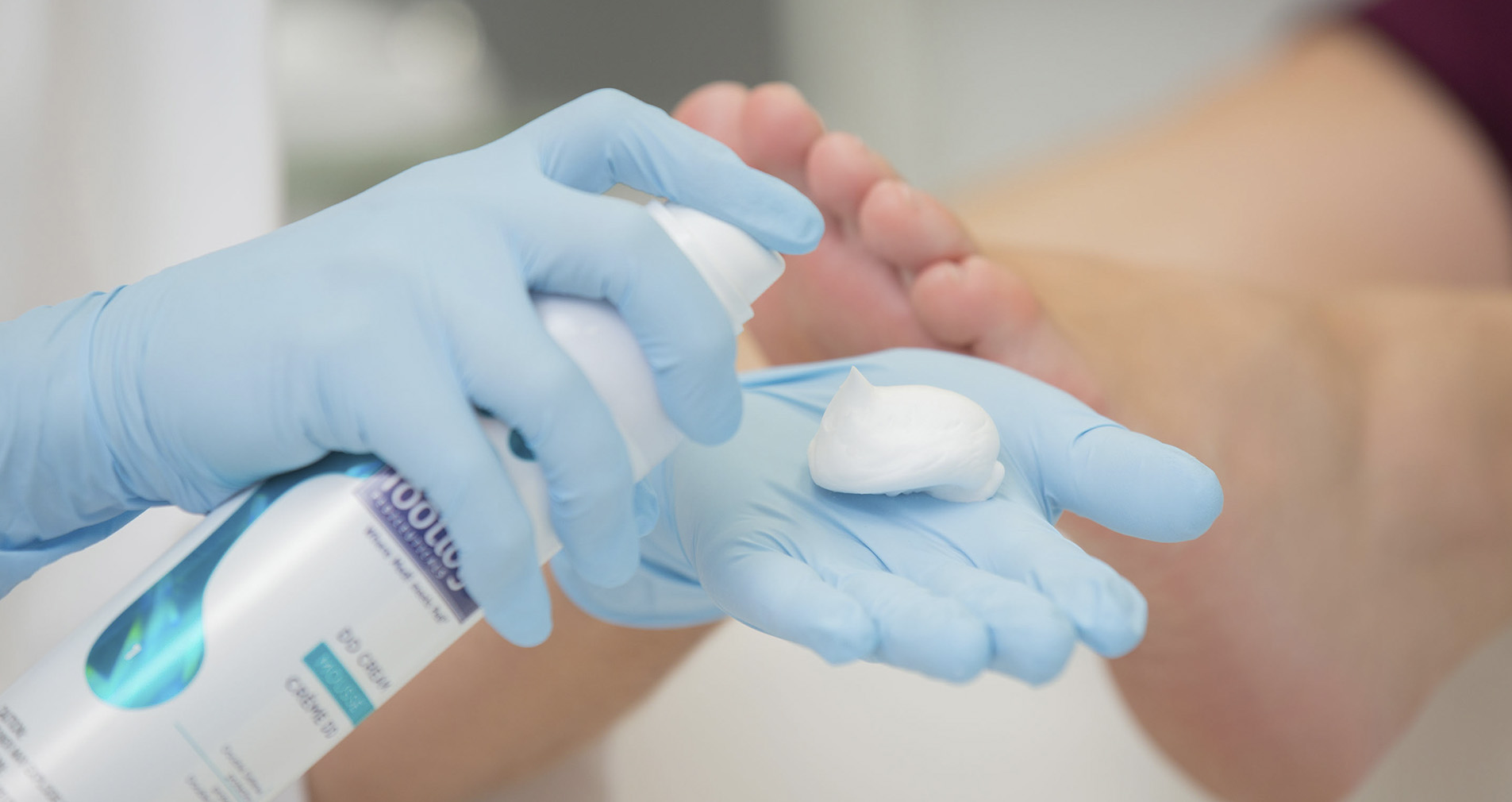 For many of us, the term mousse evokes visions of the gravity-defying hairstyles popularized in the 1980s. Mousse's foamy, lightweight consistency—created by aeration that occurs as the product exits the can—is perfect for generating volume and keeping hair in place. However, the benefits of its unique, light and fluffy texture aren't limited to hair. Now a mousse product created by Footlogix® totally transform foot care!

In fact, mousse formulas—especially when used to deliver Footlogix's® proven, proprietary technologies and ingredients—offer superior benefits over conventional, cream-based foot care products. Why?

Here are 4 reasons why the world's first and only Pediceutical® mousse-based foot care line produces effective results for a variety of foot-related skin conditions.

1. Non-Greasy + Lightweight

Traditional foot creams often contain heavy occlusive agents that sit on top of the skin rather than penetrate it. While it feels moisturizing, the results are unfortunately temporary. Also, the greasy residue leaves feet feeling slippery so hosiery and shoes can't be worn immediately after application.


2. Superior Absorption

Unlike traditional foot creams, Footlogix® mousse formulas are non-occlusive, meaning active ingredients sink into the skin, delivering incredible, fast-acting results. Footlogix mousse products also have a pleasing, lightweight texture and leave no greasy residue. This means no unpleasant sticky feeling or waiting for the product to dry before putting on socks or shoes.


3. Dermal Infusion Technology

The entire Footlogix® mousse-based foot care line was developed using Dermal Infusion Technology® (DIT). This proprietary delivery system does more than simply penetrate the skin. It actually carries active ingredients past the stratum corneum into the layers of the epidermis, helping to restore the health of the skin.

4. Cost Effective!

Don't let the size of a container fool you. Footlogix® mousses are very concentrated, very little product is required—just a walnut-sized portion per service. As a result, a 4.23 oz. can of Footlogix® mousse delivers an impressive 160 uses…from a single can!

In contrast, conventional foot creams usually contain a lot of water, so large dollops of product are required per service. In fact, a 4.23 tube of conventional foot cream may service much fewer clients than the same-sized can of Footlogix® mousse.

This benefits foot care professionals by reducing the cost per pedicure service, as well as clients, who get great value for their money when buying retail Footlogix® mousse-based products for use at home in between pedicure appointments.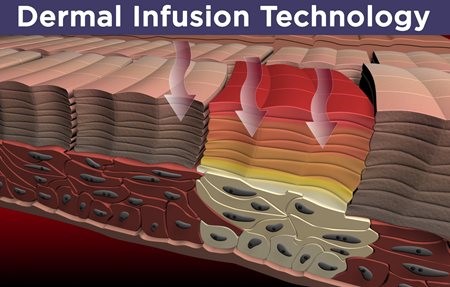 Footlogix® offers a full line of unique mousse-based foot care products, each designed to target specific client needs. Ask your client to feel the product. He or she will instantly see the benefits of using a light, fluffy, non-greasy mousse that gives immediate results! Products are safe to use on diabetics, seniors and others with skin sensitivities.

How to Use the Footlogix® Mousse in your Pedicures

• Before applying Footlogix® mousse, shake the can well
• Apply a walnut sized amount of this lightweight formula to each foot and massage into the skin
• Pay special attention to the dry and callused areas and in-between the toes as Footlogix® mousse is a product that can be used inter-digitally
• This is a great way to show your client how quickly the mousse absorbs, penetrating the layers of the epidermis and instantly hydrating the skin without leaving a greasy residue