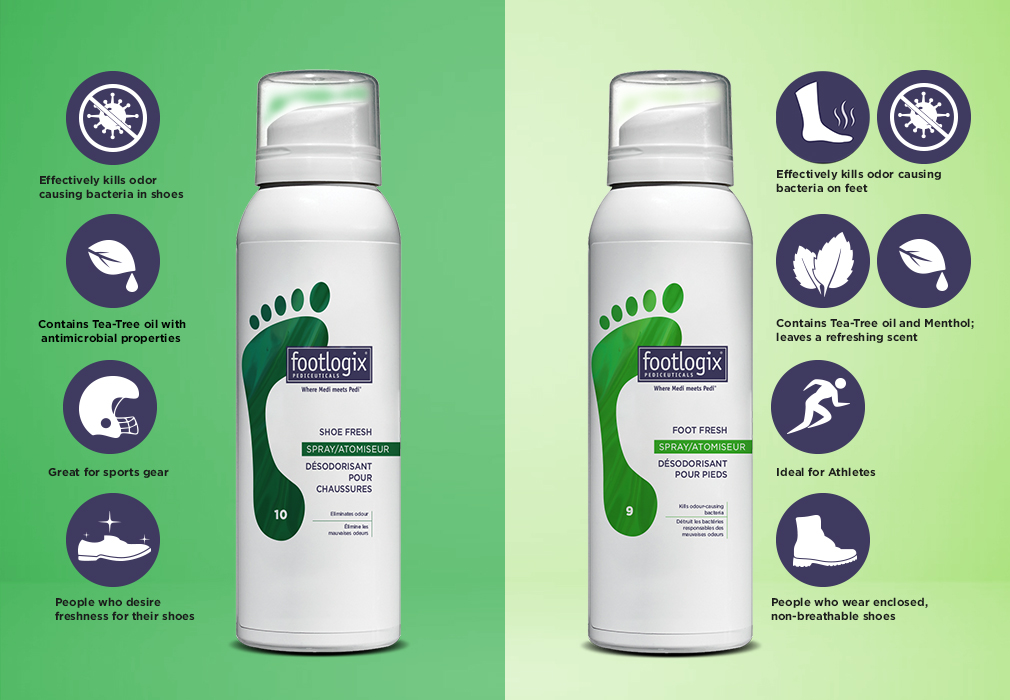 Foot Fresh Deodorant Spray
Proven to effectively kill odor-causing bacteria. This formula contains Tea Tree oil to neutralize foot odor and Menthol to cool the skin and leave a refreshing scent.
Shoe Fresh (Deodorant) Spray
Formulated with Tea Tree oil, this formula effectively kills odor-causing bacteria in shoes in seconds and leaves a refreshing scent. Formula will not harm leather or canvas.

Features and Benefits:
• Both formulas contain Tea Tree oil to neutralize foot odor
• Easy to use nozzle spray with an easy grip makes for a more controlled and safe application

Recommended for:
• People who desire a
well-groomed freshness
for their feet and shoes
• Ideal for Athletes
• People who wear enclosed, non-breathable shoes
Usage Instructions
• Apply to clean, dry feet once or twice per day or when needed
• Spray feet lightly and allow 3-4 seconds to dry
Photography: Courtesy of Footlogix