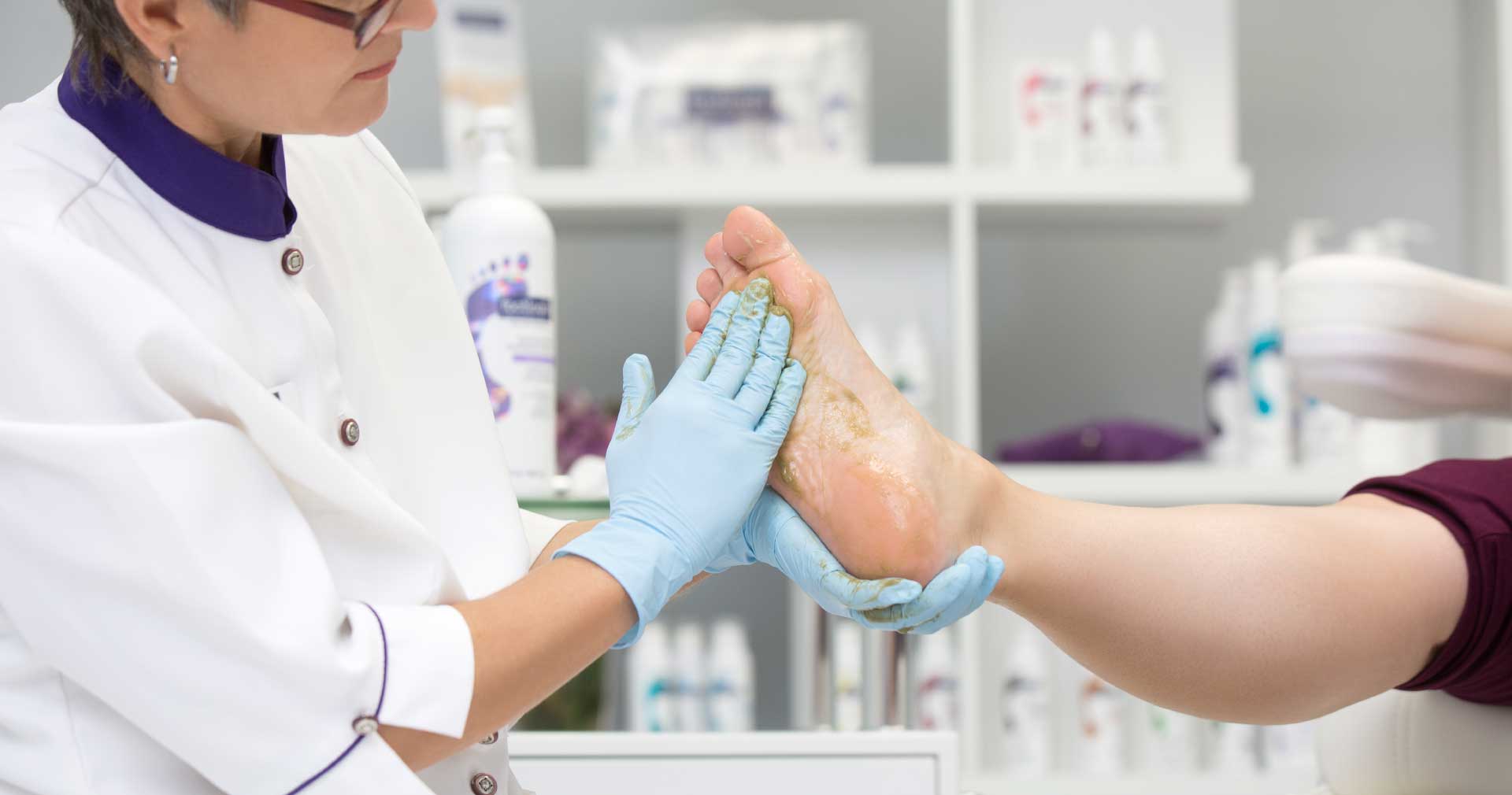 The skin on the feet is very different from the skin on the body as it is much thicker. Most foot masks used in pedicure services tend to sit on the surface of the skin, without providing hydration or nourishment.
With Footlogix proprietary Dermal Infusion Technology®, the
Footlogix Exfoliating Seaweed Scrub
can be used a detoxifying mask by first exfoliating the skin to remove dead cells, and then allow active ingredients to penetrate into the epidermis.
• Formulated with imported, highest grade organic Laminaria seaweed, this unique formula contains Polished Pumice to clean and exfoliate the skin softly and gently
• The Scrub contains essentials oils such as Lemongrass, Vitamin E oil, Spearmint, and Mandarin that have anti-microbial and regenerative properties
• It promotes hydration and gives the skin a subtle glow
When it comes to diabetic clients, a hydrating foot mask is more important than with anyone else. We never want to occlude the skin of a diabetic foot, but instead penetrate moisture in.
When and how to apply Footlogix Scrub as an exfoliant and detoxifying mask in a professional pedicure:
• Exfoliate - Remove client's feet from the foot bath and gently pat dry. Dispense one pump of
Footlogix® Exfoliating Seaweed Scrub
into the palm of your hand. Apply to the foot as well as the lower leg in an upward, circular, massaging motion.
• Use as a detoxifying mask: Add water to emulsify the scrub. Wrap the lower leg in hot or cool towels to double as a detoxifying mask. Rinse the product off legs and feet and pat dry. Repeat step on the other leg.