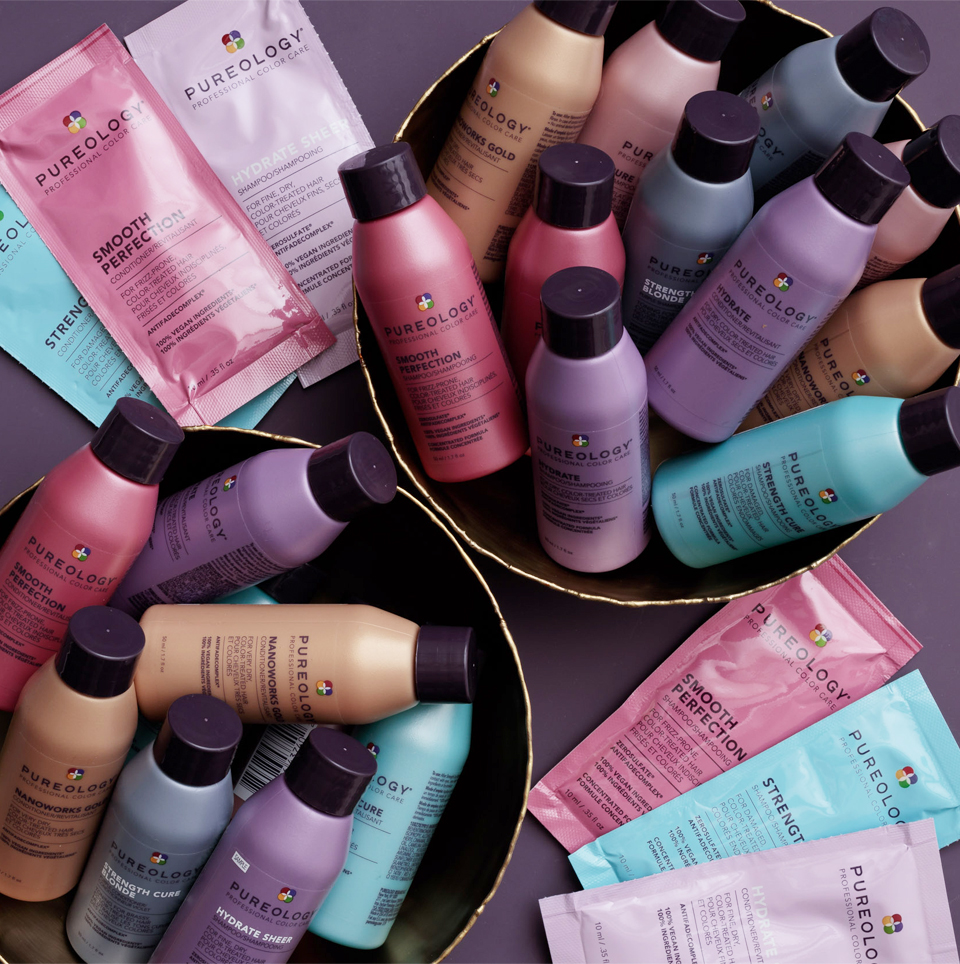 Source: Courtesy of Pureology
Ring in the new year with a fresh retail strategy. For 2021, consider a sales approach focused on minis. A retail strategy centered on these small but mighty bottles can boost sales in many ways. It's a win-win for stylists and clients alike. Here, six reasons your salon should stock up.
Minis can increase sales. Approximately 56% percent of those who try or purchase a Pureology mini return for the full-size product. At Pureology Artistic Director Jamie Wiley's salon, that number is even higher. Wiley says that among her guests who try a mini, 86% "fall in love" with the formula and buy the larger bottle.
Minis introduce clients to other ranges. Help your clients discover their next haircare collection to achieve a different hair goal.
Minis are less of a commitment. If a mini doesn't meet a customer's expectations, no big deal. At least they didn't shell out for the retail size.
Minis are budget-friendly. They're a fraction of the price of their full-size counterparts and yield seven to ten washes. Your guests can test-drive a formula on multiple occasions.
Minis are easy to pack. When you have to see clients outside the salon for events or shows, just grab the bottles and go. They'll fit nicely in your travel bag.
Minis make any promotion more enticing. Use them to kick off individual salon deals, such as giveaways, loyalty programs and punch cards. It's a creative way to engage people with your business and build a relationship. Wiley offers an irresistible, eco-friendly promo at her salon: "We offer 15% off full-size shampoo when you bring back your empty mini bottles."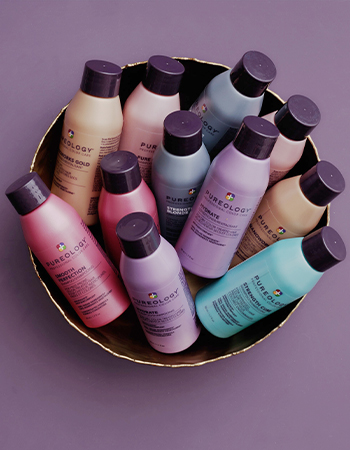 Source: Courtesy of Pureology
Tips For Making The Most Of Your Minis
Offer a mix of hair care and styling products. You can't go wrong with Pureology's best sellers: Hydrate Shampoo + Conditioner, Strength Cure Blonde Shampoo + Conditioner, Color Fanatic Multi-Tasking Leave-In Spray, Style + Protect Refresh & Go Dry Shampoo and Style + Protect Soft Finish Hairspray.
If guests like or ask about an item you use, give them a sample to take home. On their next visit, ask them how they like it and show them the retail-size bottle.
Mention minis to customers before you start on their treatment or service. According to Wiley, 90% of your hair care and styling-product recommendations should come during the consultation—when they're sharing their hair wants, desires and needs. "The remaining 10% is during the shampoo service and/or finishing service," Wiley says. Avoid recommending items at checkout when your guests have mentally "left."
Factor in sales or client asks. If particular minis are flying off the shelves or are the subject of frequent customer requests, it's a smart move to order more!
Stock up to coincide with product launches or new offerings in store. They'll help get the word out.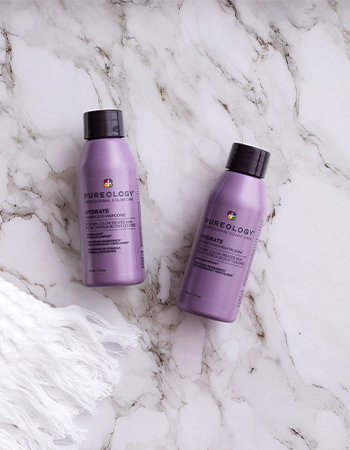 Source: Courtesy of Pureology
About Expert
Discover expert advice from Pureology and the industry's most trusted artists and educators. Whether it's the latest, on-trend techniques or tips that will boost your business, they're here to make sure you reach your full potential!