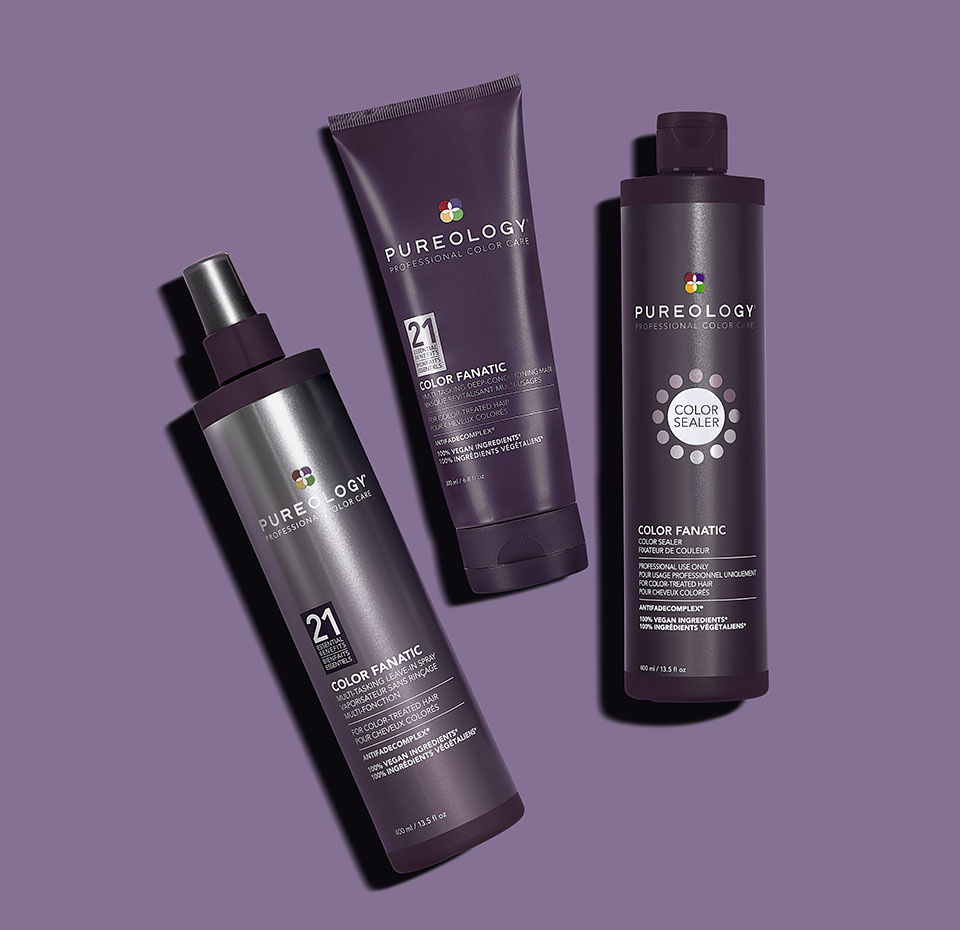 Source: Courtesy of Pureology
Suggesting products to your clients requires an understanding of their hair types, goals and concerns. And the Pureology Color Fanatic Collection makes that task easier with just three multi-tasking products that share up to 21 benefits. Here's a quick rundown on each product to help your client explore their styling possibilities with Pureology's Multi-Tasking Leave-In Spray, Deep Conditioning Hair Mask and Color Sealer, which prime, protect and perfect. Incorporate any of them during their salon services, or encourage your clients to add to their at-home hair routines to see their reaction to softer, more vibrant strands that smell amazing too.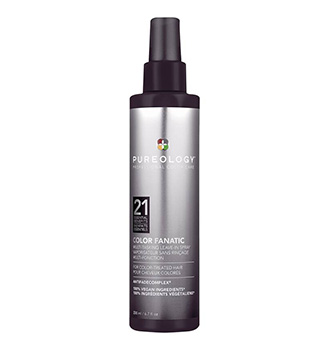 Source: Courtesy of Pureology

Color Fanatic Multi-Tasking Leave-In Spray is a hardworking, multi-benefit treatment mist. Spritz it onto clean, damp hair, and then comb it through. It evens out porosity, amps up shine and manageability and protects hair from heat.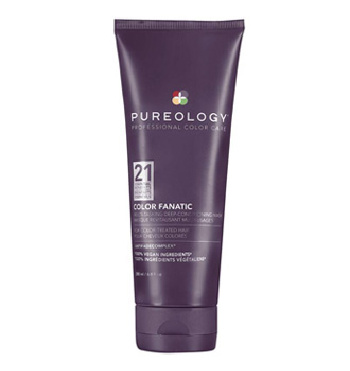 Source: Courtesy of Pureology
Color Fanatic Deep Conditioning Hair Mask
is a rinse-out conditioner that provides intense moisturization. It works in two to three minutes and is ideal for smoothing frizz, repairing damage and restoring moisture.
Both the Multi-Tasking Leave-In Spray and Deep Conditioning Hair Mask contain camelina oil, coconut oil and olive oil as key ingredients, and feature rose, floral ginger and cedarwood fragrance notes.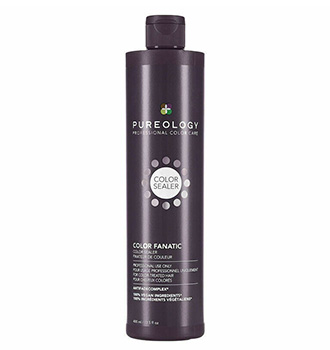 Source: Courtesy of Pureology
Color Fanatic Color Sealer
is a special backbar-only service. It's the essential final step in all color services as it seals the hair cuticle and rebalances hair pH levels. After rinsing out color and shampoo, apply this directly from the roots to the ends and lather. Leave on for five minutes, and then rinse out. Camelina oil, blackberry fruit and vinegar are key ingredients with an aromatherapy blend of floral ginger, ylang-ylang and cedarwood notes.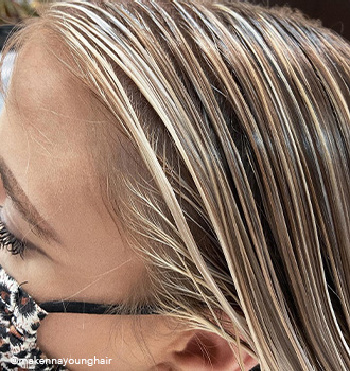 PRIME
1. It helps hair color last longer. Like all Pureology products, this collection preserves color vibrancy.
2. The three items serve as leave-in conditioners. They work overtime.
3. The Color Fanatic collection instantly detangles. No, thank you, knots.
4. It helps with a blow-dry. When a client has to D.I.Y., the Multi-Tasking Leave-In Spray or Deep Conditioning Hair Mask ensures that the process goes smoothly.
5. Is a guest dealing with parched hair? The spray, mask and Color Sealer bring on the moisture.
6. The collection pulls some smooth moves (on the hair fiber).
7. It weightlessly conditions. The Multi-Tasking Leave-In Spray is particularly fantastic for thin or fine strands.
8. The trio readies the hair for styling. A smooth, manageable canvas is super important.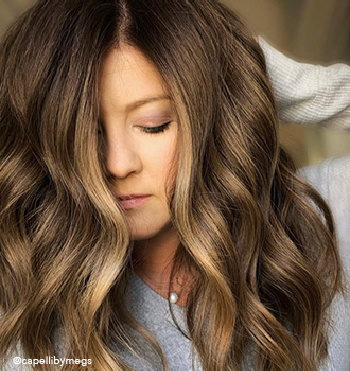 PROTECT
9. The collection prevents split ends. Need we say more?
10. It also prevents breakage from brushing and combing. This detail is worth a mention to those who are growing out their hair.
11. The formulas strengthen the hair fiber. They can be used for healthier strands.
12. Hello, heat protectant. Clients won't have to purchase a separate one if they already have the mask or spray.
13. The collection protects hair from external aggressors like pollution, hard water, UV rays.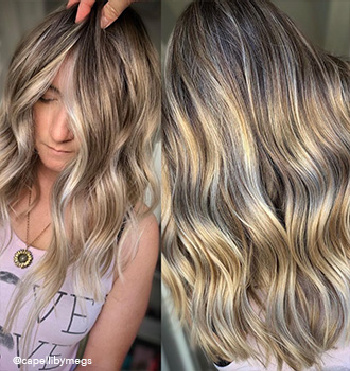 PERFECT
14. Guests will enjoy a smoother hair surface after using any of the three products.
15. Instant silkiness. Seriously.
16. Color Fanatic helps seal the hair cuticle. Gotta take care of those scales!
17. Dryness gets reduced. Customers' locks will feel much softer.
18. It controls frizz. The collection won't let humidity ruin a good hair day.
19. The collection reduces static. Stay down, stray strands!
20. Hair gets refreshed for restyling. Some days your guests may want multiple 'dos.
21. It adds shine. Movie star vibes, all the way.
About Expert
Discover expert advice from Pureology and the industry's most trusted artists and educators. Whether it's the latest, on-trend techniques or tips that will boost your business, they're here to make sure you reach your full potential!