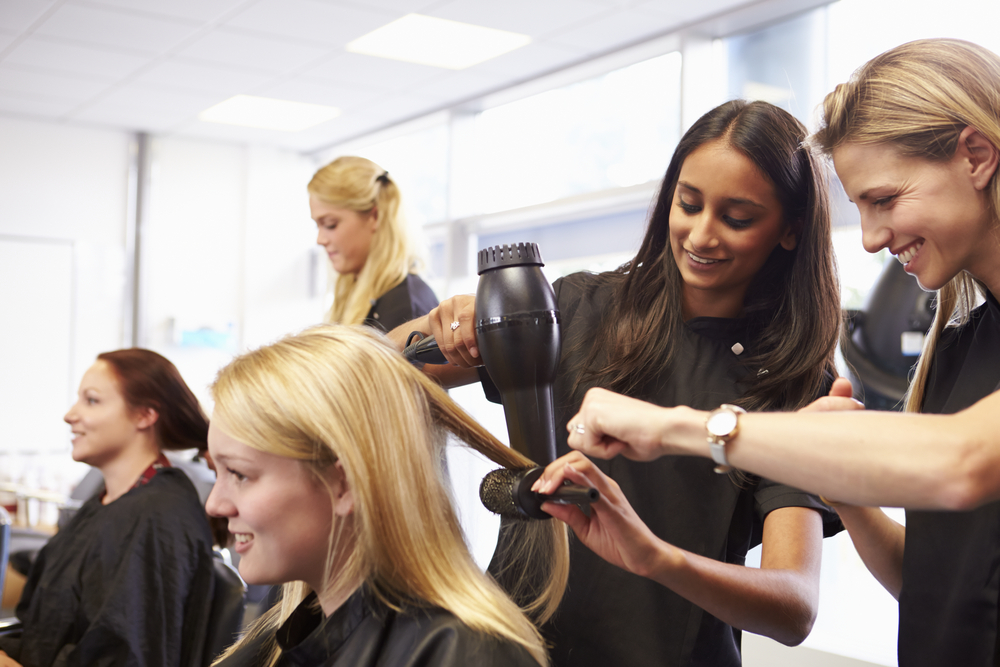 "The most common comment we hear when someone leaves their long-term hairdresser is that they never changed or they never offered something fresh," says Andrew Carruthers, Director of Education for Sam Villa®.

In-salon education can kick start creative juices and teach stylists the latest looks so they can keep clients on trend and in the chair. Salons that build their brand on a culture of education, progression, and passion will always have an increased number of new guest bookings, higher guest retention, and lower stylist turnover... all elements that lead to a more profitable salon.

"We're approaching education differently this year by taking a diverse stance in the means of speaking and working to demonstrate how stylists can deliver more value to clients in today's world. Discovering new creative approaches to cutting and finishing globally influenced shapes to keep it fresh for clients and profitable for stylists and salon owners," explains Sam Villa, Founding Partner of Sam Villa® and Education Artists Director for Redken. "The massive benefit to in-salon education is the ability to customize the process and information to the individual needs of a specific salon," adds Carruthers who teaches three specialized classes, along with "Custom Experience" - a workshop custom designed to meet specific and specialized needs of a salon.

Gentlemen's Artistry: Vintage looks and techniques meet modern artistry, via hands on fresh concepts in men's hair design. Designed to feed the hairdresser needing strong fundamentals, as well as the more seasoned stylist craving a challenge.
Adaptive Design: Concepts and foundational techniques to adapt runway looks, high fashion editorials and celebrity trends for clientele. A balance between precision and creative techniques that involve all levels of stylists and learning styles are applied.
Blow Dry Boot Camp: The greatest haircuts and colors can be complimented or ruined by the quality of a blow dry. Learn everything from how to pre dry to tips and tricks with the SLEEKR and TEXTUR irons to create photo quality finishes.
Custom Experience: Hone in on specific challenges and opportunities in the salon with a custom designed course that meets the needs at hand.
Photography: Shutterstock
About Expert
Sam Villa is changing the industry one hairdresser at a time! Whether he's teaching in a hands-on class, on the main stage, or reaching his millions of social media followers, Sam changes people. As the 2017 NAHA Lifetime Achievement Award Winner, he is known for doing things differently to challenge, inspire and motivate. His encouragement to stylists is unrivaled, as he genuinely wants each one of them to reach deep to identify how they can make a change to promote their own growth. His talents stretch far beyond his brilliant cutting and finishing skills; his business tips help stylists think about how they speak to their guests to add value behind the chair. "Sharing is the greatest gift we can give one another…to help each other grow and prosper, we all need to pay it forward," says Sam. With consistent research and a respect for essential techniques, Sam is always on the move for new and unconventional ways of cutting and finishing hair. He shares his knowledge with stylists with the hope that they too will share with others to enrich the industry. Sam is co-founder of the Sam Villa® brand (Allvus, LLC), serving both stylists and consumers with tools including brushes, combs, thermal tools and shears/razors.