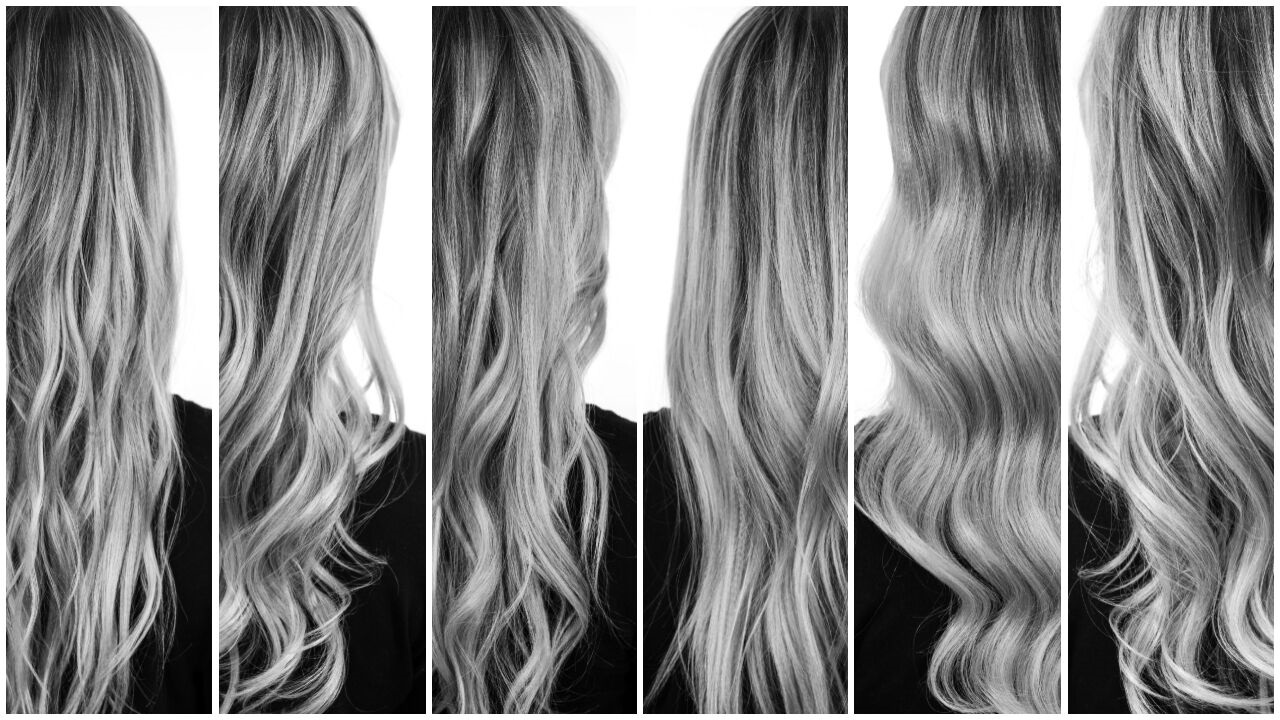 Everyone wants texture these days, so it's important to have an arsenal of techniques that deliver many types of curls and waves. And, you have to be able to make them last…even on skinny low density hair," says Andrew Carruthers, Education Director for Sam Villa. The secret to long lasting curl power is pretexturzing.
"If you pretexturize, you can create subtle surface changes in soft healthy hair that you can't necessarily see, but it will help build hold into the shape and give tremendous lasting power," says Carruthers.

How to Pretexturize
• Apply
Redken Iron Shape 11
to section to provide a buffer for heat protection and soft hold that won't get crispy.
• Using a tail comb, create a chunky textured weave on a thin section of hair and lightly imprint all the way down the strand with the
Sam Villa Signature Series Textur Professional Texturizing Iron
. When the smooth hair is combed back into the section it masks the texture yet creates enough expansion to hold the work. Make sure to use the color-treated setting of 392 to preserve color.
Before doing any iron work, think about varying the section size to add a more natural feel and how consistency of tension, heat, section size and length can change the end result. And ALWAYS give hair time to cool, that's when the curl and wave is created and locked in. Heat breaks the bonds and cooling sets them.

6 Ways to Curl and Wave Hair
1. 1.5 Wrap – Hair is wrapped around the iron 1.5 times to create a lazy curl on the midshaft with looser ends. It's the Instagram texture everyone wants.
2. Wrap and Twist – Creates a lived-in feel with a more defined curl and loose straighter ends. Similar to above, with more definition.
3. Flat Wrap – Pattern starts closer to the head and goes almost to the ends; a smaller iron is used for a more defined curl with lots of bounce.
4. Hollywood Wave - A 1" iron is used with larger square sections. Hair is wrapped around the iron in the pattern of wrist, watch, wrist, watch on the hand that's holding the hair. After, a Sam Villa Artist Series Finishing Brush is used to brush through curls to form a uniform wave pattern with controlled fluff, think old Hollywood glam.
5. Flat Iron Curl - Alternating the wrapping direction and tension creates a more lived-in organic feel. Open, move, turn and then compress the flat iron around hair, remove the iron, coil hair and let it cool. Perfect for those that don't want curl definition, just gorgeous natural waves.
6. Hand Painting – A creative way to customize and refine curl and wave. A light touch with a flat iron on high heat and a little tension is used to texturize and smooth. It's great for revitalizing second day hair, adding accents around the face and for controlling naturally curly hair.
Photography: Courtesy of Sam Villa