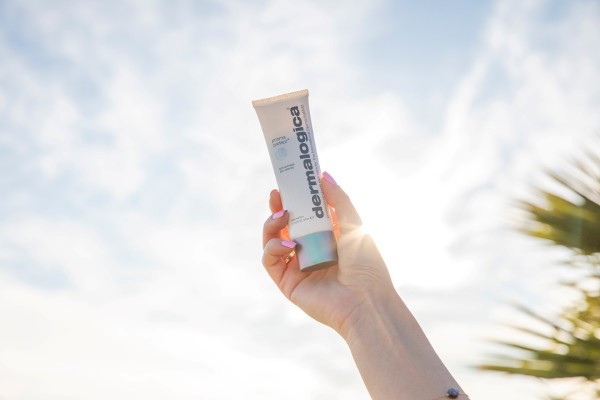 Between hectic, do-it-all schedules and environmental factors, today's consumers often find themselves with inadequate skin protection. In fact, most products only provide SPF protection, leaving skin unprotected against the full spectrum of modern life – which includes not only UV rays but pollution, dehydration and free radical damage.
Consider this…daytime activities such as morning commutes, walking the dog, even a day spent in the mountains can all lead to UV and pollution exposure. Ensuring that clients understand how environmental skin damage occurs – and what they can do to prevent it – is an important first step in helping them make smart skin protection choices that work with their everyday lives.
UV exposure is just one facet of overall skin damage, but it's pervasive – and even sun-savvy clients often underestimate its cumulative impact. Educating clients about how sun damage occurs can help them make smart skin protection choices that fit their lifestyle.
If you can see the sun, the sun can see you—that means you've been exposed to UV radiation. Sunlight is comprised of varying wavelengths of electromagnetic radiation, often referred to as the electromagnetic spectrum. About 35% of this spectrum is visible light, 60% is infrared (felt as heat) and 5% is made up of ultraviolet rays. It's mainly UV that we're mostly concerned with regarding skin damage.
• UVA rays, also known as "aging rays," are the longest in the spectrum, and penetrate deeper into the skin. In addition to causing most skin cancers, they're responsible for wrinkles and hyperpigmentation.
• UVB rays, also known as "burning rays," are shorter than UVA rays, and are responsible for a "burn" or "tan" response.
• Both UVA and UVB rays can cause skin cancer, so wearing an SPF that shields against both is crucial.
UV rays are also responsible for creating Reactive Oxygen Species (ROS), better known as free radicals, in the skin. This leads to the breakdown of collagen, causing premature aging. Additionally, ROS can do more damage than you think:
• ROS  inflammation
• ROS  damage barrier function
• ROS  consume skin's antioxidants, which reduces the skin's self-repair mechanism
Much like UV radiation, air pollution is a largely invisible threat; however, its impact on skin is highly visible. Signs of premature aging from pollution range from hyperpigmentation and fine lines to increased sensitivity. Cumulatively, these effects can make skin look and feel older than it really is.
Also, clients may not realize that air pollution exists everywhere. It's not just isolated to busy, urban cities, it's even prevalent in the countryside. That is why shielding skin from the effects of pollution is an important part of overall skin protection for every client—no matter where you are.
Dermalogica's NEW!
Prisma Protect SPF30
is a master multitasker. Its advanced formula does more than simply defend skin against UV light. It actually uses it to skin's advantage: light-activated intelligent drone technology converts visible light into increased skin luminosity for a truly natural glow. Meanwhile, breakthrough antioxidant technology helps protect skin against free radicals and pollution – and advanced moisture magnets deliver all-day hydration for smooth, radiant skin.
This is the perfect moisturizer for someone who is concerned with preventing environmental skin damage before it starts and works for all skin conditions. It's a versatile daily moisturizer that feels light enough to be worn underneath makeup, and delivers a glow on those makeup free days.
Key Ingredients and Benefits:
Prisma Protect SPF30
works with skin's daytime defense mode to:
Defend against UV rays, free radical damage and blocks 85% of pollutants.
Hydrate for visibly smooth skin all day long.
Boost skin's natural luminosity.
• Intelligent Drone Technology uses targeted capsules to deliver a chromophore into the skin. Activated by visible light, the chromophore provides energy – ultimately helping to boost skin's natural luminosity.
• Advanced Moisture Magnets are a 100% natural, plant-derived hydration complex that connects with skin's surface layers, strengthening skin's barrier function to help combat environmental irritants and providing all-day hydration for visibly smooth skin.
• Matcha Tea (Camellia sinensis) from Japan provides 100 times more polyphenols than traditional green tea along with exceptional antioxidant protection, quenching free radicals and helping to defend skin against UV and pollution.
• A bio-ferment from Sage (Salvia officinalis) helps to soothe skin and even skin tone.
• Avobenzone, Homosalate, Octisalate and Octocrylene are best-in-class chemical sunscreens. This blend provides complete Broad Spectrum SPF30 protection.
How to Use:
After cleansing and toning, apply a generous amount to face and neck, preferably 30 minutes prior to sun exposure.
Photography: Courtesy of Dermalogica