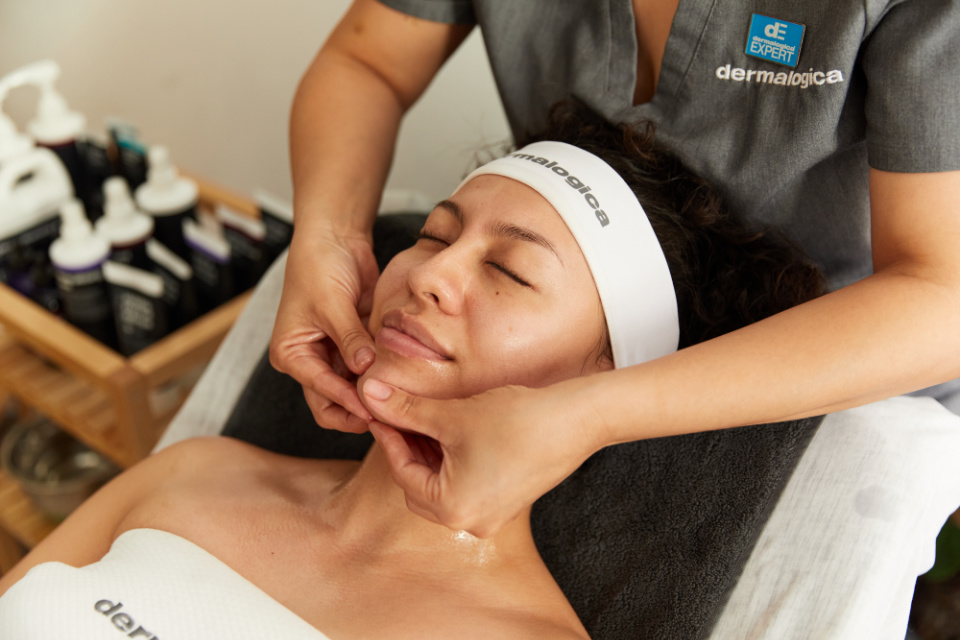 It's been a challenging year to say the least, and as salon and spa professionals, our role is to connect with our clients. And now, you can master how to strengthen that connection by taking Dermalogica's new "Meaningful Connections" course where you can also learn how to enhance your client communication as well as protect your own wellbeing.

We have all experienced this phenomenon in our industry: Your client arrives for their appointment and immediately begins opening up about their personal life. These conversations offer us intimate insight into our clients' lives, but we also know it can be overwhelming to take on this additional emotional energy.

With the human connection embedded into Dermalogica's DNA, it was only natural to establish the "Meaningful Connections Certification" in partnership with the neuroscientists at the Greater Good Science Center at the University of California Berkeley. Developing resources specifically made for our industry, this new, online course uses data from emotional and social connection studies to help strengthen emotional intelligence and develop more meaningful client connections.

What you'll learn in the "Meaningful Connections" course:

- Activated listening being radically present to enhance communication, especially during vulnerable or emotional conversations
- Recognizing social cues learn how to tune into clients' nonverbal cues, even when they're wearing a mask
- Practicing positivity using eustress (beneficial stressors) to help reframe invasive thoughts or worries.
- Breathwork to help slow down racing thoughts and manage emotions
- Massage techniques to help guide clients toward a state of peace and tranquility
- Enhancing serotonin and dopamine with scientifically proven techniques for both you and your clients

These core practices help us to navigate challenging emotional conversations and help bring us closer to our clients in a time when we can often feel disconnected. These principles teach you how to hold a space of gratitude, empathy, and compassion for your clients and self-care techniques to help manage your wellbeing while you are caring for others.

A complimentary one-hour course and the opportunity to earn a Meaningful Connections certification is being offered to all licensed beauty professional. Visit: www.learnmeaningfulconnections.com.
About Expert
Discover expert advice from Dermalogica and the industry's most trusted artists and educators. Whether it's the latest, on-trend techniques or tips that will boost your business, they're here to make sure you reach your full potential!
up next
Boost Skin Hydration With Exfoliation
Boost Skin Hydration With Exfoliation
Written by 
Dermalogica Team
Jan 10, 2022
Read time 5 min