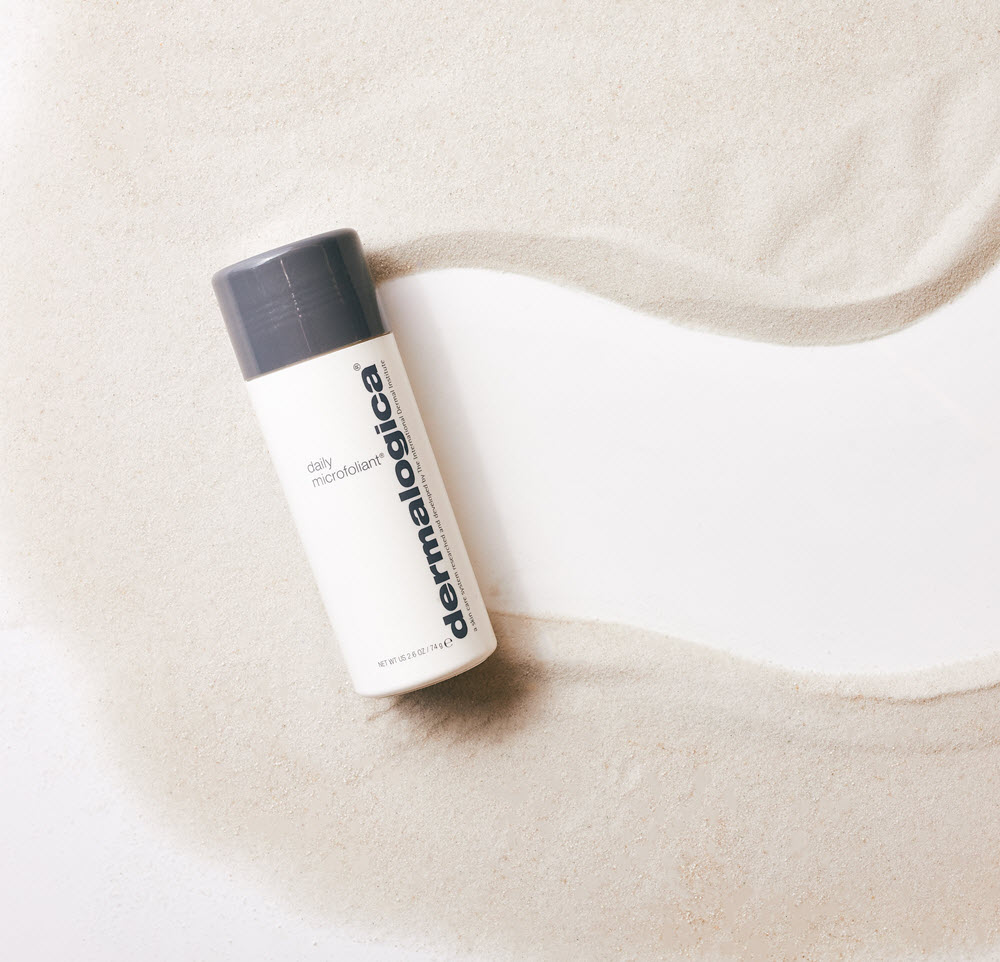 Summer's here! Which means a lot of time by the pool, at the beach, on vacation…in the sun! So, it's time to start thinking about varying our skin care routines to address those seasonal skin shifts.
Here are some tips to address summer skin needs!
Keep it Clean
Congestion and breakouts can also result on oilier skins, mainly from the use of daily SPF and increased humidity and temperature levels. We (hopefully?) use more sunscreen in the summer months and these are designed to adhere to the skin and sit on the surface. Not cleansing the skin thoroughly enough will result in breakouts.
Start your double cleanse with
PreCleanse
. Oil dissolves oil, so this oil-based cleanser will eliminate excess sunscreen, dirt and grime, leaving a cleaner, clearer skin.
Exfoliation
Summer sun exposure can affect healthy cell growth and can leave the skin feeling rough & dehydrated but also a bit sensitized from inflammation at the same time. The key to improving texture and hydration is exfoliation. Removing dead skin cells while stimulating new healthy cell growth.
Daily Microfoliant®
is an excellent choice for summer given its mild yet highly effective formulation. It uses a combination of chemical and physical exfoliants to boost cell renewal and remove dulling debris to reveal visibly brighter & smoother skin.
Mild enough for daily use, it gently microfoliates skin's surface with rice bran and rice extracts & brightens the skin with rice based ingredient phytic acid.
Hydration
Summer sun, vacation travel and air conditioning zap our skin's moisture.
Antioxidant Hydramist
is a protective toner that hydrates and firms the skin while fighting aging. It supplements skin's protective barrier by creating a shield to fight against free radicals
We love putting
Antioxidant Hydramist
on ice during the summer. A great way to hydrate and cool down at the same time!
Keep it with you when you are out & about and spritz anytime; even over make-up!

SPF!
Dermatologists would agree that sunscreen is the most important part of your skin care regimen. The #1 cause of prematurely aging skin is sun damage, so it's important to use sunscreen from your early years on. (And not just as part of your summer skin care routine, but even in winter and on cloudy days!)
Dermalogica's
SPF products have sophisticated formulations that allow you to apply sun protection while actively treating skin issues.
Two convenient choices for spf are:
SkinPerfect Primer SPF30
– A multifunctional primer that enhances the appearance of the skin with fine pearl powder & natural earth minerals. It improves firmness and shields against sun damage using physical sunscreens.
Solar Defense Booster SPF50
– Sophisticated UV protection using chemical agents avobenzone & octinoxate for optimal UV protection. Provides enhanced moisturization while boosting SPF. Can be layered or mixed with equal parts of your moisturizer.

Get too much sun?
Sometimes, we just don't reapply sunscreen as often as we should, and overexposure occurs. The key is to reduce the inflammation to speed healing and return the skin to its optimal health.
Redness Relief Essence hydrates skin to help relieve irritation from dryness. Aloe vera leaf juice & naturally-antioxidant oat-derived avenanthramides and beta glucan, along with Vitamin E, help soothe and relieve skin irritation, redness and discomfort.
Calm Water Gel is a weightless water-gel moisturizer that hydrates dry, sensitive skin forming a barrier against environmental assault. Dual hyaluronic acid technology works in different skin surface layers to increase and lock in moisture. Apple fruit extract and glycerin hydrate and soften while defending skin against dryness. An excellent moisturizer choice for sunburnt skin to soothe, calm & protect.
Follow these tips, and you'll ensure a fun summer in the sun while keeping your skin safe, healthy, cool, and looking its best! Enjoy your summer!
Photography: Courtesy of Dermalogica