Photography: Roberto Ligresti for Michelle O'Connor
Michelle O'Connor (
@michelleoconnorbeauty
) is no stranger to the North American Hairstyling Awards (NAHA) stage. The Matrix Artistic Director and Salon by InStyle Creative Director is a five-time winner, and took home this year's top honors in the Styling and Finishing category with her trio of beautifully bold textured styles.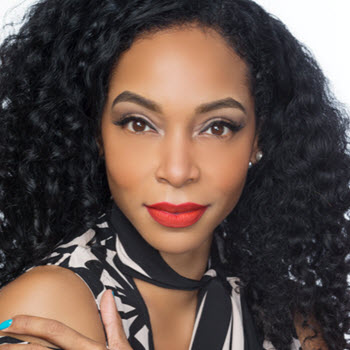 Photography: Courtesy of Michelle O'Connor
"
I wanted to celebrate textural braiding in circular patterns against texture in an elevated way,
" says O'Connor. "
I'm always inspired by the power and delicateness of women, and I'm often attracted to contradictions. My mind always desires to defy what we conceptualize as belonging together so I'm constantly looking for ways to turn that narrative upside down.
" The result was a celebration of powerful femininity by pairing dichotomous textured styles with a focus on her models' strong pose set against their vulnerability in being nude.
For O'Connor, focusing on texture is more important than ever. "
If we aren't well versed with texture, we are incomplete stylists. I liken it to when a designer says they don't use a certain texture such as wool or satin. Hair is your textile. You need to know the entire category from straight to the most tightly coiled zig-zag
," she says. "
Over 65% of the population has texture and that will continue to grow.
"
And O'Connor's three winning looks run the texture gamut from cornrows and coiled braids to kinky clouds and a cascade of micro-crimps. "My favorite look is the pinwheel with the extended ponytail," she says. "
I took pie partings and Dutch-braided each divided subsection. I used Matrix StyleLink Grip Definer to aid in braiding. Then, I attached the braids to each other in a circular pin wheel pattern using Matrix Vavoom Freezing Finishing Hairspray. Afterwards, I micro-crimped her hair using Matrix Style Link Style Fixer Finishing Hairspray and then brushed it out to expand the texture.
"
If you're looking to re-create this style, here's O'Connor's pro tip: Make sure your braids are centered within your subsection, and braid them all the way down to the ends. You should have anywhere from six to eight subsections. And your ponytail should have lots of density―micro-crimping will help add density.