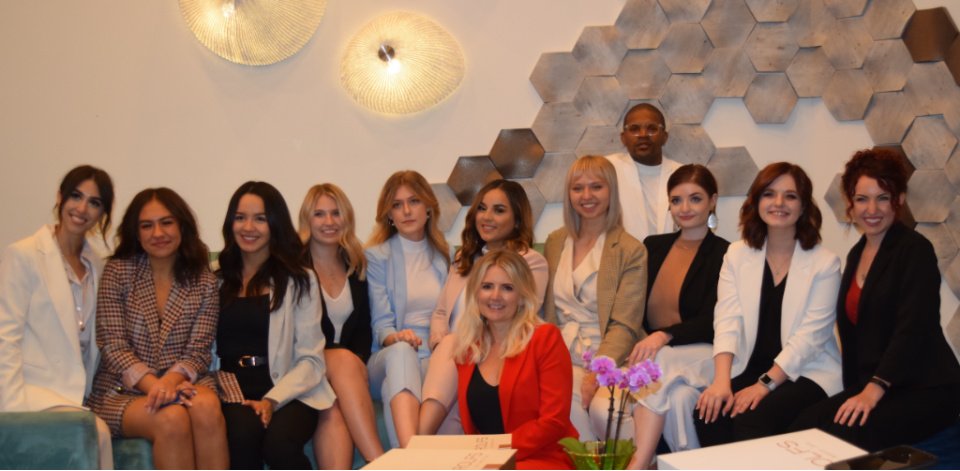 The very first class of full-scholarship recipients courtesy of ROLFS Global


Investing in yourself and in your education is always the answer. And if there's one thing that the pandemic has exposed, it's that beauty professionals need to be equipped with the educational tools to handle financial and operational crises, and to be ready to respond to critical business challenges. The impact of COVID-19 on the beauty industry over this past year has underscored the need for and importance of a more diversified education in beauty. "Now more than ever, beauty is about innovation and evolution, so the professionals of tomorrow must be equipped with a broad mix of skills that move them beyond technical proficiency," says Francis Tesmer, ROLFS Global CEO. "A cosmetology degree is essential, but a bachelor's degree, with a focus on finance, business and more, is also essential in today's world. Our over $500 billion dollar essential and powerful industry has the highest obligation to positively impact the world and humanity collectively in a time when we need it the most. We are responding to this historic calling by empowering our workforce through higher education, which will enable them to embrace a much bigger and more transformative role in the world."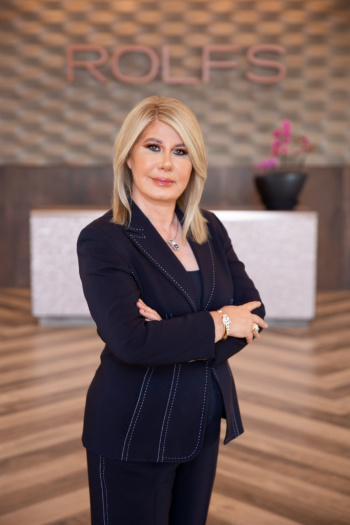 Francis Tesmer, ROLFS Global CEO


In collaboration with Mesa Community College (MCC), Arizona State University (ASU) and L'Oréal USA Professional Products Division (PPD), Tesmer has pioneered the creation and development of Lead, a revolutionary higher education program that will transform beauty professionals into industry leaders. Students around the globe can now earn the first ever Associate in Applied Science (AAS) in Beauty and Wellness, and then apply to Arizona State University for a Bachelor of Applied Science (BAS) degree program in Heath, Entrepreneurship and Innovation with an emphasis on personal care. Lead is the only degree program specifically designed with the future of the beauty industry in mind by shaping the next generation of beauty professionals. "We have developed an accelerated program in which students can earn their degrees in half the time, with an AAS taking one year and a BAS taking two years," says Tesmer.
In addition, through the partnership and support of L'Oréal USA PPD, the company's vast salon, artist, educator and vendor networks will provide industry-oriented curriculum support and education content. The company will leverage experts for guest lectures, mentorship, apprenticeship and other career advancement opportunities.
Although a cosmetology license is not required, Lead caters to licensed beauticians by awarding up to 30 credit hours toward an associate degree at no cost, allowing the AAS to be earned in as little as two semesters. After earning an AAS, students have access to a continued pathway at ASU where they can earn a BAS, typically accomplished in four semesters. Lead offers a 360-concierge service and scholarships opportunities to its students. Each partnering institution boasts financial aid options and year-round flexible start dates with the option of taking classes online, on campus, or a hybrid of the two. This versatility allows students to successfully balance their work-life-school schedule.
"I applaud Francis Tesmer and ROLFS Global for their vision and commitment to make this higher education pathway a reality for the next generation of beauty professionals," said David Greenberg, CEO of L'Oréal USA and President of North America zone. "This is the right time for this program, and I hope that other institutions of higher learning across the United States will embrace this pioneering model which will create new opportunities for professionals within this critically important sector of the economy. Supporting a collegiate degree that enables individuals with a passion for beauty to pursue a career within and beyond the salon─ studying business management, entrepreneurship, digital marketing, wellness, ethics and more─ symbolizes L'Oréal's long-standing commitment to the industry, helping to pave the way for the next generation of beauty innovators and hairdressing talents."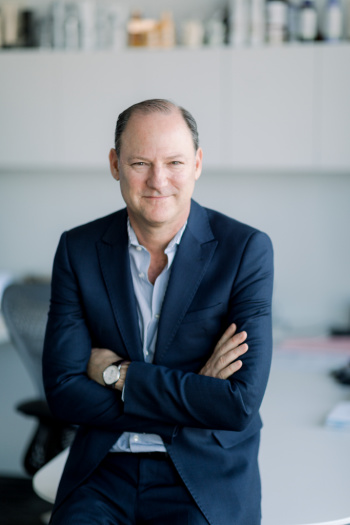 David Greenberg, CEO of L'Oréal USA and President of North America Zone
Tesmer has dedicated the last 11 years to bringing this revolutionary degree program to life, encouraging affordable higher education all the while. "This forward-thinking degree prepares beauty professionals for careers that meet the needs and expectations of the 21stcentury consumers and markets. The salon and beauty industry desperately needs a qualified work force. There is a risk of hundreds of thousands of job opportunities not to be fulfilled," says Tesmer. "Creating a new mindset of consumer centric state-of-the-art services will elevate the experience and increase loyalty to professional beauty services. Although focused on cosmetology, students will not be limited to just working in salons as the program envisions a wide scope of careers including educators, movie and fashion-industry professionals, marketers and digital communicators or lab workers developing new products. This program will give the industry the reinvigoration it needs by infusing hope for the future, instilling career pride for beauty professionals and building prestige and profit for our industry and its players, benefitting all."

For more information on the program details and tuition costs, contact Lead directly at [email protected].
About Expert
Maureen is a veteran beauty and style editor having worked at AmericanSalon, Woman's Day, People StyleWatch and Teen Vogue, and a contributor for CR Fashion Book, Well + Good, Elite Daily and Glam. You can find her reporting on the latest trends from backstage at New York Fashion Week, interviewing celebrities and beauty industry heavyweights, and fashion styling for editorial photo shoots. The self-professed product junkie, super foodie and wannabe hand model is obsessed with rose gold jewelry, the NYC Flower Market and planning her next big getaway.