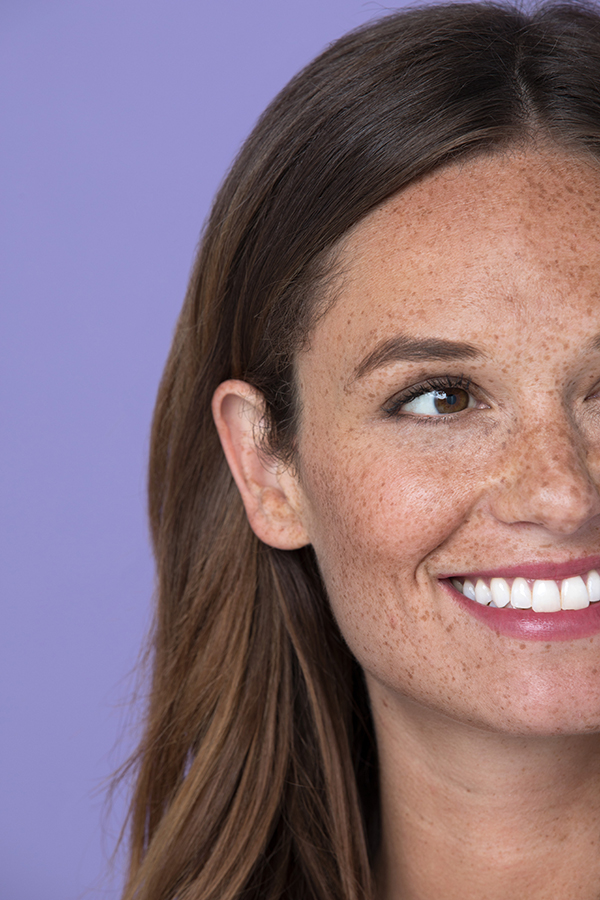 Sensitive skin is everywhere. Nearly half the global population describes their skin as sensitive or very sensitive, which looks and feels different for everyone. Some people experience mild, occasional flare-ups while others deal with constant redness and discomfort. Causes vary, too. Sometimes sensitive skin is hereditary. Other times it is tied to stress, diet, cosmetic ingredients or pollution.
Sensitive vs. Sensitized skin
Sensitive Skin
Clinically speaking, sensitive skin describes a predisposition you're born with. When skin is sensitive, its protective outer layer (the epidermal lipid barrier) is less efficient at blocking irritants, microbes and allergens, and thus more prone to reactions such as blushing and allergies. This predisposition is genetic, but it can be managed with appropriate care.
Sensitized Skin
Irritability from lifestyle and external factors is sensitized skin. Avoiding triggers can reduce or eliminate symptoms. When triggers can't be avoided (think pollution, environment and temperature sensitivity), symptoms can be managed through skin care and lifestyle changes.
Triggers that are well-known among professionals are sometimes breaking news to clients. Share these tips for skin care success with every new client:
• Note the possible effects of common irritants including hot showers or baths, spicy foods, air travel, extreme temperatures, and current skin care products or cosmetics.
• Pay attention to possible skin reactions to diet and stress. Adjusting diet and stress levels can go a long way toward improving skin health.
• Pollution, alcohol, smoking, medical resurfacing procedures and over-exfoliation should be avoided or reduced. They are leading culprits of inflammation and red, irritated skin.
• Sun exposure can also irritate skin, so use SPF protection daily. Physical sunscreens with Titanium Dioxide and Zinc Oxide among their active ingredients are usually less irritating to highly-sensitive skin than their chemical-based counterparts.
• A strong skin barrier is critical for happy, healthy-looking, comfortable skin, so use a fortifying skin care regimen daily.
A new introduction to Dermalogica's UltraCalming™ line of products for sensitive & sensitized skin is Redness Relief Essence.
Redness Relief Essence is a must for clients who want to diminish visible skin redness, while bringing balance and stability to their sensitive skin. It is a powerful way to treat sensitivity-induced redness – without risking further skin irritation.
• It's lightweight like a toner but concentrated like a serum.
• Visibly reduces redness.
• Helps reduce sensitivity by strengthening the skin's moisture barrier.
• Soothes irritation and helps replenish the skin to enhance resilience.
• Calms and restores balance to sensitive skin.
Ingredient technology:
Piperonyl Glucose
is a new molecule that prevents flushing from occurring and helps reduce skin sensitivity due to changes in climate and dietary related stress. It also visibly reduces persistent skin
redness.
Colloidal Oatmeal
helps reduce skin redness and irritation, forms a physical barrier on the surface of the skin to provide moisturization and hydration, and contains natural antioxidants including Avenanthramides and Vitamin E which promote skin health.
Aloe Vera
soothes, calms and hydrates the skin.
Licorice Root
is an anti-irritant helping to soothe the skin.
Oat Silk
provides brightening and mattifying effects while Barley Powder provides a silky, velvety feel to the skin.

How to use it:
Shake well before use. Dispense into palm and pat gently over cleansed face, neck and chest. Use twice a day for continuous relief.
Photography: Courtesy of Dermalogica