L'ANZA Advanced Healing Artist Lesley Ashbaker shares how to cover grays using L'ANZA's new Paraben+ PPD Free Ultra Natural shades. Developed for clients who experience sensitivity to PPD (paraphenylenediamine) commonly found in hair color, these five new shades provide a gentle solution for natural, on-tone coverage. Powered by L'ANZA's exclusive Flower Shield Complex® and Keratin Healing System for longer-lasting color full of dimension and shine, the new formulations are packaged in a 100% recycled and recyclable packaging.
Follow the step-by-step tutorial to cover your client's grays.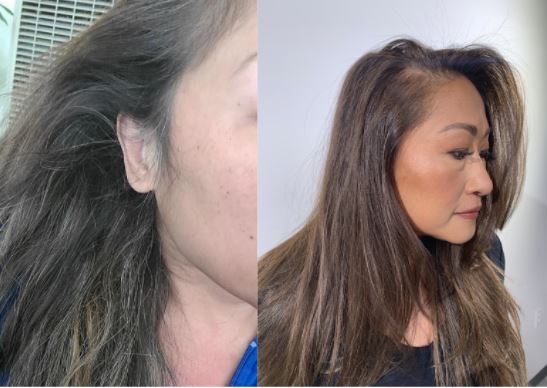 step by step
Directions
Mix PPD-Free formula with a brush in a color bowl using the formulation 6NN + 20 Volume in a 1:1 ratio.

Use a short, bristled brush to begin application at guest's part line.

Take fine, thin sections for optimal gray coverage.

Over direct and pad sections for maximum saturation.
PRO TIP: Use PPD-Free shades with any existing L'ANZA Healing Color Developer.
About Expert

Discover expert advice from L'ANZA and the industry's most trusted artists and educators. Whether it's the latest, on-trend techniques or tips that will boost your business, they're here to make sure you reach your full potential!