Courtesy of L'ANZA

Help your clients start off the summer with this statement-making, fiery copper hue. L'ANZA Global Healing Color Director, Leah Freeman, walks you through creating this rich, on-trend color that's full of dimension and shine using the new L'ANZA 6C shade. Plus, you'll definitely want to take note of her pro tips for achieving balance with an off-center hair color.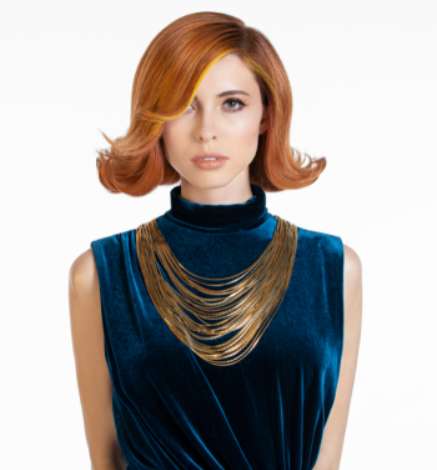 Courtesy of L'ANZA
FORMULA:
Base Color Formula: 25g 6C + 5g 3V + 30g 10 vol
- Process for 45 minutes at room temperature
- Find high point & draw down to create section
- Pull small section from opposite side & clip
Pre-Lightening Formula: 30g Powder Decolorizer + 30g 20 vol
- Apply to mid-lengths & ends feathering toward base
- Process for 45 minutes and rinse
Triangle Accent Formula: 10g G Mix + 20g Demi Cream Developer
- Apply and process for 20 minutes.
- Rinse and style.
About Expert
Discover expert advice from L'ANZA and the industry's most trusted artists and educators. Whether it's the latest, on-trend techniques or tips that will boost your business, they're here to make sure you reach your full potential!