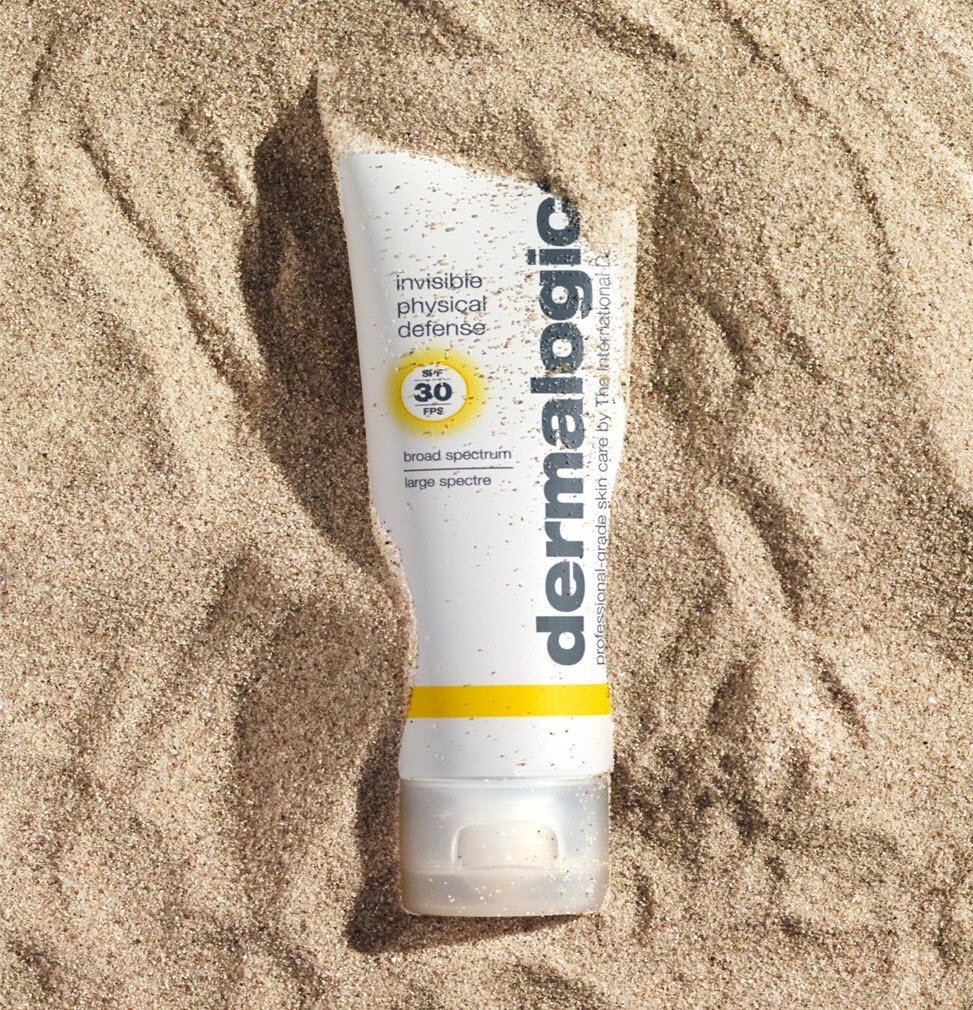 Photo Credit: Provided by Dermalogica
Even tone and healthy skin are what you're trading in for golden tans and extra time in the sun. And clients who think they are properly protecting themselves might still be putting their long-term skin health at risk. Let's go over some of the things your clients need to know when using their daily SPF.

1. Not all sunscreens protect against both UVA and UVB rays.
Many think that applying any product with SPF on the label will keep skin safe from harmful rays, but some sunscreens fall short. SPF (Sun Protection Factor) indicates an overall ability to delay skin erythema (redness) from UVB rays–the shorter wavelengths that cause sunburn. The term SPF does not indicate protection from UVA rays which are the longer wavelengths associated with long term sun damage and accelerated signs of aging. To protect skin from both UV rays, make sure to educate your clients to look for labels that say "Broad Spectrum," which indicates it contains a combination of ingredients known to defend skin against both burning UVB and aging UVA rays.

2. A base tan does not protect you.
There is no such thing as a safe tan. A suntan is actually one of your skin's defense mechanisms triggered by UV rays. Specialized pigment cells in skin called melanocytes react to sun by producing melanin, a pigmented protein that helps absorb UV radiation. Over time, melanocytes become damaged from UV stimulation and begin to distribute melanin unevenly resulting in hyperpigmentation and age spots.

3. Sunscreen isn't just for summer.
We clock sun damage every day, year-round. Just because the skin isn't getting sun burned does not mean it isn't accumulating photo damage. UV rays reach the skin through rain clouds and windows, not just when we're outside. A good rule of thumb to pass along: If you can see the sun, the sun can see you so protect your skin every day.

4. Your client is probably not using enough sunscreen.
The American Academy of Dermatology recommends a "liberal use" of SPF for full protection. About a shot glass worth of sunscreen is recommended for full coverage on the body, and about a teaspoon for the face. To be sure SPF is at maximum strength, reapply at least every 2 hours and after swimming or physical activity. For fair-skinned clients who are more sun-sensitive, recommend that they reapply more often.

5. Chemical or physical sunscreen? It's a matter of preference.
While both physical and chemical SPFs offer great protection against UV rays, they work in very different ways. Chemical sunscreens tend to feel lighter and look less noticeable because of the organic compounds that de-energize UV radiation, are invisible on skin. Physical sunscreens are made from mineral compounds that deflect UV rays off the skin's surface like a shield. Because physical sunscreens form a physical barrier against UV light, traditional forms have felt heavy and left a white cast on skin, but current physical formulas can be sheer and weightless with ultra-sheer zinc oxide.

Now that we've covered the basics of SPF, make sure your client is covered with one of Dermalogica's multitasking SPF formulas all year round.

All skin types including sensitive: Invisible Physical Defense SPF30.
This all new, all-physical sunscreen blends easily on all skin tones, thanks to an Ultra-sheer Zinc Oxide, Broad Spectrum protection. A weightless formula that incorporates a Bioactive Mushroom Complex, which help reduce UV-induced redness and Antioxidant Green Tea to help fight free-radical skin damage.

Dullness and dehydration: Prisma Protect SPF30
Multitasking moisturizer provides broad spectrum defense activated by visible light to help boost skin's natural luminosity and prevent future signs of skin damage.

Weightless, blendable defense: Solar Defense Booster SPF50
Super sheer defense against skin-aging UV light that blends perfectly into moisturizer or foundation.

Eye: Total Eye Care SPF15
Conceal dark circles with optical light diffusers and help reduce the appearance of puffiness and fine lines with AHA and plant extracts.

Premature aging: Dynamic Skin Recovery SPF50
Medium-weight, daily moisturizer that hydrates and helps combat the appearance of skin aging with antioxidants, peptides and critical protection against UV light.

Dullness and fine lines: SkinPerfect Primer SPF30
Instantly smooth fine lines, brighten, and prime skin for flawless make-up application. Wear alone over moisturizer, or before foundation, to help decrease the appearance of fine lines for a lasting make-up finish.