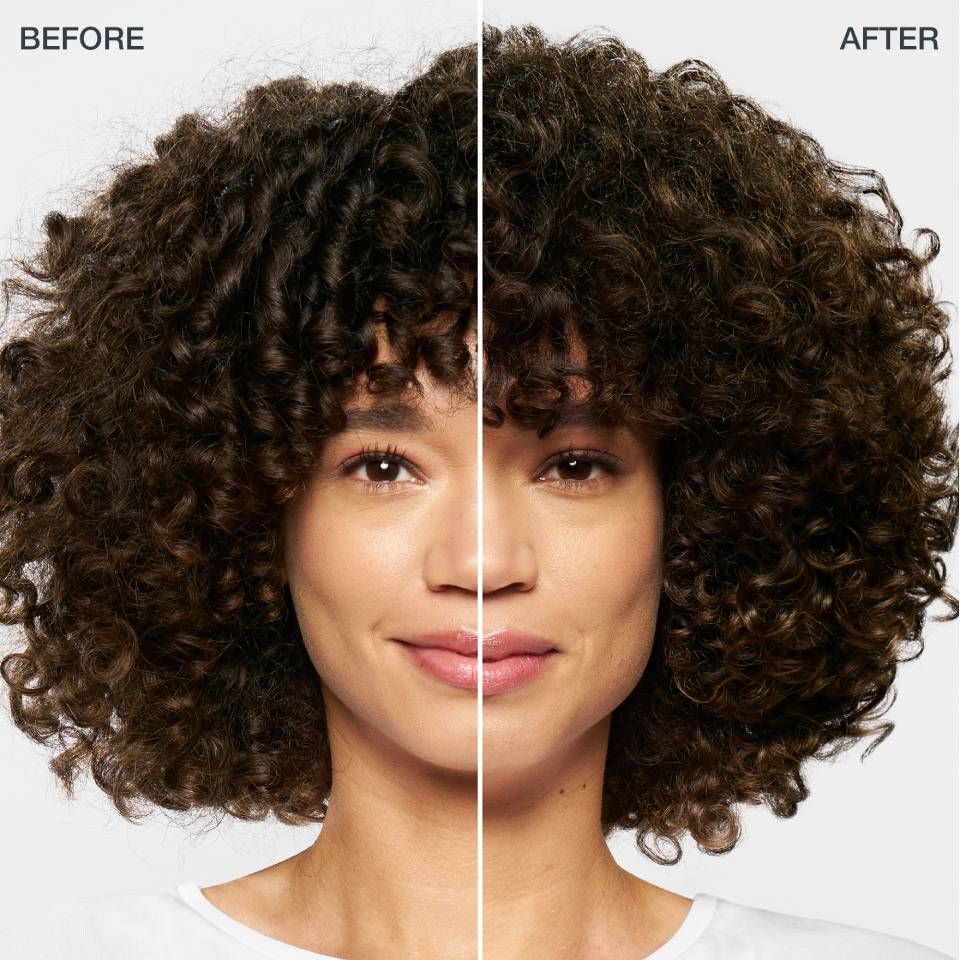 Source: Courtesy of Biolage
If we've all learned anything over the past year and a half, it's how freeing it feels to streamline and simplify our lives. Ask any of your clients and they'll tell you they tossed tons of things—clothes, shoes, glitter eyeliner, questionable friendships—they realized they simply don't need in their lives. And when it comes to haircare? Same. That's why the concept of multi-tasking products, those that do more with less, are becoming more and more appealing. And Biolage has answered that call.
Deep Cleansing
For example, consider the clients who require more than a quick lather and rinse when it comes to cleansing. Your textured clients, for example, may need to remove buildup from products, hard water or pollutants. Clients who rely on their dry shampoo a little too much may be weighed down with buildup and residue. Folks with oily scalps or dirt-attracting jobs often need a way to deep cleanse hair and detox the scalp to remove impurities and buildup. And clients who routinely wear head coverings such as hijabs or wigs are often on the lookout for ways to remove oil and relieve itchy scalps.

In recent years, scalp scrubs have come along to address some of the needs of clients looking for a refreshing, deep cleanse experience. But that means adding an extra step to their cleansing routine, and today, it's all about purging not adding. "That's why the new Biolage All-In-One Shampoo Scrub has launched at just the right time," says Biolage Artistic Director Michelle O'Connor. "It cleanses, scrubs, moisturizes and detoxifies hair and scalp with just one application. It's suitable for all hair types and is perfectly safe for color-treated hair."

The secret is in the sauce. Biolage All-In-One Shampoo Scrub contains a unique formula that contains healthy ingredients like oatmeal for exfoliation and glycerin, jojoba oil and castor oil for moisture and shine. The oats also provide volume and root lift, and hair emerges soft, smooth and manageable. And it all those things happen with just one product. Because again, less is more.
Dry Shampoo
If anything has gone from being a novelty to a hair grooming essential, it's dry shampoo. Just about every client has explored the ability of one of these products to prolong blowouts and spread out the time between shampoos. The new Biolage All-In-One Dry Shampoo has hit the shelves promising to multi-task like mad. "This lightweight formula cleanses, primes and protects the scalp," says O'Connor, "for the healthiest possible results on all hair types."
Biolage All-In-One Dry Shampoo is vegan and free of sulfates and parabens. It contains a blend of starches derived from rice and corn, which turns out to be the perfect lightweight solution for absorbing oil. Clients with all hair types, as well as color-treated clients, now get three to four days of fresh-feeling and clean smelling hair between washes. Their hair stays soft, shiny and manageable, with no buildup or residue
All-In-One All The Way
Biolage All-In-One Shampoo Scrub and Dry Shampoo join the existing member of the All-In-One family, All-In-One Coconut Infusion Multi-Benefit Treatment Spray. This best-selling spray is a major miracle in a bottle and the busiest multi-tasker of them all. It moisturizes, primes hair for styling, seals the cuticle, protects hair from heat, controls frizz and static, adds shine—the list goes on and on. With all three Biolage All-In-Ones—Scrub, Dry Shampoo and Treatment Spray—the math becomes something spectacular. You can offer your clients cleansing, moisturizing and exfoliation in just one step in the salon with the scrub. At home, they get treatment, priming, protection and refreshing with the Treatment Spray and Dry Shampoo. And best of all? "You can incorporate the All-In-One products into any Biolage regimen," says O'Connor. "This trio offers a myriad of extra benefits to every client's haircare routine."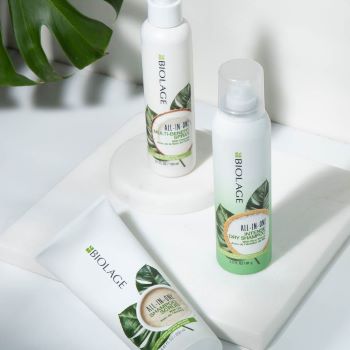 Shop The Story
All-In-One Shampoo Scrub With Oat
All-In-One Intense Dry Shampoo With Rice Starch
About Expert
Discover expert advice from Biolage and the industry's most trusted artists and educators. Whether it's the latest, on-trend techniques or tips that will boost your business, they're here to make sure you reach your full potential!