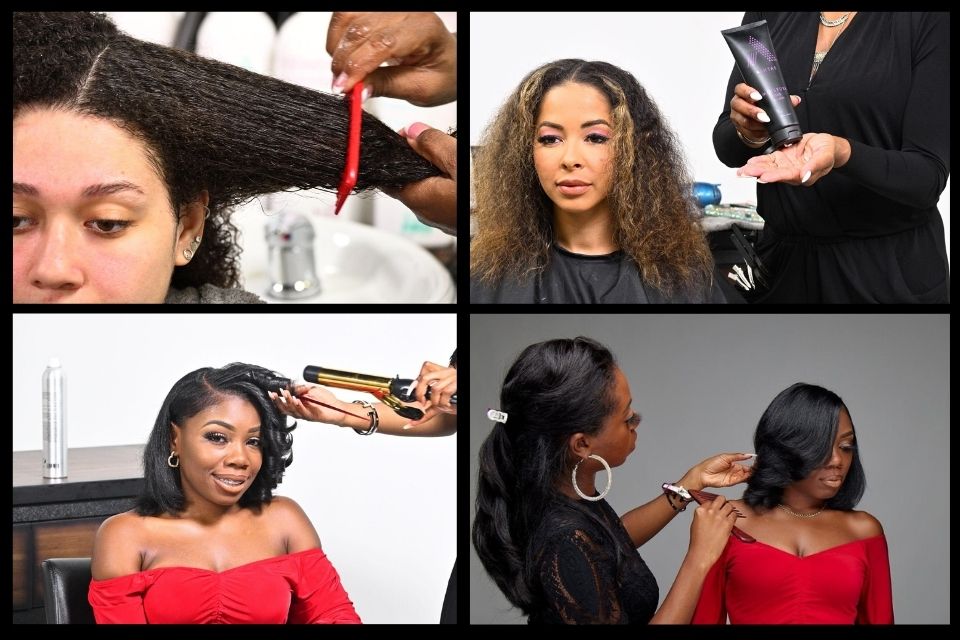 Every Ashtae (@ashtaeproducts) Silk Press uses the same formula, we call it TTP. Tools, Technique, and Product. If you aren't achieving that perfect silk press, read these tips on how to improve your skills and give your clients the best results.
First, be sure to start the shampoo process with

Ashtae

Clarifying Shampoo. This is an apple pectin shampoo that will thoroughly cleanse the hair, remove all dirt, buildup, grime, glue, chlorine, spritzes, gels, and more. It's going to get the hair squeaky clean.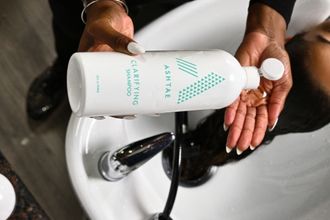 Next, follow with

Ashtae Volumizing Detangling Shampoo

. This is an oatmeal protein shampoo that will help to detangle thick hair but can also thicken textures of hair that need more volume.
To condition, use Ashtae Heavenly Silk & Shine Conditioner. The polymers help to lay down the cuticle and leave the hair silky soft and ready for styling. Detangle at the bowl, then rinse with cool water.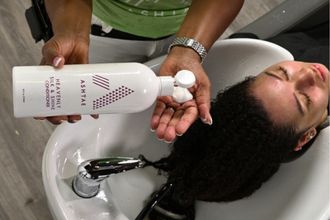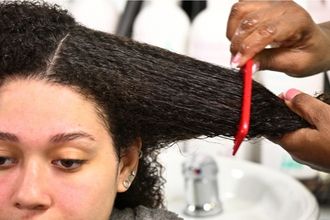 Natural Hair Expert, Nakia Martin, points out that hydration and adding moisture starts at the shampoo bowl. If you are not using the right shampoo and conditioner, you will not get the results that you need. You cannot drown the hair after the shampoo process with products and expect to get results.

After detangling the hair, take a dime to a quarter size amount of Ashtae Moisture Plus and two pumps of Ashtae Triple Threat

Silkening

Serum, emulsify it in your hands, and apply it through the hair.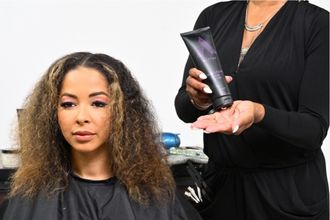 To achieve the absolute silkiest silk press, part the hair into quadrants before blow-drying or

silkening

. Blow-dry with a fine tooth comb or round brush, drying from the roots to the ends, working section-by-section. You will not get a silky finish if you do not go section-by-section. No hair texture should intimidate you if you use the right products and go section-by-section.

After you blow-dry, silken with a titanium-plated iron. Titanium flat irons are used because it distributes the heat evenly throughout the hair, giving it a nice, polished look and does not cause heat damage to the hair. After you've

silkened

the hair, feel free to add curls with your curling iron.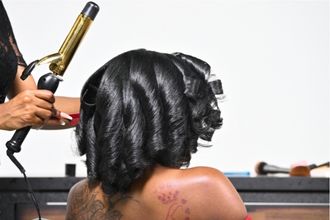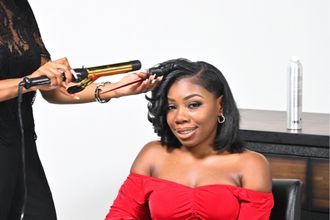 Finish with Ashtae Sili Gloss for extra shine and a fragrance. Finally, shape your client's edges with Ashtae Lay & Stay Edge Control.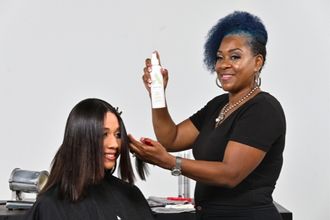 Remember, if you aren't getting the desired results, you're probably using too much product! A little goes a long way. This process works on every hair texture, no matter the thickness, length, or porosity.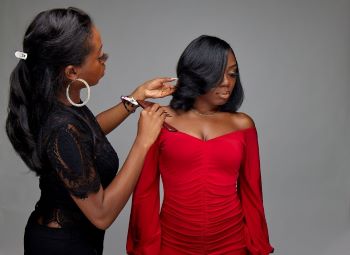 Photos: Courtesy of Ashtae (@ashtaeproducts)
About Expert
Ashtae
Products is a professional hair care line that specializes in products for global texture clients.