The countdown for Halloween Day continues, which means there's still time to dive into the enchanting world of mermaids with this cascading ponytail look. Follow along as Ashtae Artistry Team's Marquita Briggs (@perfect_imperfectionsbykiki) gives you the step-by-steps to achieve this long-lasting cascading style.
Products Used:
Ashtae Silk Protein Shampoo
Ashtae Lock & Twist Gel
Ashtae Sili Gloss
Ashtae Diamond Hold Aerosol Spray
Step-By-Step:
1. Prep hair using both Ashtae Clarifying Shampoo and Ashtae Silk Protein Shampoo, rinsing thoroughly between each wash.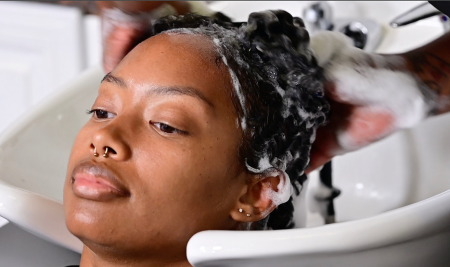 2. Apply quarter-size amount of Ashtae Heavenly Silk & Shine Conditioner and comb throughout the hair, then rinse with cool water.
3. Use dime-size amount of Ashtae Moisture Plus Leave-In Conditioner, then begin blow-drying process.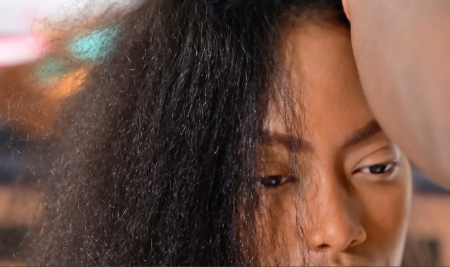 4. Part hair into a ponytail position, then mix Ashtae High Gloss Curl Wax and Ashtae Lock & Twist Gel to begin twisting the hair braided hair up.
5. Apply Ashtae Hair and Scalp Balm to moisturize the scalp and ensure the style lasts up to two or three weeks.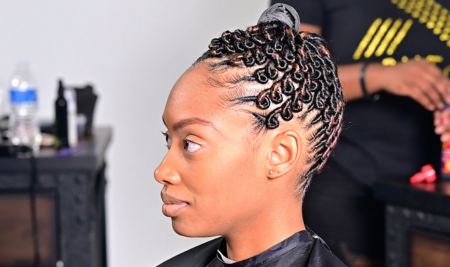 6. Pull the remaining hair into a ponytail and braid down, while adding commercial hair to add length and fullness to the look.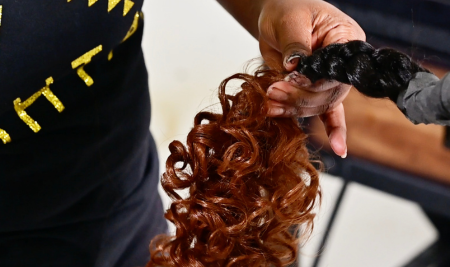 7. Finish by applying Ashtae Hair Oil and Sili Gloss for increased shine, as well as Ashtae Diamond Hold Aerosol Spray to lock-in curls. If needed, apply Ashtae Heavenly Foam Lotion to tame the curls and avoid frizz.