Halloween is creeping around the corner, making it the perfect time for stylists to brush up on their spooky-styling skills. To add this mermaid-inspired braided look to your styling repertoire, follow along as Ashtae Artistry Team's Melanie Taylor (@ms_uvcertified) gives you the step-by-steps to create this enchanted style.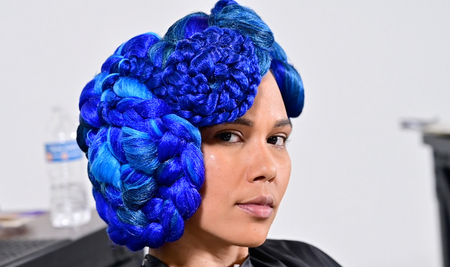 Products Used:
Ashtae Lock & Twist Gel
Ashtae Sili Gloss
Ashtae Diamond Hold Aerosol Spray
Step-By-Step:
1. Prep hair using the Ashtae Clarifying Shampoo & Conditioning System, then blow dry with a dime-sized amount of Ashtae Moisture Plus Leave-In Conditioner.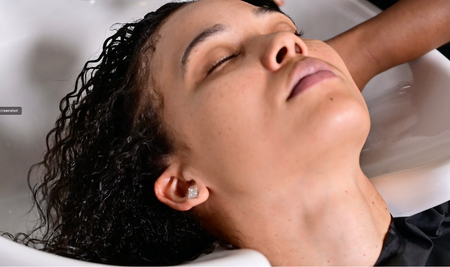 2. Create two braids using pre-stretched braiding hair, then use the top of a mannequin stand or braid holder to wrap the hair around with equal lengths on each side. Spray Ashtae Sili Gloss on each side.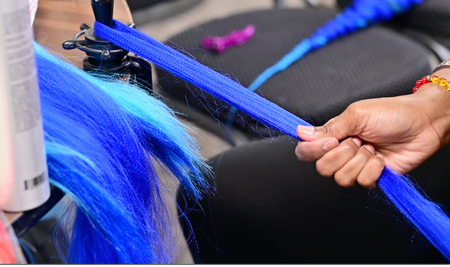 3. Create three even strands and braid the hair loosely to the ends, then secure with a hair tie.
4. Remove the base of the braid from the stand and slide a bobby pin through the middle to keep the top hole secure and open. Repeat this process for second braid.
5. With a rattail comb, make a diagonal part on the left side of hair, using the arch of the eyebrow as a guide. The part will stop at the top of the crown, then be completed by going down the middle to the back of nape, creating two sections.
6. Apply Ashtae Lay & Stay Edge Control around the perimeter of the section, as well as the Ashtae Lock & Twist Gel. Cornrow both sides to the back, creating a halo foundation. Secure ends under the back of the braid.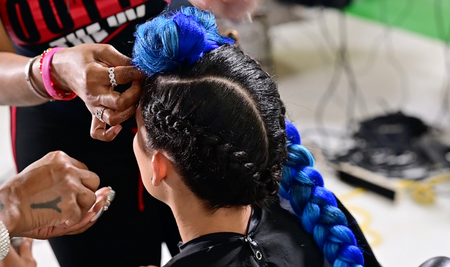 7. Starting from the left side, place the first synthetic braid at the beginning of the cornrow and secure it with the bobby pin on the opening of the braid. Cascade the braid going around the back of the head, stopping at the ear on the right side of the head and securing it with bobby pins. Make sure the braid is completely covering the cornrow of the client's hair. Once placed, use a needle and thread to lightly stitch different areas and secure the braid, then remove bobby pins.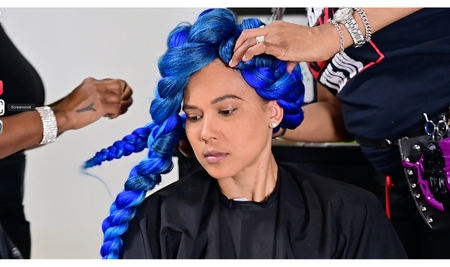 8. Repeat step seven on right side of hair, however this braid will be much longer as it has a shorter distance to go around. Using the excess braid, roll and free form around the right side of the head, creating the full petal illusion and secure by stitching where needed.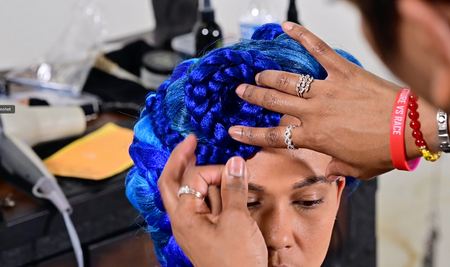 9. Spray Ashtae Diamond Hold Aerosol Spray throughout the hair with a diffuser to the seal braid together and eliminate flyaways.