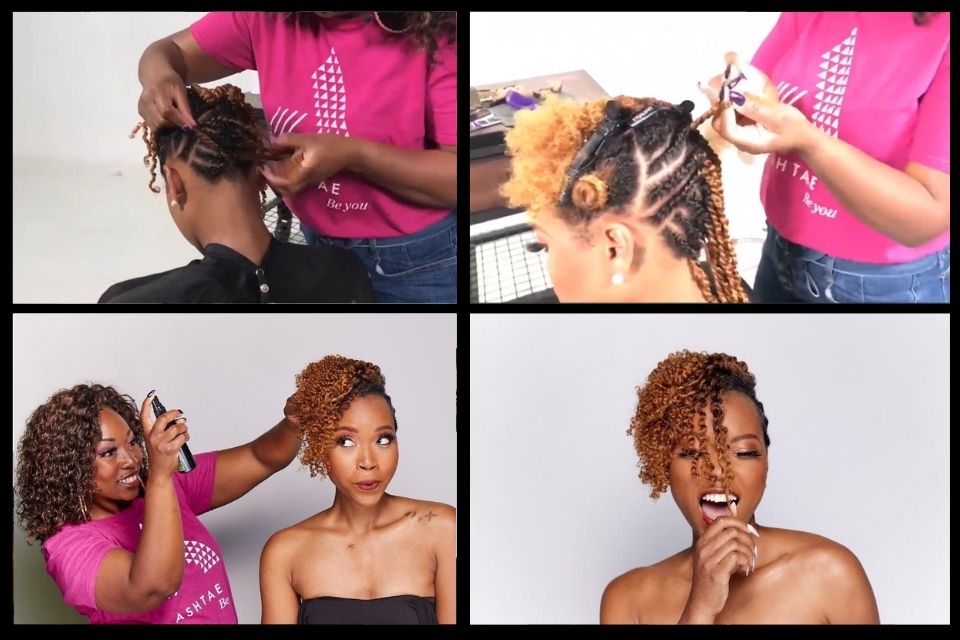 This natural style is perfect for brides, prom, or just an everyday work style for your clients.
Products Used:
Step-By-Step:
First, apply a generous amount of

Ashtae Clarifying

and

Ashtae Volumizing Detangling Shampoos.

Heavy oils and butter weigh down natural hair by the time their salon visit comes around. Use Ashtae Clarifying shampoo to thoroughly cleanse the hair and remove any build-up. Follow up with

Ashtae

Volumizing Detangling Shampoo as the second cleanser. This shampoo gives the hair volume and moisture while detangling it at the same time.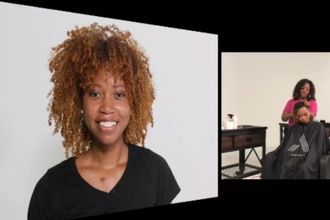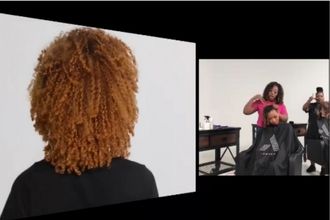 Condition

the hair using

Ashtae

Heavenly Silk and Shine Conditioner

.

This product will add richness of moisture and shine. Apply to the hair, detangle with a comb, and let sit for 5-10 minutes before rinsing with cool water.

Apply

Ashtae

Moisture Plus

as

a leave-in conditioner

.

The moisture plus gives the hair moisture for any hair style and all hair textures.

Use

Ashtae

Heavenly Hair Foam

and

Ashtae

Sculpturing Lotion

for

styling

.

Section

the

hair into three and style accordingly.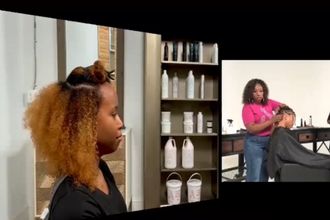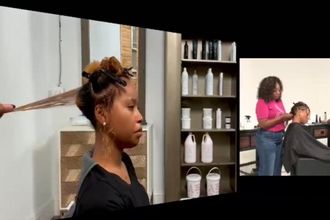 Use

Ashtae

Heavenly Foam Lotion to create your flat twist set. Let completely dry for 20 minutes.
Styling The Pin-Up: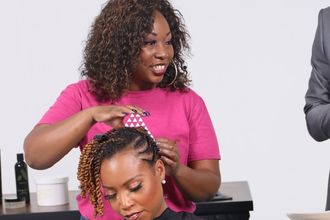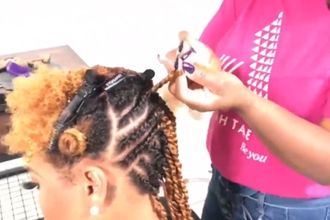 Do a

criss-cross

technique going from one side to

the

other to put

the

hair up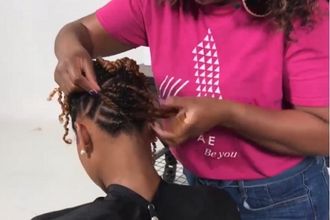 For finishing touches, use

Ashtae

Sili Gloss

for illuminating shine and

Ashtae Lay & Stay Edge Control

to perfectly lay down stubborn edges

while moisturizing and adding sheen to the hair.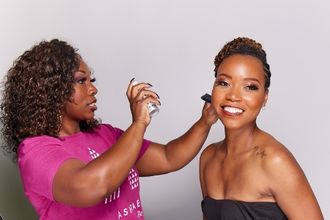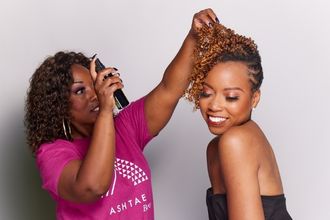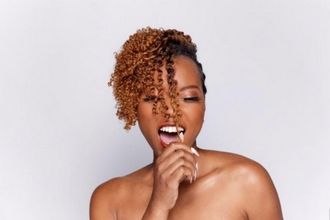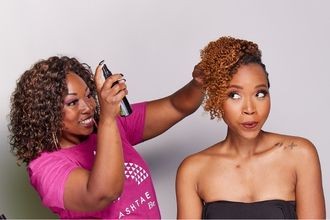 Photos: Courtesy of Ashtae (@ashtaeproducts)
About Expert
Ashtae
Products is a professional hair care line that specializes in products for global texture clients.