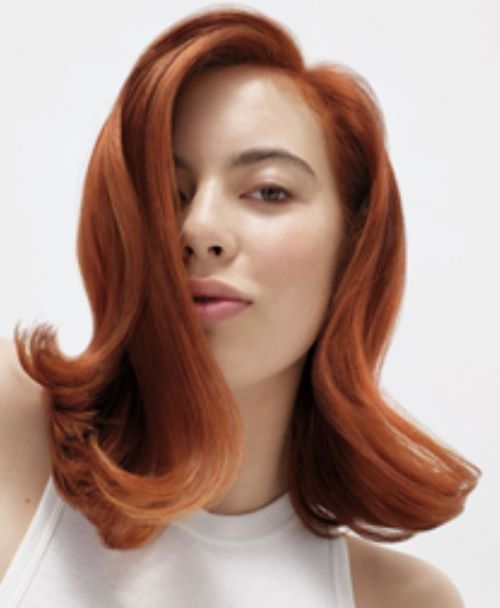 Red is the color of love and right now who couldn't use some love? So why not show some love to your existing red-haired clients and explore new ways to introduce red tones to your red-curious customers? Ready for red? Here's how Biolage ColorBalm Color Depositing Conditioner can make it a rosy moment for all.
RED REFRESHMENT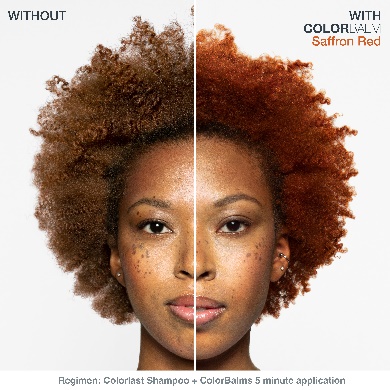 Your red-haired clients already know the magic of their hues—how being a redhead sets them apart with hair color that's as vibrant and unique as they are. What they don't always love is red's tendency to fade and lose its brightness between salon appointments. That's where ColorBalm comes in. Three red ColorBalm shades—Red Poppy, Saffron Red and Cinnamon—are the perfect solutions to quickly refresh any red shade. The true red, copper and auburn shades can be combined for a customized, perfect match or subdued with ColorBalm Clear. Apply ColorBalm to freshly shampooed, damp hair—don't forget your gloves —process for five to 10 minutes and rinse. That's all there is to it, and there's a bonus: Because ColorBalm is a conditioner, your client not only enjoys a rapid red refresh, she also walks away with hair that's 10 times more conditioned.
A WASH OF RED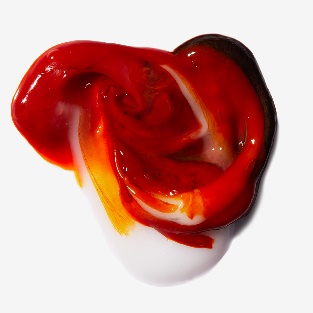 An all-over applicationof ColorBalm can give the color-curious a no-commitment peek at the suitability of a red shade. The color options are endless thanks to ColorBalm's mixability. For example, one part Saffron Red mixed with five parts Clear creates an on-trend strawberry blonde shade when applied to Levels 7, 8 or 9. The same Saffron Red applied directly to a Level 7 produces a gorgeous, fiery, copper red. For a natural ginger result, mix two parts Saffron Red + one part Cinnamon + two parts Clear. And if your client requests Rose Gold, you can apply one part Poppy Red with five parts Clear.
PRO TIP:
Use Red Poppy, Saffron Red and Cinnamon only on Levels 7 or darker if undiluted. And when applying Saffron Red or Poppy Red to Levels 3 or 4, you must pre-lighten the hair for visible results.
A POP OF RED 
Sometimes a little red goes a long way. So why not offer a ColorBalm accent? Go for drama with a few Red Poppy sections on light hair. Or opt for a subtler approach by combining one part Red Poppy with 20 parts Clear for just a hint of pink.
ColorBalm can also be applied with the same artistry you use with the other products in your color dispensary. For example, use a mixture of Red Poppy and Lavender to create red velvet highlights on curly hair. Since ColorBalm is a color depositing conditioner, it's safe for all types and textures, including relaxed hair. How about doing a ColorBalm ombré or balayage? Mix Red Poppy and Lavender for a smoky pink ombré or craft a warm gingery balayage with Saffron Red, Cinnamon and Clear.
COLORBALM FOR THE WIN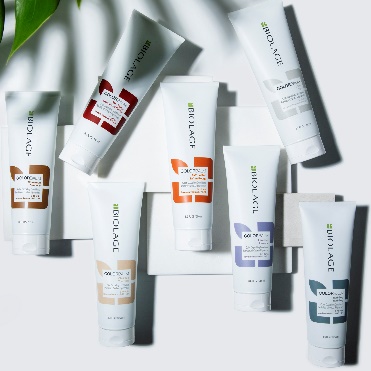 While Valentine's Day is the perfect time for reds of all kind, any season can be ColorBalm season. Including the three red shades, there are a total of six shades plus Clear and the ultimate combination of colors is infinite. So are the applications. Use ColorBalm to tone blonde and silver shades, give darker clients new color options, provide a bold statement to fashion-loving clients, refresh existing colors and add shine.
Once the word is out, the benefits can add up for you, in the form of new salon service revenue as well as new retail opportunities. For example, if you add a $15 ColorBalm service to 20 existing clients, that's an additional $3,600 a year. And if you sell 10 ColorBalms a week at the suggested retail price of $27, you'll see an additional $14,040 a year. Bottom line? ColorBalm is the bomb!
About Expert
Discover expert advice from Biolage and the industry's most trusted artists and educators. Whether it's the latest, on-trend techniques or tips that will boost your business, they're here to make sure you reach your full potential!