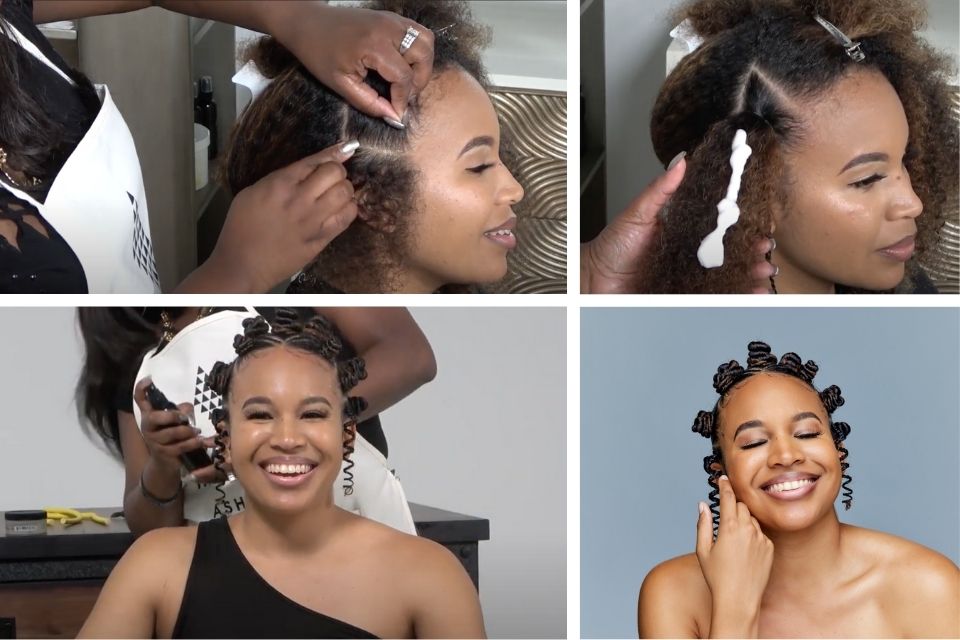 Products Used:
Step-By-Step:
In my salon, I absolutely love doing creative styles and this was one of my favorite looks to style.
First, I shampooed her with Ashtae (@ashtaeproducts) Clarifying Shampoo followed by our Sulfate-Free Moisturizing Shampoo but feel free to use any Ashtae Shampoos like Ashtae Volumizing Detangling Shampoo. I conditioned her with Ashtae Heavenly Silk & Shine Conditioner, and detangled her hair at the shampoo bowl.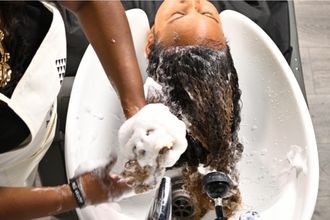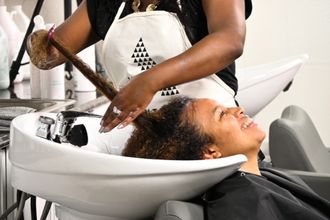 At my salon, everybody gets Moisture Plus. This leave-in conditioner is a must-have for all styles. It keeps the hair hydrated and moisturized for styes like these where the client might be out of the salon for a week or two.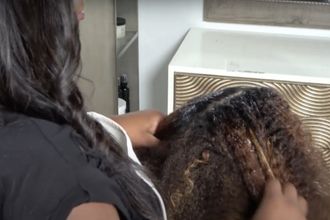 To make any creative style, you have to begin with the end in mind. First, I made partings and applied Ashtae Hair & Scalp Balm. I used this on all protective styles to keep the scalp moisturized.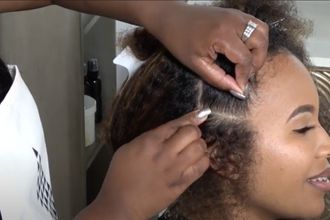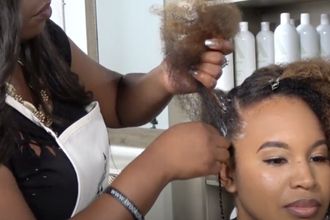 For this style, I used Ashtae Lock & Twist Gel mixed with Ashtae High Gloss Curl Wax. It has shea butter in it to keep the hair healthy for these types of styles and the curl wax adds a nice shine. But, you can also use

Ashtae

Lay & Stay Edge Control.

For the knots, I use

Ashtae

Heavenly Foam Lotion. Twist and turn the hair onto itself to create a knot.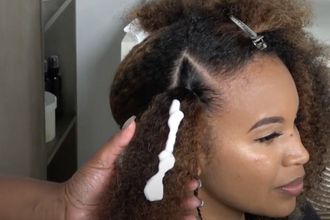 I use this technique throughout the head of the hair, using my imagination to create the look I want. I finished the style with Ashtae Lay & Stay Edge Control to lay down those edges and mist with Ashtae Sili Gloss for a touch of shine.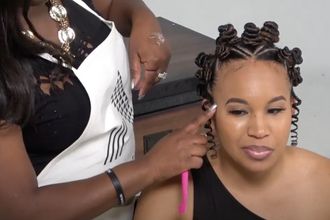 Photos: Courtesy of Ashtae (@ashtaeproducts)
About Expert
Ashtae
Products is a professional hair care line that specializes in products for global texture clients.