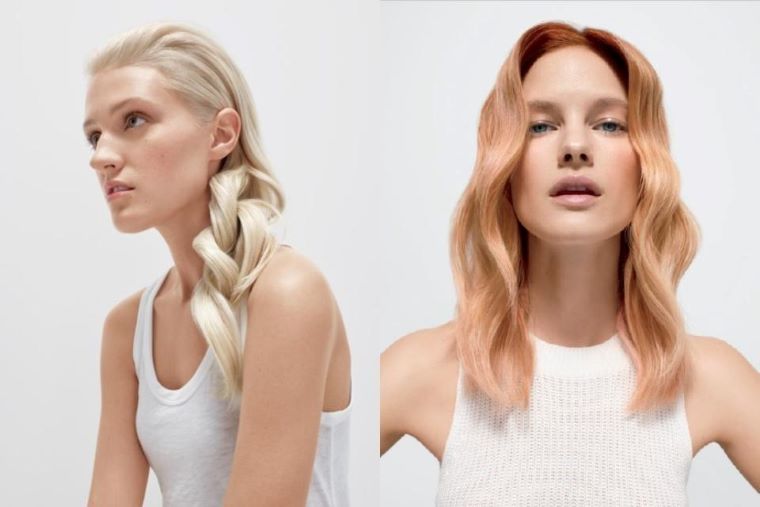 Source: All Photos Courtesy Of Biolage
Toasted caramel, bling-ed out money pieces, vivid copper, and sparkling rosé balayage are just a few of the color trends that have started to emerge this year. This means you can expect more creative, more prevalent, and more in-demand color services than ever. Which is great news because your clients are going to be more invested in their color and open to new ideas.In turn, they're going to want color that lasts as long as possible and looks salon-fresh from appointment to appointment. So while you're practicing your melting and babylight techniques, don't overlook the importance of schooling yourself and your clients on the best practices of color care. Because it's not how their color looks the "day of" that leads to repeat business, it's how it looks six weeks later! Here are nine color care tips you can share with your clients.
Demi-permanent color will fade faster than permanent color
Clients receiving a demi-permanent toner or gloss should understand that these formulas gradually fade over time and they should not expect the same longevity that comes with lightener or permanent color. Be sure to leave your client with realistic expectations and make sure they understand that low or ammonia-free formulas will need to be refreshed more frequently.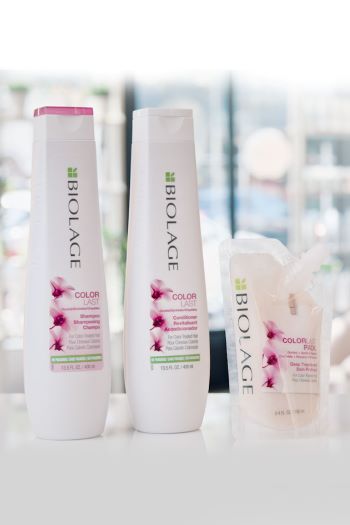 Color shampoos and conditioners are your color clients' bffs
Nothing disturbs hair color as much as frequent shampooing. That's why it's important for your color clients to use shampoo and conditioners like Biolage Color Last that are formulated to prolong the life of color. "The Color Last formulas are low pH so they're extremely gentle and conditioning," says Biolage Celebrity Stylist Sunnie Brook (@sunniebrook). "The Biolage Color Last system is my go-to for clients who tone and color their hair. I find it keeps their hair looking healthy and vibrant for weeks."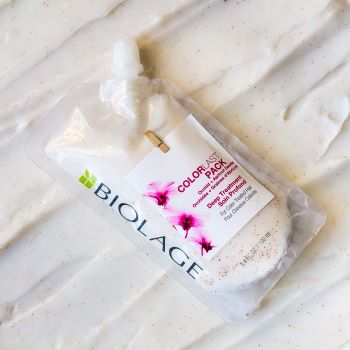 Reset color-treated hair with a weekly deep treatment mask
Daily shampooing and conditioning with color care formulas are the baseline when it comes to maintaining long-lasting color.You should encourage your clients to really coddle their color with a weekly deep conditioning treatment like Color Last Deep Treatment Pack. Its nourishing formula acts as a reset for hair and hair colorby restoring moisture and shine while reversing damage caused by exposure to pollution, UV light and thermal tools. You can even suggest that your clients add a weekly treatment to their self-care routine. It's as simple as applying the mask, wrapping hair in a warm towel, lighting a fragrant candle and relaxing for an hour or so before rinsing.
Rinse with cool water
If your clients can tolerate it, encourage them to use cool or cold water during the last 15 to 20 seconds when rinsing outtheir conditioner. Doing so will lock down their hair's surface, making hair look shinier and preventing color molecules from escaping through raised surface cuticles.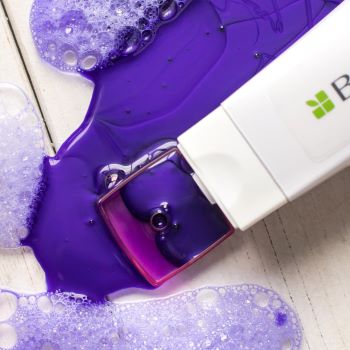 Tone with purple or blue shampoo
Unwanted yellow, orange, and brassy tones often creep into cool or neutral silver, blonde, and light brunette shades due to the gradual exposure of underlying pigment. Regular use of a neutralizing purple shampoo like Biolage ColorLast Purple Shampoo will eliminate this undesirable warmth and keep cool tones looking sparkly. Tell your client to use as needed but to avoid overuse or else their hair could take on a grey cast.
Hold off on shampooing for 24 hours
It takes time for fresh hair color to "set" so advise your client to wait a day or two before shampooing after they leave the salon. Thereafter, the less frequently they can shampoo the better. For in-between days, a dry shampoo like Biolage All-In-One Intense Dry Shampoo will keep their scalp and hair looking and smelling fresh.

Dial down the heat
The heat from thermal tools has the same effect on hair color as sunshine on sofa cushions—it will gradually cause fading and brittleness. That's why it's important to tell your tool-loving clients to always apply a styling product like Biolage BlowDry Glotion for heat protection and to set their tool temperatures as low as possible to avoid damage.

Alternatively, skip the heat completely
Whenever possible, urge your color clients to opt for air-dry styles and avoid thermal tools completely. By giving their hair a chance to recover from over-styling and embracing a natural, air-dried look your clients might just fall in love with their natural texture! Show clients how a light-hold air dry styler like Biolage Airdry Glotion can enhance those natural looks by adding shine, manageability and definition.

Swim at your own risk
We're not talking riptides here; we're talking the perils of saltwater and chlorine when it comes to hair color. They just don't mix. If a client loves to swim, be sure to show them how to protect their color when they're in the water. One of the most effective strategies is to coat damp hair with a rich conditioner or hair mask and then cover it with a bathing cap before taking the plunge.