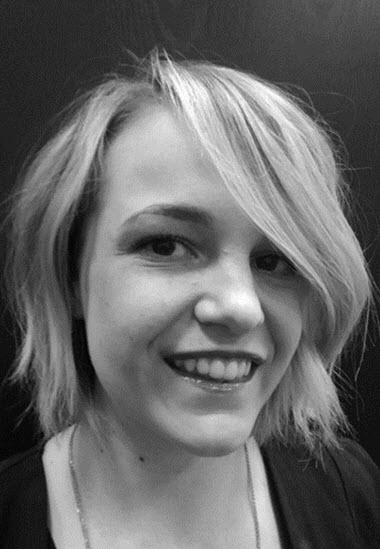 Metal Lights
by Ashley Christine
A lowlight technique utilizing DIA Richesse Metals and Blond Studio.
"I wanted to find a metallic look that would work with every client to suit their taste."

Step 1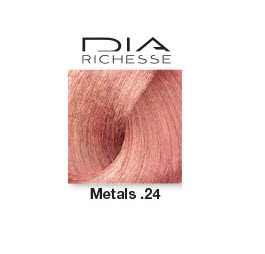 Formula
Lowlight:
Formula 1:
DIA Richesse Metals
.24/VC +
9-vol DIActivateur Developer
Formula 2:
DIA Richesse Metals
.24/VC +
20-vol Majicreme Developer
Step 2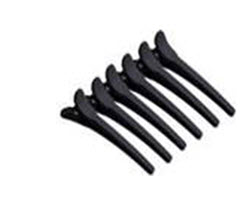 Section:
Create the standard four quadrant sections, separating front from back and left from right. Isolate a triangle section in the fringe area
Step 3
Formula
Application:
Using Formula 1 begin highlighting with a diagonal back slice in the back quadrant and create a textured stitch.
Step 4
Formula
Application:
Moving on, take the next slice and create a fine stitch; apply Formula 2. Continue alternating formulas through the remainder of the back sections. Use the same pattern throughout both front quadrants, continuing to alternate formulas.
Step 5
Formula
Application:
In the triangle fringe section, take a zig zag parting horizontally, and stitch out the top of each angle, using Formula 1.
Step 6
Gloss and Treat
Approaching the next zig zag section, stitch out the tops of each angle, apply Formula 2. Continue
throughout the rest of the fringe area. Process for 35 minutes, rinse thoroughly.
Step 7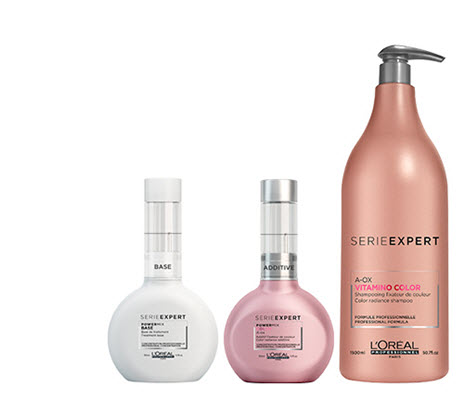 Removal and Rinsing:
Wet, emulsify, rinse and shampoo once with
L'Oréal Professionnel A-OX Vitamino Color shampoo
. Condition and preserve color radiance with a
Serie Expert Powermix Color A-OX
in-salon treatment.

End Result: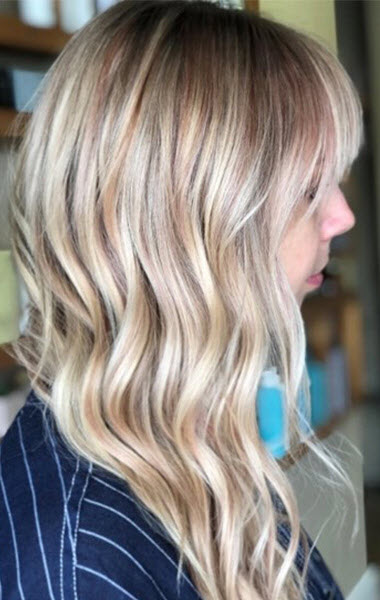 Photography: Courtesy of L'Oréal Professionnel