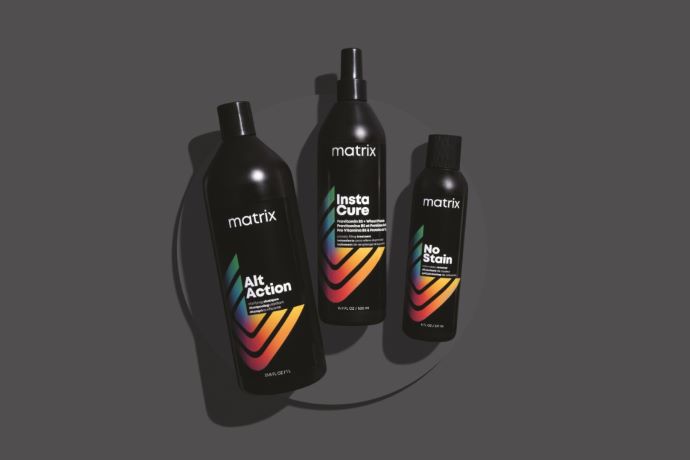 Even the most conscientious hair expert runs into trouble from time to time. You might encounter uneven color, muddy toner, dryness, frizz, etc. and instantly the integrity of your service drops several notches. You can't prevent problems from popping up entirely, but did you know Matrix has a lineup of pro backbar formulas that really help solve many common chemical service issues, as well as preventing them entirely?
"The Matrix Pro Backbar squad has been around for a long time," explains Matrix AVP of Artist Training & Development Dilek Onur-Taylor, "which makes sense since Matrix was founded by a hairdresser and Matrix products were developed by hairdressers since the beginning."
Here's a look at the three top Matrix backbar heroes with details on how they can save your day!
Step 1: Prep Hair with Alt Action Clarifying Shampoo
Build-up on hair and scalp means you're working on an imperfect canvas for your chemical applications. The results? Uneven color application, muddy tones, spotty perms and color-correction fails. Alt Action Clarifying Shampoo is a gentle, non-irritating deep cleanser that removes buildup and preps the hair canvas for color, color correction and texture services. It won't strip away hair's precious natural oils; it will help to ensure beautiful outcomes!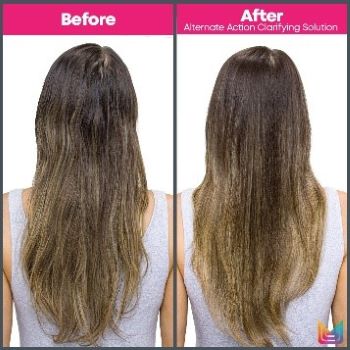 Step 2: Fill Porosity with Instacure
Think of any color "oops"—uneven toning, over-deposited color, breakage, lack of color retention, dryness, frizz—and you can always trace it back to the same culprit, namely, porosity. Raised cuticles cause the porosity that leads to color woes, while a healthy, compact cuticle sets you up for hair color success. The Instacure Porosity Filling Treatment is an instant porosity filler spray that fills in the gaps in the cuticle, leaving it smooth and healthy. The lightweight formula also detangles, prevents frizz, balances pH and preps and equalizes the hair for toning. This hairdresser favorite has been a go-to for four decades and today it's more in-demand than ever at the backbar.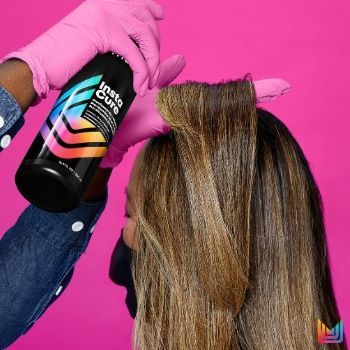 Step 3: Remove Unwanted Color with No Stain
Do you color outside of the lines? No matter how careful you are, everyone slips from time to time, leaving traces of hair color on a client's skin or scalp. Gentle, non-irritating No Stain whisks away color stains on hairline, ears and scalp without leaving behind any traces of residue. Onur-Taylor calls it "the colorist's real life undo button."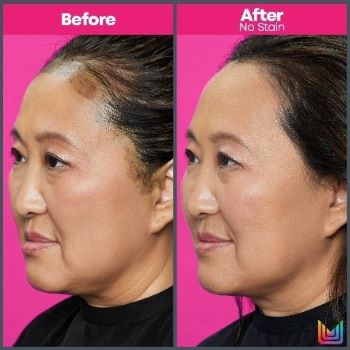 3 HAIR HERO HOW-TOS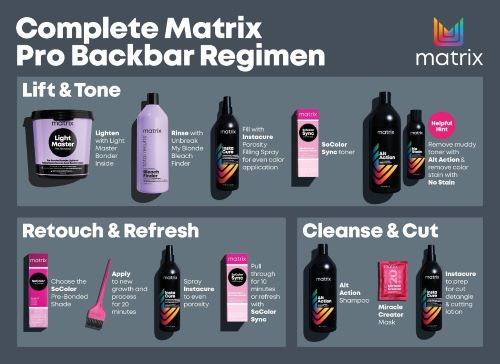 Source: All photos courtesy of Matrix
There's nothing like seeing a hero go into action. Here's how the Matrix backbar heroes (along with some of their most energetic sidekicks) can be incorporated into three of your most-requested services for awe-inspiring results.
Lift & Tone
Retouch & Refresh
Choose the SoColor Pre-Bonded shade best suited for your client.

Apply to new growth and let process for 20 minutes or appropriate processing time for desired results.

Mist hair with Instacure to reverse porosity and smooth the cuticle for an even toner result.

Pull through the ends of hair for 10 minutes, or refresh with chosen SoColor Sync shade.
Cleanse & Cut
Deep clean and remove build up with Alt Action Shampoo.

Provide intense moisture and nourishment with Total Results Miracle Creator Mask.

Mist hair with Instacure to treat porosity, detangle and prep hair for the haircut.
"Each of these pro backbar products is an uncomplicated, effective solution to common needs before, during and after chemical services," says Onur-Taylor. "They let us focus on our craft and creativity and help us be the heroes our clients look up to."
About Expert
Discover expert advice from Matrix and the industry's most trusted artists and educators. Whether it's the latest, on-trend techniques or tips that will boost your business, they're here to make sure you reach your full potential!