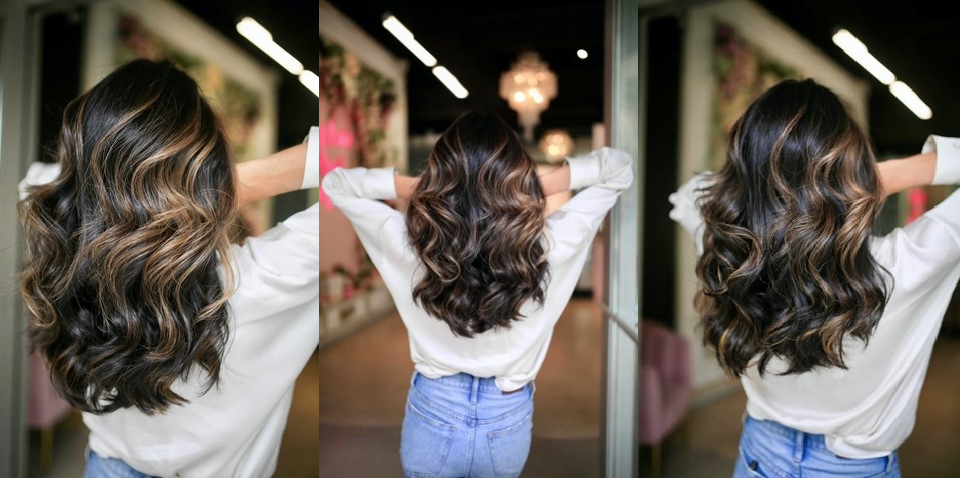 Source: Courtesy of Matrix
If there's anything that can ruin your beautiful blonding work, it's residual bleach. To make sure your canvas is clean and free from color saboteurs each and every time, start incorporating Matrix's new Bleach Finder Color Changing Lightener Rinse in your blonding services. The smart cleansing formula targets and removes lightener particles, and provides foolproof visibility thanks to the yellow shampoo that turns pink when exposed to lightener.

Bleach Finder's formula contains PSP, a pH indicator, that is yellow in acidic conditions and turns pink in alkaline environments. As lightener is very alkaline, anywhere lightener particles are still present will cause the lather to turn pink. If the lather turns pink, rinse and shampoo again until there's no more pink to ensure all lightener is gone. This will ensure a more beautiful and even blonde. "I love using Bleach Finder because within seconds, I'm assured that all bleach is removed from my client's hair meaning her hair will tone evenly and have zero residual bleach," says Matrix Artistic Ambassador and #ItTakesAProTeam Artist Eric Vaughn.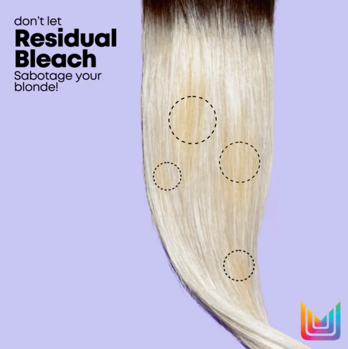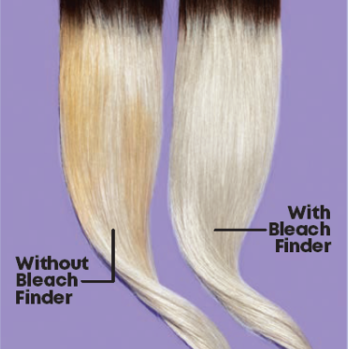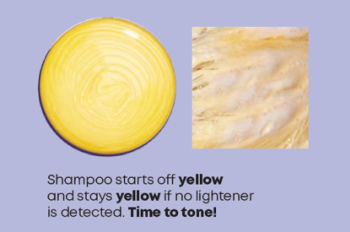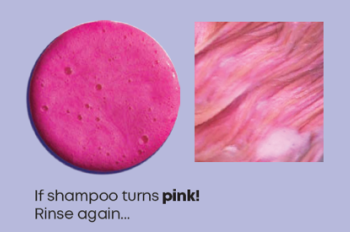 Source: Courtesy of Matrix
To see how Eric uses Bleach Finder in this honey balayage transformation, check out the video and color formula used below.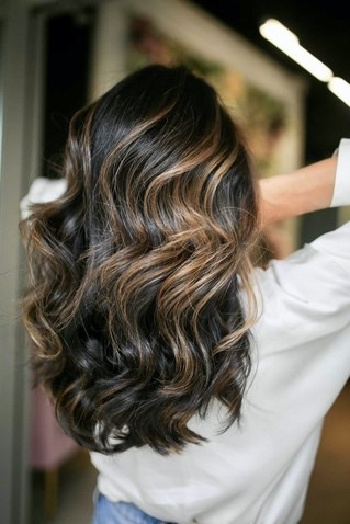 Source: Courtesy of Matrix

Formula:
Mix up Matrix LightMaster Bonder Inside + Matrix 20-Volume Cream Developer.
Process for 20 minutes.
Apply Matrix Bleach Finder. Rinse and shampoo again until there's no more pink.
For the root shadow, apply Matrix SoColor Sync 6N, then tone with Matrix SoColor Sync 9GV + Matrix SoColor Sync 7NV with just a drop of Matrix SoColor Sync 7NA.
About Expert
Discover expert advice from Matrix and the industry's most trusted artists and educators. Whether it's the latest, on-trend techniques or tips that will boost your business, they're here to make sure you reach your full potential!