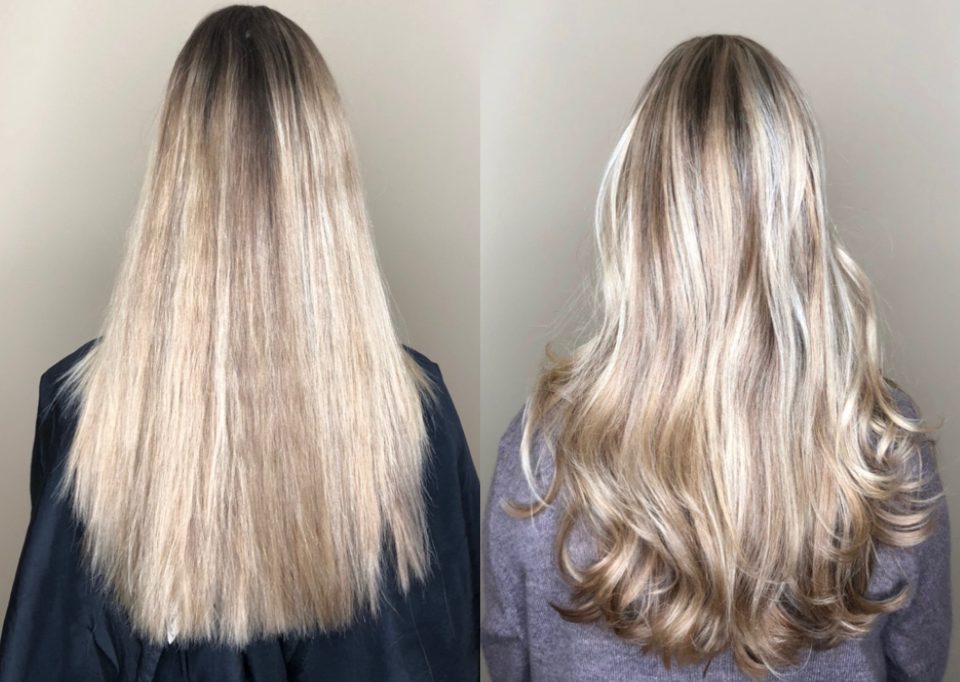 Everyone has metal in their hair. It accumulates inside the hair fiber from environmental factors, erosion inside our pipes an even hard water. This can lead to the salon professional's worst nightmare: When metals in the hair come into contact with oxidants during color, balayage and lightening services, it can result in breakage and unreliable color results.

L'Oréal Professionnel introduces a solution by developing a breakthrough, patented technology to combat this issue. Glicoamine—the only molecule thin enough to penetrate into the hair's deepest fibers—attracts metals and detoxes hair to deliver 100% reliable color, 87% less breakage and is compatible with all color and lightener brands.

After performing over 102 instrumental tests in the labs with L'Oréal Professionnel scientists, conducting over 1000 tests on real clients and partnering with hairdressers to test the regimen under real salon conditions, L'Oréal Professionnel has developed a breakthrough range for pros by pros. Metal Detox detoxes metals from inside the hair fiber and protects hair to achieve a pure color result and provides the hair with vibrancy, shine, softness and nourishment between color services.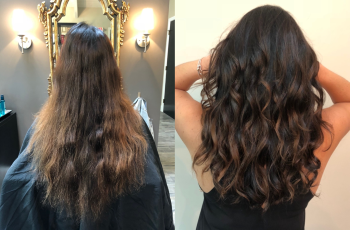 The 3-Step Protocol:
The 3-step professional system is compatible with all hair color and lightener brands to make achieving hair color authority simple at any salon.
Pre-Treatment
Sulfate-Free Shampoo
Conditioner/Mask
Protects the hair fiber from new metal particles coming back. The protocol consists of 3 different conditioner/mask options to choose from depending on client hair type.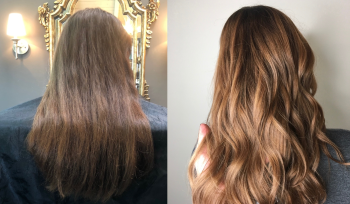 How To Use:
Spray on dry hair, focusing on the lengths. Keep the trigger spray eight inches away from the hair, and let hair air dry while prepping color formulas.
Follow with color, balayage or lightening service. No need to rinse.
Apply evenly on wet hair, lather until a rich foam is created and rinse.
Apply evenly on towel-dried hair after rinsing shampoo.
- For fine or thin hair:
Use the care and leave on for one minute and rinse thoroughly.
-For medium-to-thick hair:
Use the mask and leave on for 1-15 minutes and rinse thoroughly.

-For all hair types:

Apply the care first and rinse thoroughly.
Follow with the mask and rinse thoroughly.
At-Home Maintenance Prescription
Colorists can prescribe their clients the shampoo and mask to protect, maintain and care for their hair post color.
Metal Detox will be available in July for pros to guarantee your color, balayage and lightening services.
Get your Metal Detox here.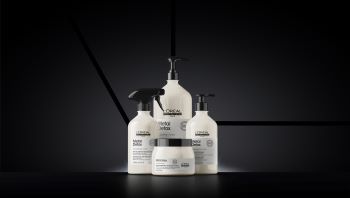 About Expert
L'Oréal Professionnel
Haircolor
Discover expert advice from L'Oréal Professionnel and the industry's most trusted artists and educators. Whether it's the latest, on-trend techniques or tips that will boost your business, they're here to make sure you reach your full potential!