Photography: Courtesy of Redken
With Redken Shades EQ gloss, the color possibilities are endless! And now, Redken is introducing an innovative new shade family to help you create some of today's top trending tones, mushroom brown and beige blonde!
Introducing NEW Shades EQ Matte, Redken's coolest shades with a black to tan background. With this new shade family, you can create natural results with a kiss of cool. This new shade family features 4 new shades inspired by cool, earthy tones. The shades help reduce unwanted warmth while creating natural, cool end results with Shades EQ's signature shine.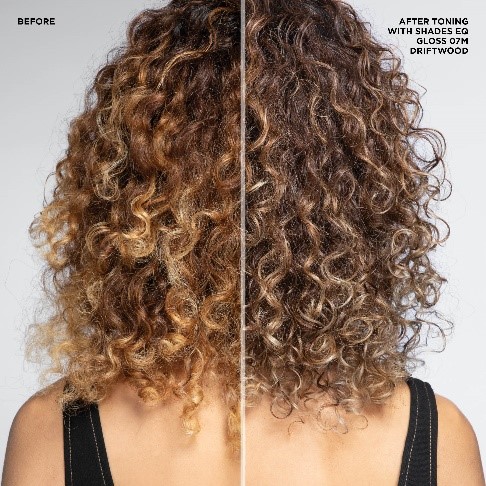 How Can You Use The New SEQ Matte Shades?
On dark bases, Shades EQ Gloss Matte shades help to reduce unwanted warmth while creating natural, cool looks like Mushroom Brown.
On lighter bases, Shades EQ Gloss Matte creates iridescent natural looks like Beige Blonde.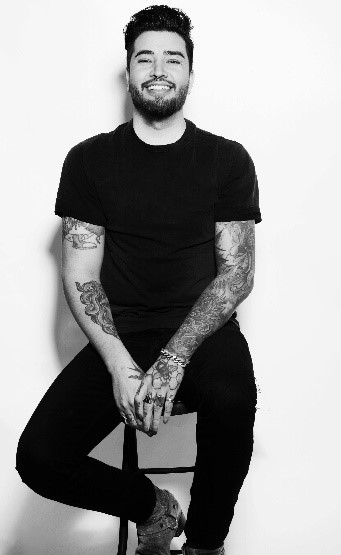 Hear Why Redken's Ambassador Network Loves New SEQ Matte
Redken Brand Ambassador Daniel Mora loves the new shades for creating beautifully toned results. "I love the new SEQ Matte Shades because they provide such a well-balanced tone. It's the perfect shade family for low lighting techniques and adding depth. The shades are also amazing for neutralizing warmth and maintaining the hair's shine."

Redken Brand Ambassador Matt Rez also loves the Shades EQ Matte shades for technique work when creating cool reflects. "I love the Shades EQ Matte family because I can create the perfect root shadow and all over mushroom tone! These shades are great for clients who want a cool reflect without an overly ashy end result. The Matte shades are perfect for corrective color to neutralize red and orange tones in a single step!"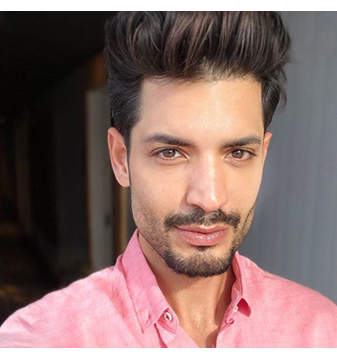 Redken Brand Ambassador Matt Rez also loves the Shades EQ Matte shades for technique work when creating cool reflects. "I love the Shades EQ Matte family because I can create the perfect root shadow and all over mushroom tone! These shades are great for clients who want a cool reflect without an overly ashy end result. The Matte shades are perfect for corrective color to neutralize red and orange tones in a single step!"

Mushroom Brown: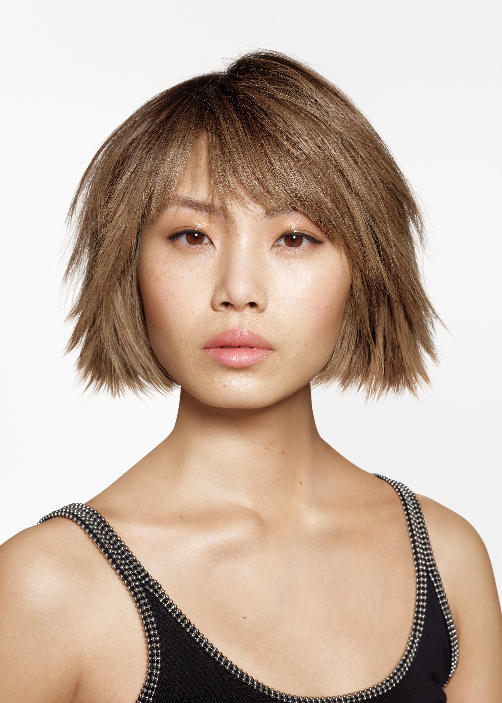 Photography: Courtesy of Redken
STARTING LEVEL
Previously colored with 1" (2 cm) of natural level 4 regrowth
and unwanted warm tones
FORMULA 1 (ZONE 1)
1 oz. (30 ml) Color Gels Lacquers 4GN (4.07) Forest
1 oz. (30 ml) Color Gels Lacquers 6GN (6.07) Moss
2 oz. (60 ml) 20 Volume Pro-oxide Cream Developer
FORMULA 2 (ZONES 2–3)
2 oz. (60 ml) Shades EQ Gloss 07M Driftwood
2 oz. (60 ml) Shades EQ Processing Solution for Precision Application
Beige Blonde: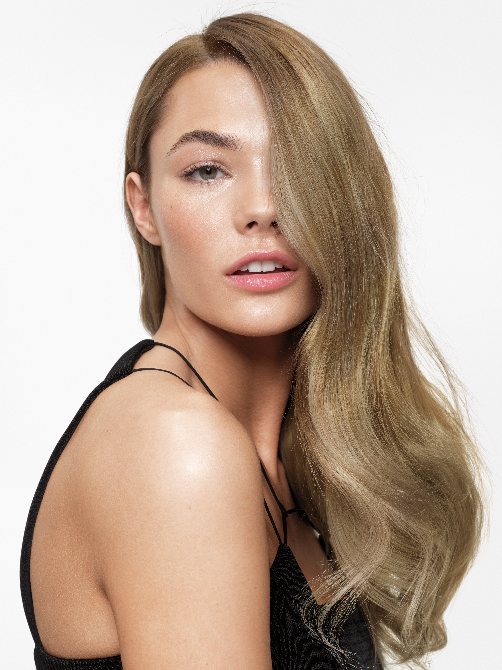 Photography: Courtesy of Redken
STARTING LEVEL 6
HIGHLIGHT FORMULA
1 oz. (30 ml) 20 Volume Pro-oxide Cream Developer
HIGHLIGHT FORMULA 2
15 g Flash Lift Bonder Inside
1 oz. (30 ml) 30 Volume Pro-oxide Cream Developer
BALAYAGE FORMULA
1 oz. (30 ml) 30 Volume Pro-oxide Cream Developer
GLOSS FORMULA
2 oz. (60 ml) Shades EQ Gloss 09M Sand Dunes
2 oz. (60 ml) Shades EQ Processing Solution