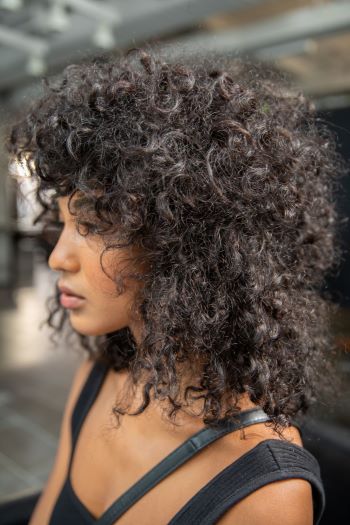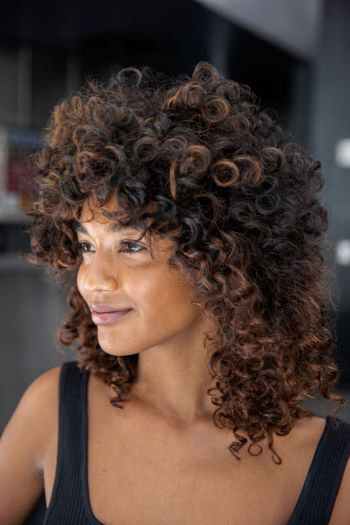 Source: Courtesy of Redken
Redken Consultant, Celebrity Hairstylist, and Educator Vernon Franҫois (@vernonfrancois) let his client Sana's hair express her true spirit by giving her highlights while protecting the integrity and beauty of her curl. Vernon freshened up Sana's cut and painted in lightener, sending Sana back into the world with renewed confidence. Here's how he created Sana's curly highlighted look below.
Lightener Formula:
Lightener Technique:
Using foils, Vernon focused his highlight application around the face.
Utilizing a large weave, he took straight sections around the head, working in places where the curl would catch the most light.

Place hair in foil and paint up to the regrowth.

Process at room temperature for up to 50 minutes.

Rinse and shampoo thoroughly.
Shades EQ Gloss Formula:
1oz. 07NB + 1oz. Clear + 2oz. Shades EQ Processing Solution
Apply globally.

Process for 20 minutes.
Haircare and Styling:
Shampoo and condition with Acidic Bonding Concentrate Shampoo and Conditioner. Then prep damp hair with Acidic Perfecting Concentrate leave-in. Once dry, finish with Oil For All for incredible shine.
About Expert
Discover expert advice from Redken and the industry's most trusted artists and educators. Whether it's the latest, on-trend techniques or tips that will boost your business, they're here to make sure you reach your full potential!