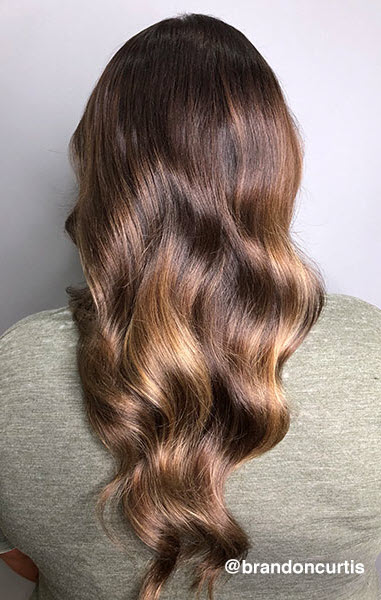 Cool French Brown
by Brandon Curtis
L'Oréal Professionnel Artist Brandon Curtis completely transformed his client from end of summer brass to a cool French brunette with the power of Majirel!
Step 1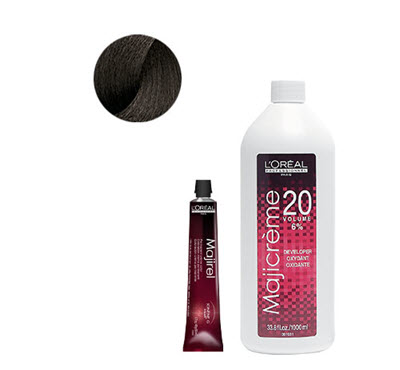 New Growth Application:
Apply
Majirel 5
.1/5B with
20-vol. Majicrème Developer
at the first 3 inches of new growth as a global retouch.

Step 2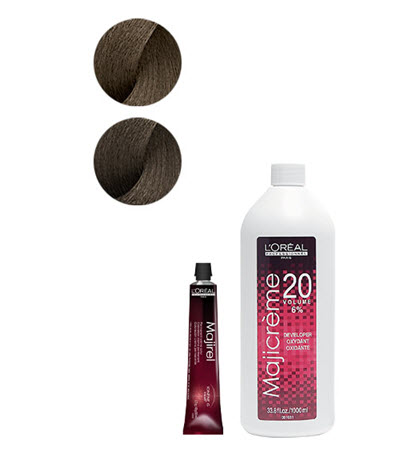 Midlengths and Ends:
Section the hair into 4 quadrants. In each quadrant, take a ½ inch zigzag subsection. Apply ¾
Majirel 6
.1/6B + ¼ 7.1/7B with
20-vol. Majicrème Developer
. Isolate sections with Sweet Mèches. Process for 35 minutes.
Step 3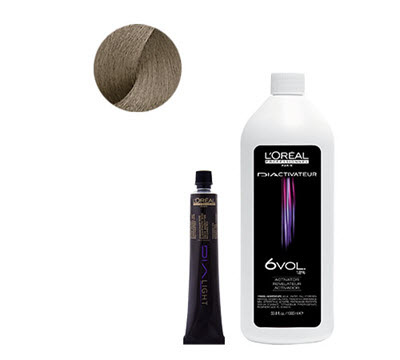 Gloss:
Rinse, shampoo and towel dry the hair thoroughly. Apply gloss globally:
DIA Light 8.1/8B
with
6-vol. DIActivateur Developer
. Process for 5-10 minutes. Rinse, shampoo with
LUO Post-Color Shampoo
and treat with
Serie Expert Powermix Color
.
Photo Credit: Instagram/@brandoncurtis