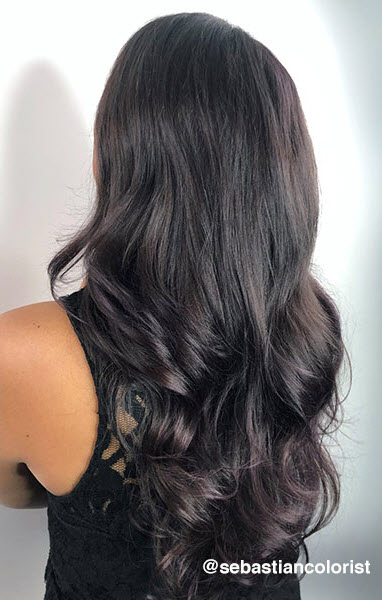 Ash Violet Brunette
by Sebastian Langman-Kirtley
L'Oréal Professionnel Artist Sebastian Langman-Kirtley created this deep, rich violet look using INOA and DIA Light – all ammonia free products for incredible health and shine! Discover his techniques and formulas.

Step 1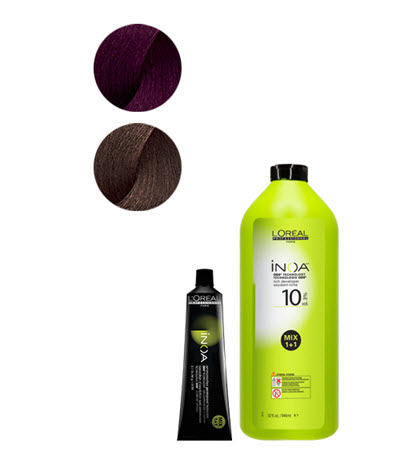 New Growth Application:
Apply 2/3
INOA
5.12/5BV + 1/3 4.20/4VVV with
10-vol. INOA Rich Developer
at the new growth.
Step 2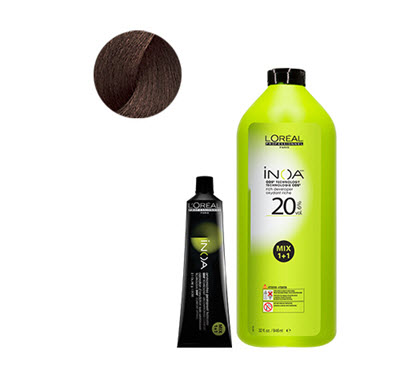 Midlengths and Ends:
Starting at the nape, taking 1 inch diagonal back sections, alternate your new growth formula and
INOA 5
.12/5BV with
20-vol. INOA Rich Developer
through the midlengths and ends. Process for 35 minutes.
Step 3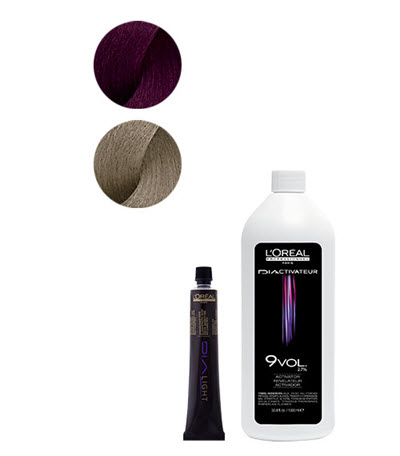 Gloss:
Rinse, shampoo and towel dry the hair thoroughly. Apply gloss formula globally: 2/3
DIA Light 7
.12/7BV + 1/3 DIA Light 4.20/4VVV with
9-vol. DIActivateur Developer
. Process for up to 20 minutes. Rinse, shampoo and condition with
Serie Expert Vitamino A-OX
.
Photo Credit: Instagram/@sebastiancolorist