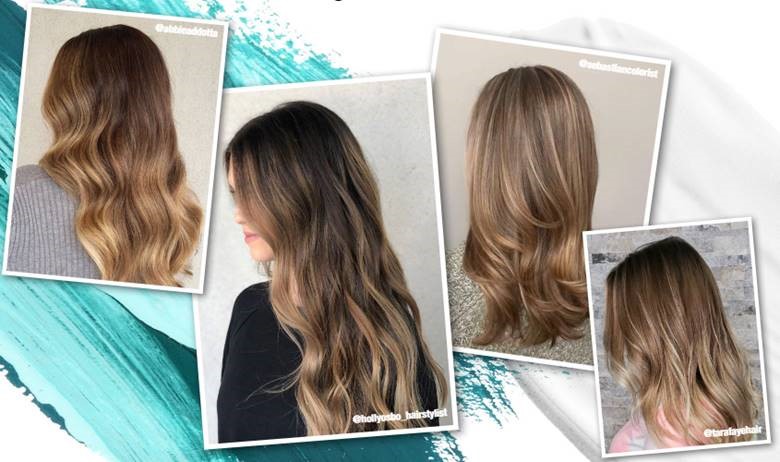 Source: Courtesy of L'Oréal Professionnel


Express services are trending right now as one of the go-tos for quickly (and safely) getting clients in and out of your chair while generating some much needed revenue. And one express service that can make you more money without added time is the Baby Balayage Express Service by L'Oréal Professionnel.
According to Baby Balayage expert and L'Oréal Professionnel Artist Jackie Epperson (@jackieepp), this one added step results in more incremental revenue. Performing just three Baby Balayage services per week at $50 per service can yield up to eight thousand dollars in just one year. "I charge one third of the price of my full balayage. This allows my clients to get quick touch ups in-between full balayage services without breaking the bank," says Epperson. "I have had hundreds of clients coming in since I reopened my salon, and while I want to give them everything they want and are asking for, I just don't have the time. With a Baby Balayage, I can offer them something special while keeping them in their single process booking time."
Plus, it's perfect for the client who just needs a touch-up or wants to change up their look but doesn't have the time or gray coverage clients who also want a touch of highlights. It's also a great way to introduce new clients to balayage without an extreme financial commitment. "Being able to give my clients this extra add-on service without adding any extra time to my book is a win-win," says Epperson.
Source: Courtesy of Erin Mohr (@erinontheupandup)
To master the Baby Balayage technique, check out Epperson's step-by-step guide below.
STEP 1: COVER
During a routine single process, choose desired Majirel shade, mix with 20-volume Majirel Majicrème developer, apply at the regrowth and process for 35 minutes.
PRO TIP: When working with lighter bases, if looking for more of a blend, leave the hairline out of the permanent color application and just use the lightener to blend. This allows for a softer blend when the client pulls their hair back in a ponytail.
STEP 2: SECTION
During the last 15 minutes of permanent color processing, take 4-¼ inch sections at the face-frame and 4-¼ inch sections down the part-line.
STEP 3: LIGHTEN
Mix Multi-Techniques 8 Bonder Inside with 20-volume Majirel Majicrème Developer. Balayage the eight pieces with the lightener formula either at the shampoo bowl or at the chair. Cover each section with plastic to secure.
STEP 4: TONE
Choose desired DIA Light shade and mix with 20-volume Majirel Majicrème Developer. Apply globally and let process for 2-20 minutes. Watch the color process and rinse once desired shade is achieved.
PRO TIP: For a neutralized, iridescent finish, use DIA Light Milkshakes. My new favorite Milkshake shades are the 10.01/10NB and the 10.02/10NV. The tones are beautiful and look amazing on all of my level 10 clients.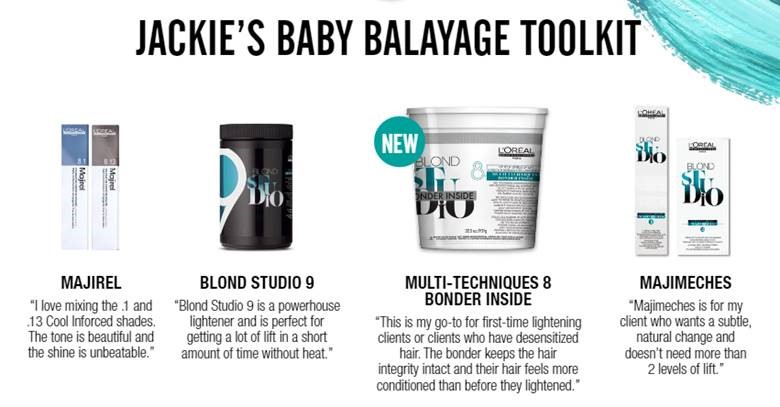 Source: Courtesy of L'Oréal Professionnel