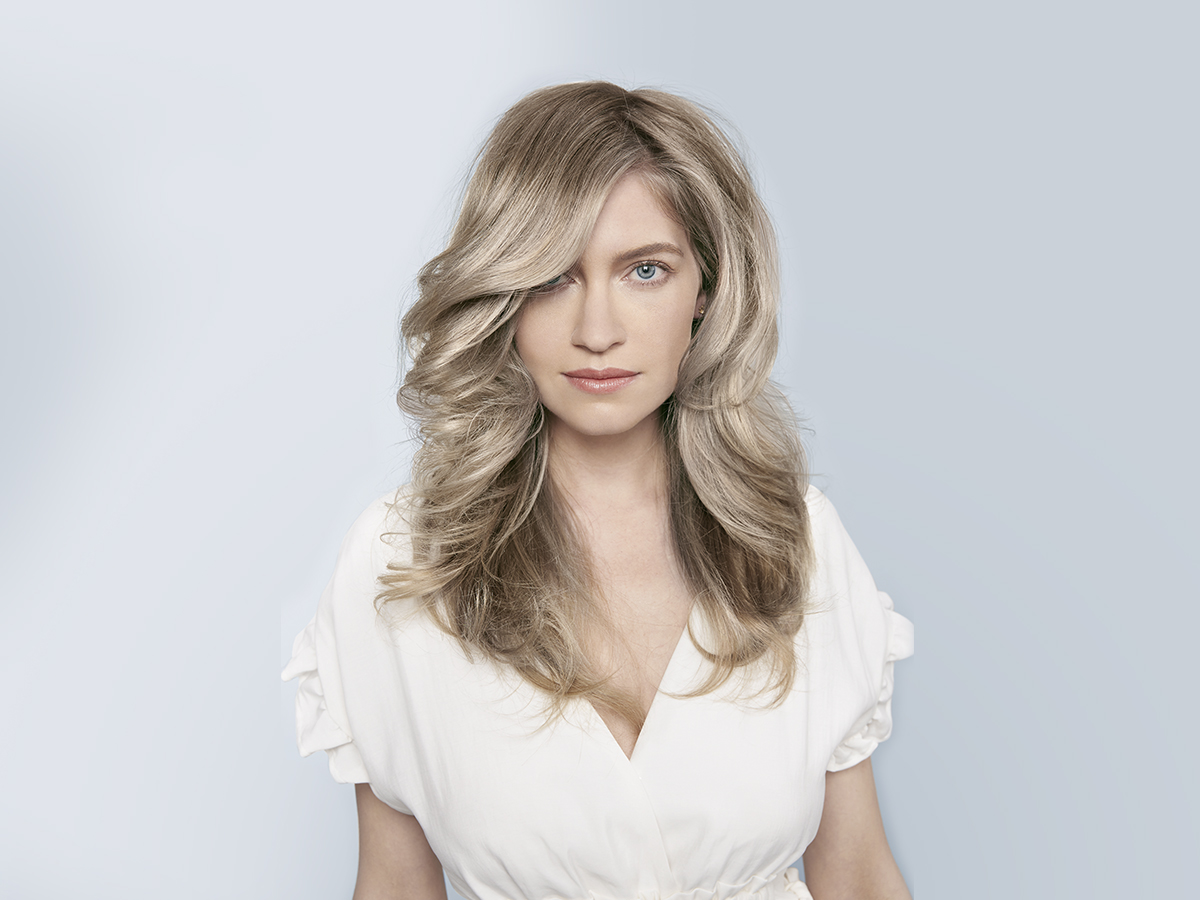 The
GLOW
Lights technique allows you to neutralize & add shine without adding unwanted depth. Glow Lights is a customizable service for your existing Balayage and highlight clients to neutralize and tone while adding dimension. Majirel GLOW offers prismatic shine and finishes that don't add too much depth to your blondes. You can take this look to the next level by mixing your formulations with new Majirel GLOW Clear or any Majirel Shade.
CLIENT
: Existing Balayage or Highlight Client
TECHNIQUE
: Balayage, Foil highlights or lowlights on select pieces
RESULT
: Tripled dimension, neutralization, prismatic shine
Want to purchase Majirel GLOW?
Shop Now
Learn more about the Majirel GLOW collection:
Discover GLOW
Want more GLOW Services?
GLOW
GLOW Refresh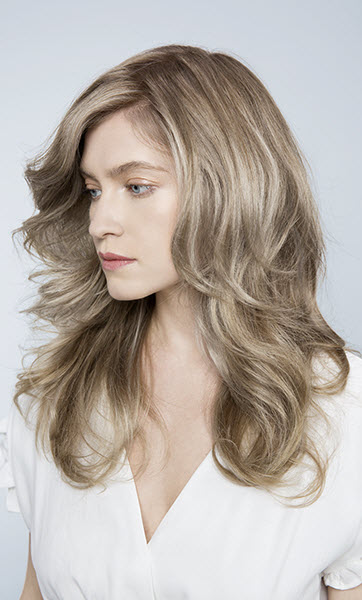 GLOW LIGHTS
BY MIN KIM
Min Kim @minkimcolorist transformed this natural level 7 model with pre-existing highlights using Majirel GLOW and the new GLOW Lights service.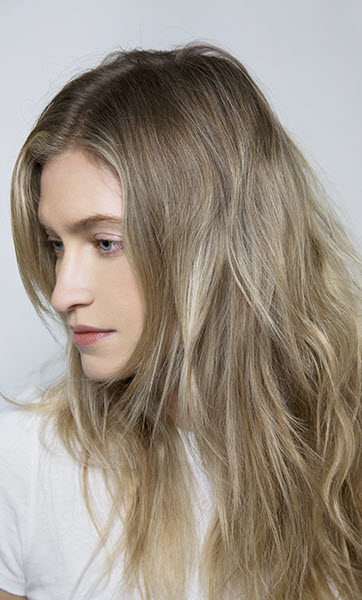 1. SECTION
PREP
Establish a profile parting, then an ear to ear parting to create 4 total sections.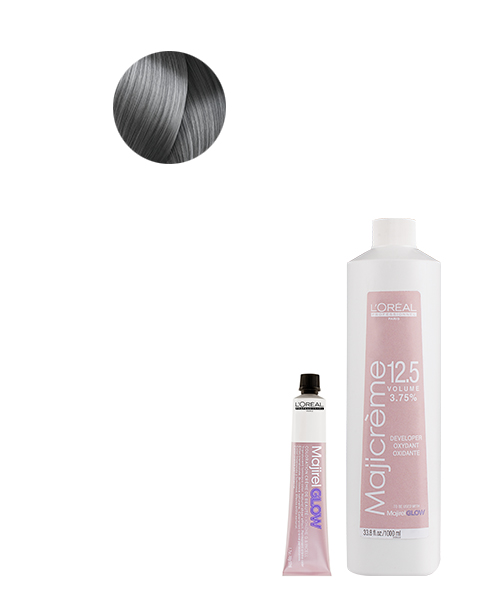 2. REGROWTH
FORMULA & APPLICATION
Formula 1:
Majirel GLOW L.11/BB
+ 12.5-vol.
Majicréme Developer
Apply as a global application at the regrowth area.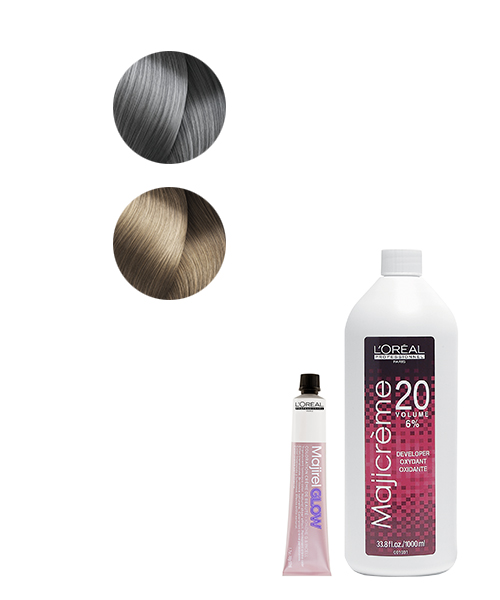 3. FORMULATE & SECTION
PREP
Formula 2:
Majirel GLOW L.11/BB
+
20-vol. Majicrème Developer
Formula 3:
Majirel GLOW L.13/BG
+
20-vol. Majicrème Developer
Comb and section the hair from ear to ear. Subdivide the hair in the back, by the occipital bone.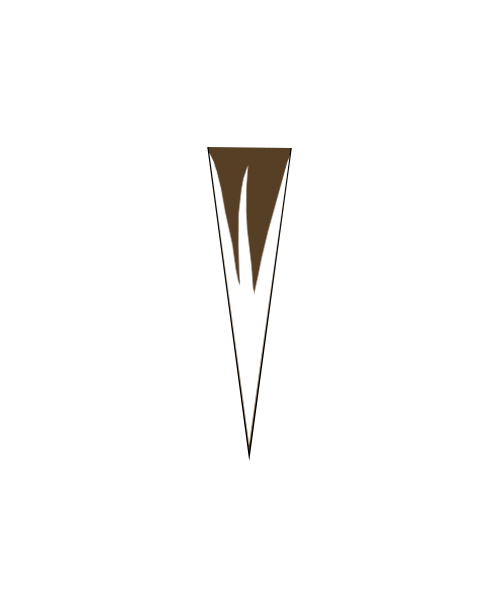 4. GLOW Lights
BALAYAGE
Begin to Balayage using the 3-point technique. Start at the lowest part of the back section. Paint triple-point sections all over the head until you reach the crown, alternating between Formulas 2 & 3. For the ends, use a board for better control and saturation. Continue the same application to the sides, alternating Formulas 2 and 3. Process for 35 minutes.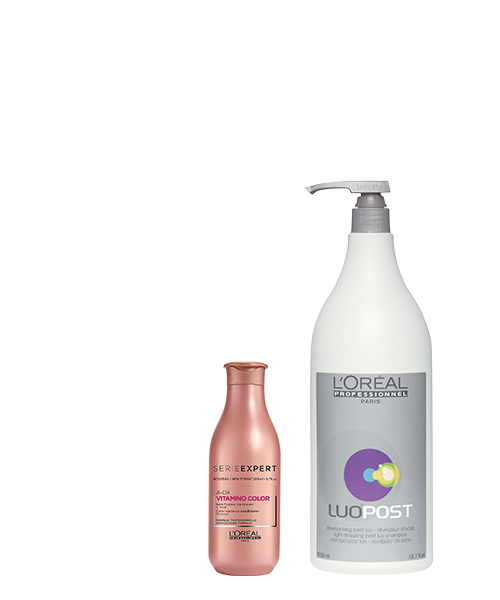 5. RINSE & TREAT
FINISH
Wet, emulsify, rinse and shampoo once with
L'Oréal Professionnel LUO Post Shampoo
. Condition and preserve color radiance with
Serie Expert Vitamino A-OX conditioner
.