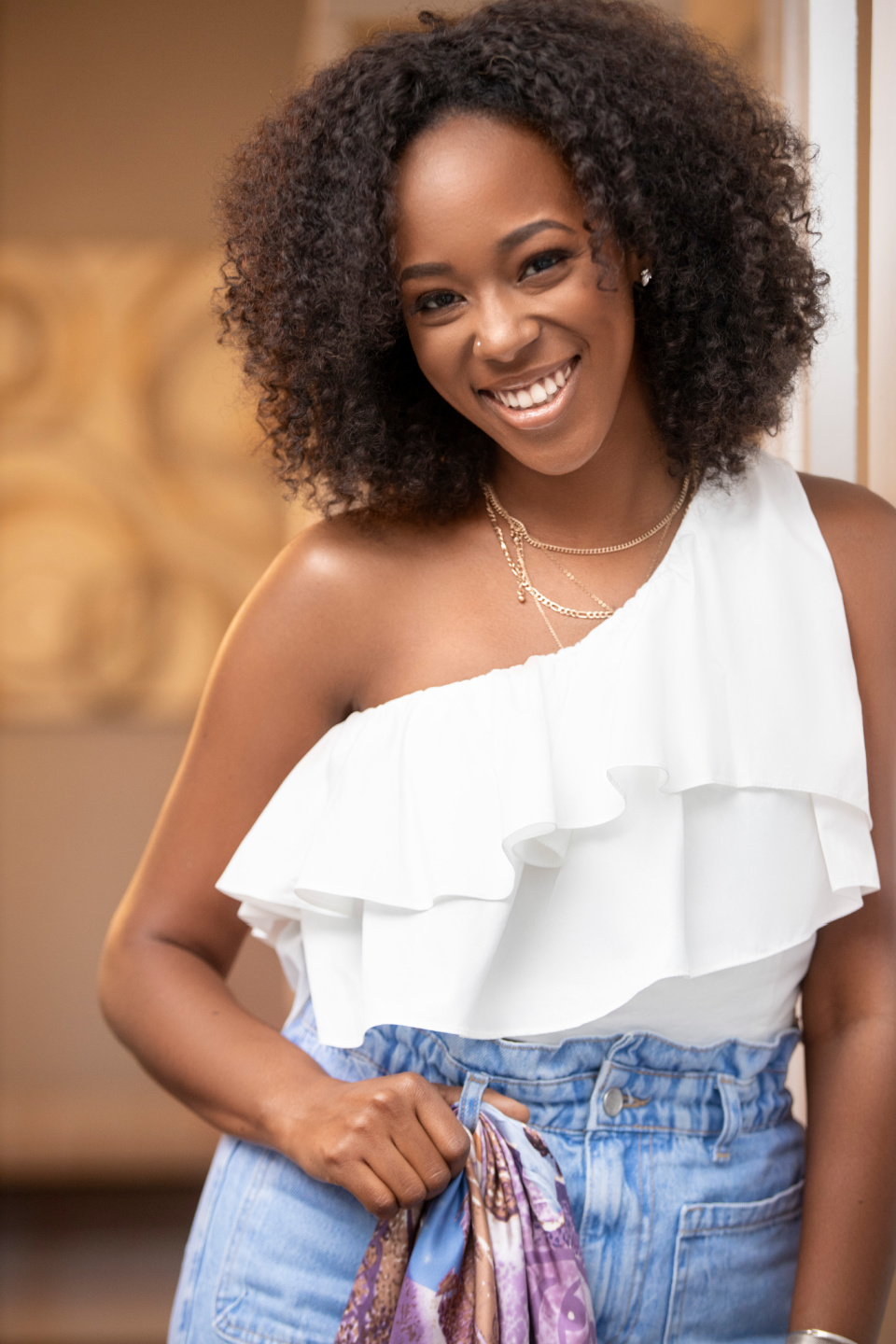 Source: Courtesy of Yene Damtew
Thanks to the flawless bouncy curls Yene Damtew created for Michelle Obama's 2021 inauguration look, the word "laid" shot to the top of Twitter's trending list, with Obama's look quickly becoming a viral sensation. But the celebrity stylist and salon owner has long been making waves for her coiffure skills on Hollywood and political elites throughout her 15 plus years of experience behind and beyond the chair. Delivering high fashion and classical hairdressing for magazine covers, editorial shoots, commercial campaigns and as the former First Lady's lead stylist, Yene has made a name for herself as a go-to standard of fashion-forward hairdressing.
Yene has also firmly established herself as a respected salon business coach and hair educator. As an agent of change within the beauty community, Yene believes in inspiring stylists and salons that investing in themselves is their greatest asset, and empowering creatives to first serve themselves so that they can wholly and successfully serve others. In her immersive education program called The Academy by Yene Damtew where she lays down the fundamentals for building a six-figure business both in and out of the salon, Yene teaches a class called "The Soul of the 6-Figure Stylist" which focuses solely on the individual behind the chair and who there are at their core. "I experienced a significant shift in my career when I recognized the work I needed to do on myself to show up fully for my clients. When I let go of my ego and focused on cultivating my expertise, my career and income started to thrive," she says. "Everyday, we as stylists give ourselves to each client that sits in our chair, and if we are empty, your work and success will only be a fraction of your full potential."

Here, Yene shares her insights and advice for better business building and career pathing.

You've become an expert at business-building in the beauty space. How did that evolution take shape?
Throughout my career, I've noticed that many stylists are super talented and very successful, but often struggle with understanding how to scale their business. A few years ago, it became clear that the type of business structure I created for myself didn't come naturally to everyone else. Wanting to see everyone thrive, I began sharing my process with my colleagues in the industry. Service providers in the industry must remember that we aren't just stylists. We are business owners, even if we are working for someone else. Eager to share my knowledge and best practices, I launched The Academy in 2019 to teach industry professionals how to leverage their talent to become thriving and lucrative entrepreneurs.

Having recently opened a brand new salon, what should stylists who are trying to open a new salon/studio/suite for the first time or trying to re-open during this pandemic keep in mind?
The key to having a sustainable business is understanding your finances and having a realistic understanding of your capacity to manage everything. Make a budget, write a plan and then work the plan. Remember that opening a salon requires hard work, being the boss requires patience and servicing guests requires humility.
The pre-pandemic bookkeeping habits and business processes that I created were critical to me stabilizing my business and expanding it during a global pandemic. At the start of the pandemic, I had four months of monthly overhead in savings, which allowed me to pay my necessary bills when the salon was forced to close temporarily. I used those down months to perfect my team's work, and together, we focused on continued education. We held weekly team Zoom calls to keep everyone motivated and help them come up with creative ways to generate income. Finally, whenwe decided to re-open the salon, we came together on what processes and procedures we would implement to protect ourselves and our clients. Open and honest communication with my team has been instrumental to our salon's success.
Any words of advice for stylists on future-proofing their business?
2020 taught us the art of flexibility and the power of the pivot. You cannot put all your eggs in one basket. Stylists must have multiple streams of income that aren't solely based on the services they can provide, but also the knowledge they can share with others. We must think of the "what if" moments to ensure we have enough savings to sustain us through difficult times which are inevitable.

What was the moment where you first felt successful as a stylist?
In 2017 I had the pleasure of opening my first salon, Aesthetics, in Arlington, VA. Of all the moments that I have been proud of in my career, creating a safe space for women to come together and build community is what I am most proud of. The salon has granted me the honor of meeting so many incredible women. Exchanging energy with them and helping them tell their story through their sacred crowns is an indescribable feeling.

Did you have any mentors to help provide guidance or support throughout your career?
I have had many mentors along the way. My very first mentor who introduced me to salon life was Eve from Meedo Hair Salon. She pushed me to think big about what a career in the hair industry could look like and not to limit myself. Then came Johnny Wright. Johnny exposed me to a side of the industry that I never knew existed and showed me that your opportunities are endless when you put in hard work.

You've created a career working behind the chair in the salon while also tending to a private high-profile clientele. What is your advice for stylists wanting to take a similar path?
First, learn how to master your calendar. Organization and time management are critical. Secondly, ask for help. There is a team of amazing women behind me that help keep me together. You have to learn how to build beauty and business ecosystems around you to support you when you are wearing multiple hats. Finally, be consistent. The way you show up for high-profile clients must be the same way you show up for every client you work with. Giving preferential treatment will never work.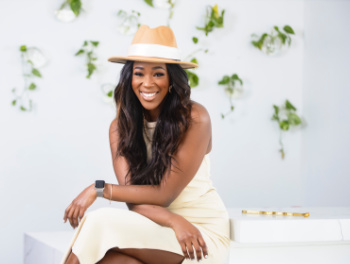 Source: Courtesy of Yene Damtew
About Expert
Maureen is a veteran beauty and style editor having worked at AmericanSalon, Woman's Day, People StyleWatch and Teen Vogue, and a contributor for CR Fashion Book, Well + Good, Elite Daily and Glam. You can find her reporting on the latest trends from backstage at New York Fashion Week, interviewing celebrities and beauty industry heavyweights, and fashion styling for editorial photo shoots. The self-professed product junkie, super foodie and wannabe hand model is obsessed with rose gold jewelry, the NYC Flower Market and planning her next big getaway.