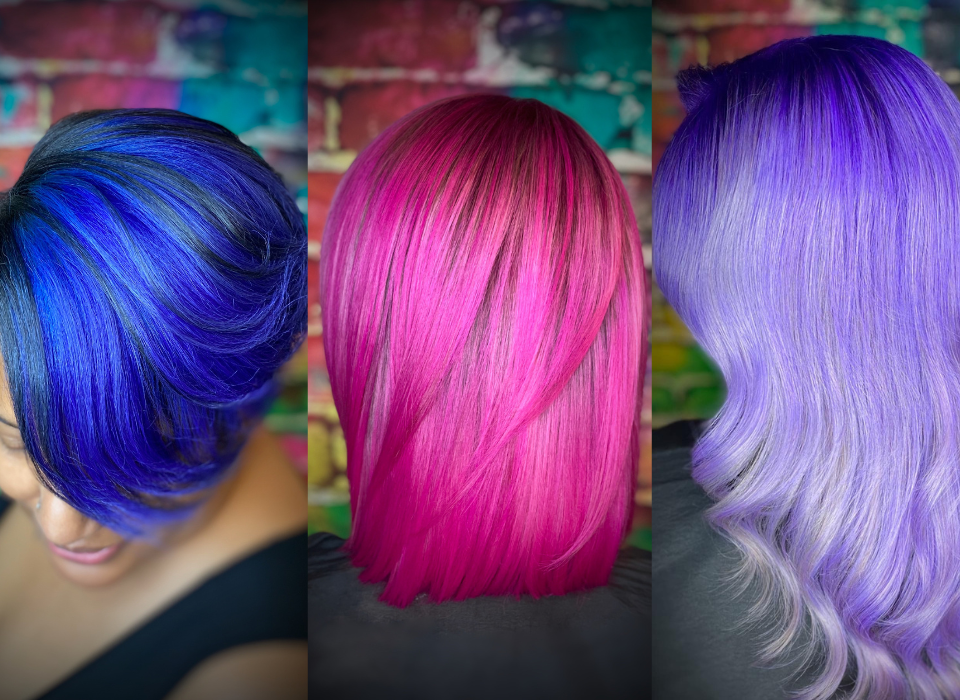 #ItTakesAPro Team Artist Tim "Bo" Mack (@timboplease) began his career after attending beauty school in 2001, focusing mainly on men's grooming. But he soon found himself gravitating towards women's haircuts, coloring, and styling, as he saw it offer a more lucrative future.
From then on, Tim "Bo" Mack's career has been full of excitement as he took risks that ultimately gained him the success he has today. His talent and strong work ethic were no match for the setbacks that he faced as he not only learned from those challenges, but also saw them as an opportunity to grow in his career and skill. And as of 2005, Tim "Bo" Mack manages his own studio suite in Corpus Christi, Texas.
Here, learn a little bit more about Tim "Bo's" inspirational success, as well as the challenges he overcame to get there.
"I have always wanted to do hair ever since I was a little kid. I grew up during a time where you started your career by working in the garage, practicing on friends and family in the neighborhood. Then, when I graduated from high school in 2001, I went straight into beauty school, because I always knew it was something I wanted to do."
Did you experience a key moment in your journey as a hairstylist to get you where you are today?
"At one point in my career, I wanted to go and audition to join a design team, but because I was just starting out, I didn't have a lot of flexible income to go. Then, someone gave me some great advice which was to invest in yourself. So, I literally wiped out my savings account just to go to this audition. And it was scary because I knew that I was there with no money so this had to work. I was so terrified because if it didn't work, I just blew all my money. But I had to take this risk and turn it into an opportunity, and everything worked out."
Why did you gravitate towards color?
"Growing up in the business, I was first a cutter, starting off with men's haircuts. I then gravitated into women's hair cutting and styling. I knew that I wanted to start making changes in a lot of the looks that I was doing. And the easiest way to do that was to do that was with color. Coloring was the easiest way to alter the way the hair looks visually. But when I found out how much more money you can make by taking just your average haircut and elevating it with something like coloring and highlights, I was like 'Wow, I really need to focus more on this.' So that's when I started to focus more on skillset and technique to become a stronger colorist."
Tell us about your decision to open a salon suite.
"I didn't originally choose to open a salon suite. I was actually fired, because of artistic differences and things like that in the industry. It was terrifying because I didn't know what I was going to do, or how I was going to support my family.
So, I took out my old dusty resume and headed to the mall to hand it out because I knew it would be busy there. But as I was in the parking lot at the mall, I looked over my shoulder and saw a giant sign that said, 'Salons By JC', so I began questioning, like 'is this a new place and what is all this about'?
I knew I could go into the mall at any time, so I decided to check out the billboard ad first and see if it was a new place and needed a new stylist. Then, when I walked inside, they introduced me to a whole new world of possibilities, which was essentially being a salon owner, but on a smaller scale. This ended up being exactly what I was looking for because I initially had no idea how to run a business or salon, so starting off on a smaller scale was perfect for me. And from then on, the rest is history."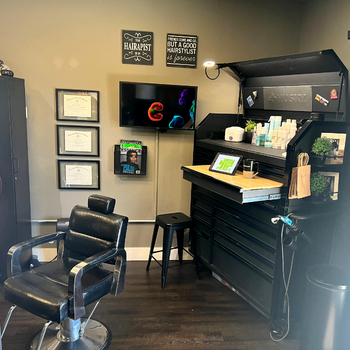 How has working in a suite changed your career?
"From my experience working in the salon versus working in a suite environment, I feel like I finally have control of my destiny as well as my schedule. By becoming a suite owner, I now have flexibility to do more advanced education, teaching, as well as networking opportunities.
When working in a salon, you're controlled by the owner's schedule, such as when you come in and how long you must stay in. I didn't have that flexibility. When I went into business for myself, and I was able to dictate my own schedule to accommodate things like advanced education and networking."
What do you wish you knew before that you know now?
"I do this now, but it's something I which I had known while starting out, and it's to celebrate every opportunity. Celebrate not only the good ones, but also the bad ones. Everyone's excited when they accomplish something, but very few people celebrate the not so good. It's important to recognize that there are opportunities for you to learn and grow with the not-so-good things.
Looking back at some of the downsides in my past, I didn't try to truly learn from those lessons until later. So now reflecting on my career, I see more clearly that those things happened for a reason, which was to prepare me for future opportunities. I know some situations can seem like a bad circumstance—like when I got fired—but looking back, so many of my opportunities and accomplishments happened because of that. At the end of the day, not everything has to be truly bad for you to learn, so make sure to celebrate all your experiences."
Do you have a mentor or someone you look up to?
"A person that I've always looked up to, and still do, has been my grandmother. She's no longer in the land of the living, but everything I do, everyone that I talk to, how I introduce myself, when I'm talking with a guest or anything like that, I always ask myself the question, 'Am I making her proud?' If I'm making her proud, then I'll do it and I'll say it. If it's something that's going to make her feel ashamed of me or make her feel bad, that's something that I always veer away from.
I also look up to my daughter, even though she is not in the industry. Something she told me a long time ago was, 'Daddy, can you make me a mermaid tail?', and I was like, 'Kaylee, what makes you think that I know how to make a mermaid tail', and she replied, 'But Daddy, you can do anything'. She's one of the people that I always look up to because she has no fear. She's not scared of anything. She goes for it no matter what, even if she's not going to do well. She'll still go for it. And I wish that I had those types of guts. I wish I had that."
How do you find inspiration?
"I like to people watch, so if I'm somewhere like the airport or the grocery store, I find myself kind of looking around at people. Sometimes the best lessons that you can learn about inspiration can come in silent observation. Someone once asked me in an interview, 'what is something that you feel is a really cool trend that people should not take for granted', and I said, 'The power of a ponytail', so if you are running late or running behind and you just need a quick little look, then toss up a pony, pull a few pieces out, drop a few pieces around in the front and everyone's going to swear that you have the best hairdo in the entire room. It just dresses up anything.
Any predictions for 2023 hair trends?
"When it comes to trends, I think we're going to have something like a #ThrowbackThursday, but in this case it's a #ThrowbackDecade. We're going to be seeing a lot of cool stuff, starting from the 90's, and even 70's or 80's. And it's going to all have a modern twist on it."
Do you have any future goals in your career to check off?
"I want to be a salon coach. I want to take all the experiences that I've had, including the good and bad ones, and produce them into learning experiences or learning testimonies that can be shared with other stylists. Instead of taking 50 to 60 steps, like I did, I want them to be able to do all this in just one or two."
What words of advice do you have for your fellow beauty professionals?
"Remember in this industry, we're always going to be a student and never stop being a student. You can learn something from everybody. I'm learning something from someone every day. There's an old saying, 'If you did not learn something new today, you have wasted it', so if you should never stop being a student. Always be open minded and receive all the information. You can learn something from everybody."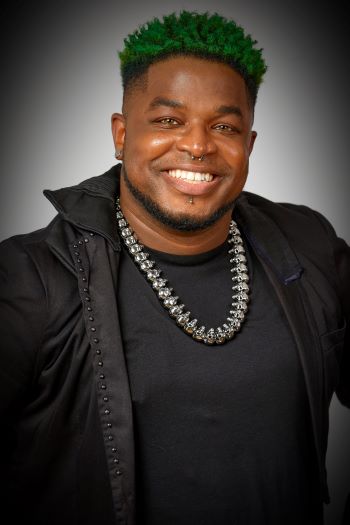 up next
SalonCentric Uplifts Black Beauty Excellence This New York Fashion Week SS 2024
SalonCentric Uplifts Black Beauty Excellence This New York Fashion Week SS 2024
Written by 
Sarah Dawson
Sep 18, 2023
Read time 5 min