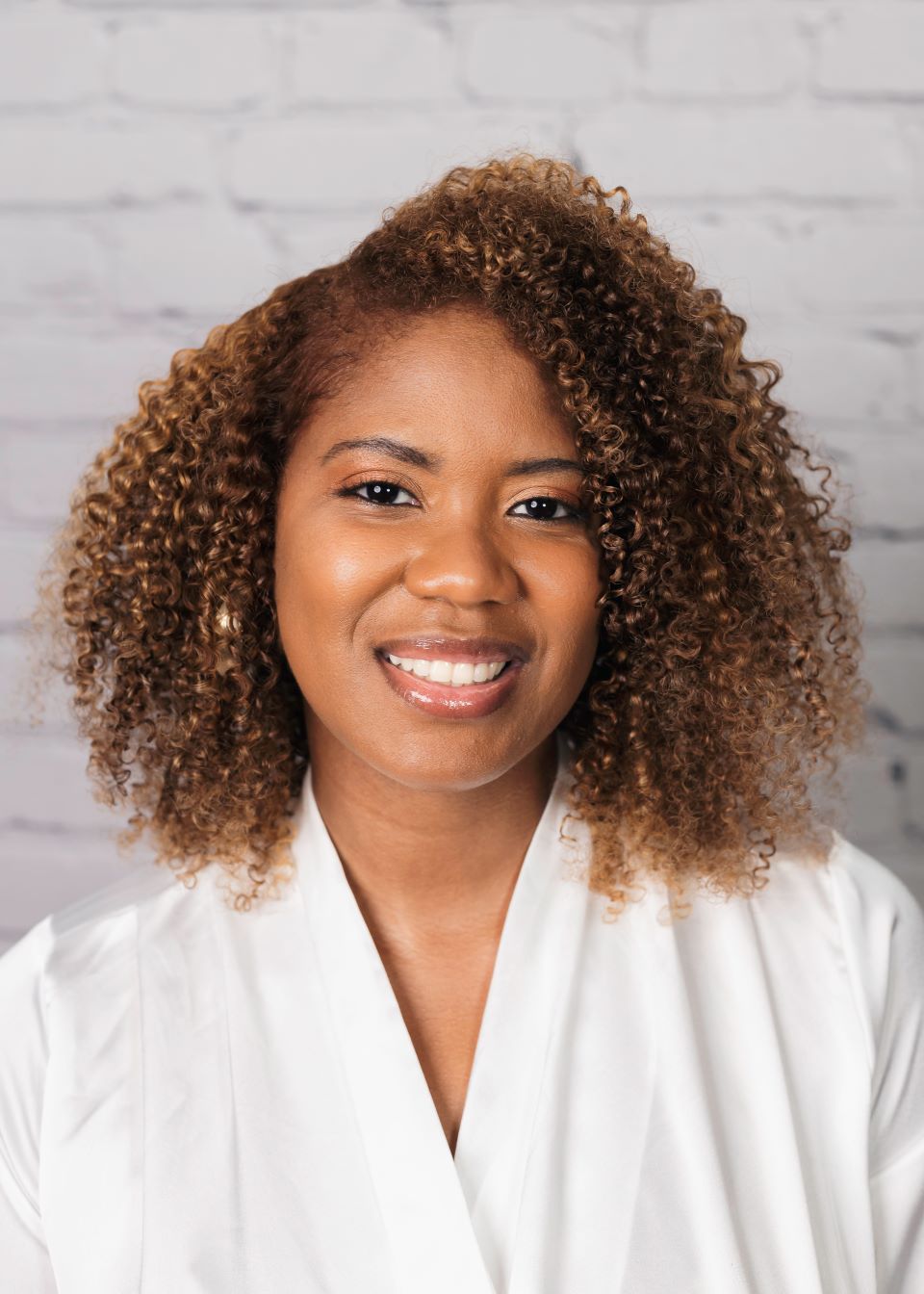 Source: Courtesy of Matrix
It's the hair color event of the summer! Get ready for Matrix National Balayage Week, seven jam-packed days of education and activities celebrating the hottest lightening techniques to build your blonding business. Starting Monday, August 16th through Sunday, August 22nd, check out tons of trends and techniques for everything you need to raise your balayage game and feed your creativity.
As part of the fun, Matrix is launching the SoColor Sync Acidic Toners Opals Palette. Elevate your blondes with these four, long-lasting, pre-bonded tones. These toners go beyond neutralization, infusing your blondes with an iridescent glow. Choose 10PA for a pearled ash finish, 10PV for a pearl tone with a hint of violet, 10PR for a rose gold effect and 10PG for pearly warmth. These formulas are so simple to use. And they're formulated with an exclusive bond-protecting concentrate, along with 100 percent oxidative dyes. Get ready for high shine and ultra-conditioning.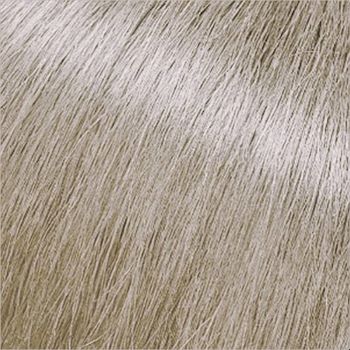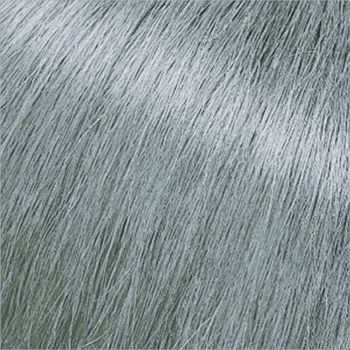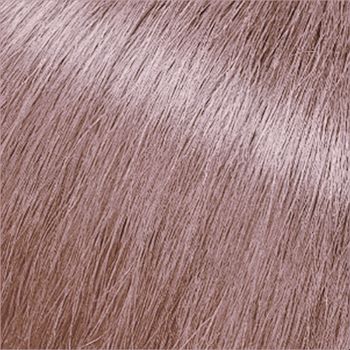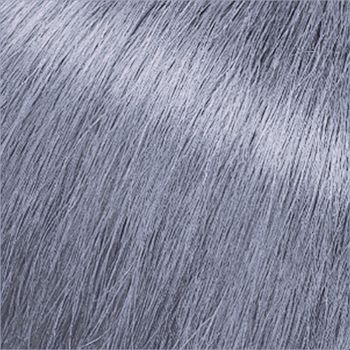 Source: Courtesy of Matrix
So if you're ready to help your clients rock their dream blonde hues with the new SoColor Sync Acidic Toners Opals, check out a luminous blonde how-to from Matrix Brand Ambassador Sharon Spellman and see how she uses Matrix's fully pre-bonded protecting blonding system from start to finish. Then, follow along with Matrix Artistic Directors Michelle O'Connor and Pati Rodriguez for their lightening how-tos on darker bases.
HIGH IMPACT FOILS BY MATRIX BRAND AMBASSADOR SHARON SPELLMAN (@sharon.simplyinsane)
Here, Sharon creates whisper-thin, foil sections to achieve that "Scandinavian baby" result. Contrasting shadow roots keep the color looking natural, while the face-framing "money piece" delivers a fresh and on-trend accent.
Step 1: Assess face shape, determining optimum placement to enhance facial features. In this case, the client Hallie prefers a center part, so Sharon sections the hair from the part at the apex down to the ear, creating two subsections in the front and one large section in back.
Step 2: Highlight Formula: Matrix Light Master Bonder Inside + 20-Volume developer. Apply lightener to super fine, diagonal forward weave sections throughout the entire head.
Step 3: To create the "money piece" in front, apply lightener to three, back-to-back slice hairline sections.
*Pro Tip: Apply lightener to the hairline sections last because these sections always lift more quickly than the rest of the head.
Step 4: Lift to a clean level 10, then shampoo with Matrix Total Results Unbreak My Blonde Shampoo. The Unbreak My Blonde three-part system—Shampoo, Conditioner and Leave-In Treatment—contains citric acid to revive lightened hair while reinforcing weakened bonds.
Step 5: Apply Matrix Unbreak My Blonde Bleach Finder—a smart cleansing formula that targets and removes all traces of lightener particles to ensure a more beautiful and even blonde result. (If the Bleach Finder suds turn pink, it means that lightener is still present in the hair.) Rinse thoroughly.
Step 6: Root Shadow Formula: 20g Matrix SoColor 7NV + 20g 10-Volume developer. Tap the root shadow formula at the base of each subsection to create a natural shadow and long-lasting blended effect.
Step 7: Toner Formula: SoColor Sync Pre-Bonded Acidic Opal Toners 20g 10PG + 15g 10PV + 5g 10PA + Activator
*Pro Tip: Color Sync Acidic Opal Toners are pre-bonded with exclusive Bond-Protecting Concentrate and pre-blended with 100% oxidative dyes for true-to-tone results on levels 10+. This shade will enhance brightness and cool the overall tone slightly. Apply toner to ends and to all hairline sections for an extra pop of brightness around the face.
Step 8: Process the toner for 20 minutes, then shampoo and condition the hair with Unbreak My Blonde Shampoo and Conditioner.
Step 9: Apply Unbreak My Blonde Reviving Leave-In Treatment to towel-dried hair to provide additional softness and shine.
BALAYAGE FOR CURLS FEATURING TEXTURE EXPERT MICHELLE O'CONNOR (@michelleoconnorbeauty)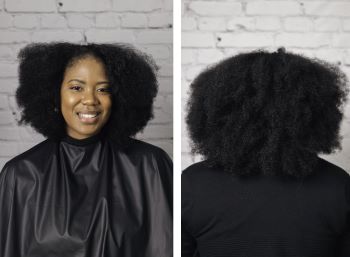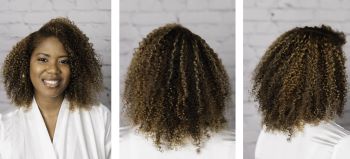 Source: Courtesy of Matrix
A combination of base lift and strategically-placed balayage highlights produces a sparkling, dimensional copper tone on Michelle's curly client.
Step 1: Divide the hair into five sections (rather than quadrants) in order to control the dense curls.
Step 2: Highlight Formula: Matrix Light Master With Bonder Inside + 20-Volume developer. Apply lightener to strategic surface sections, using meche and film instead of foil in order to monitor the progress of lift.
Step 3: Base Formula: Matrix Color Sync Power Cools 8AA + 20-Volume developer. Apply base formula to all remaining hair in order to lighten the overall tone to support the highlights.
Step 4: Process to desired level of lift and rinse thoroughly. Apply Total Results UnBreak My Blonde Bleach Finder to detect any remaining traces of lightener.
Step 5: Toner Formula: Matrix Color Sync ½ Clear + ½ 7MM + 10-Volume developer. Apply toner to all strands to maintain a shadow root effect and to enhance the contrast between the highlights and base color. Process and rinse.
Step 6: Shampoo with Matrix Unbreak My Blonde Shampoo and condition with Total Results Brass Off Conditioner.
SURFACE-PAINTED POPPIN' BALAYAGE BY MATRIX ARTIST PATI RODRIGUEZ (@pati.rodrigz)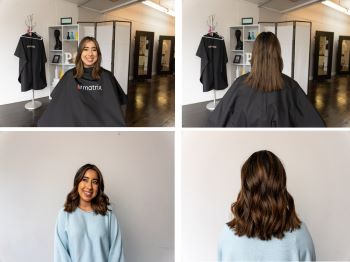 Source: Courtesy of Matrix
Pati safely lightens and brightens her client's existing highlighted hair by refreshing her highlights with fresh balayage using Matrix Light Master Bonder Inside.
Step 1: Begin in the back and work upward, dividing the head with side-to-side zigzag subsections.
Step 2: On each subsection, place balayage film over the previous section and secure with clips. Release the hair above the zigzag and pick out the previously lightened sections of hair, clipping away the rest. Place the previously-lightened hair over the film.
Step 3: Highlight formula: Matrix Light Master BonderInside + 20-Volume and 30-Volume developer. Grasp the highlighted section with thumb and pointer finger. Smooth the hair and maintain tension. Load a balayage paddle with the highlight formula.
Step 4: Using a clean brush, take a bead of lightener and lightly sweep the product along the surface of the mid-lengths and ends where maximum lightness and brightness are desired. Then, gently sweep upward to create a softly blended effect.
Step 5: Place the highlighted section on the clean side of the balayage board and apply more lightener to fully saturate the section.
*Pro Tip: Do not push the lightener product deep into the hair. Instead, sweep it over the hair surface.
Step 6: Continue working upwards in this manner, refreshing the previously-lightened sections throughout the head. Try to keep all sections and tools as clean as possible.
*Pro Tips:
Mix the lightener in small batches and refresh as needed while you work so the hair lightens evenly and consistently.

As work progresses up the head, increase the developer strength for lighter face frame sections.
Step 7: Because this client has plenty of existing highlights around her face, Pati chooses not to re-highlight the top "veil" section. Process 45 minutes or to desired level, then rinse with Total Results UnBreak My Blonde Bleach Finder. If suds turn pink, reapply and shampoo until there is no longer any evidence of pink color.
Step 8: Toner formula: SoColor Sync Sheer Acidic Toner 8A + 10-Volume developer
Towel dry the hair and apply toner. Process 20 minutes.
Step 9: Rinse, shampoo and condition with Total Results UnBreak My Blonde Shampoo and Conditioner. Towel dry, apply Total Results UnBreak My Blonde Reviving Leave-In treatment, comb through for even distribution and blow dry the hair.
About Expert
Discover expert advice from Matrix and the industry's most trusted artists and educators. Whether it's the latest, on-trend techniques or tips that will boost your business, they're here to make sure you reach your full potential!