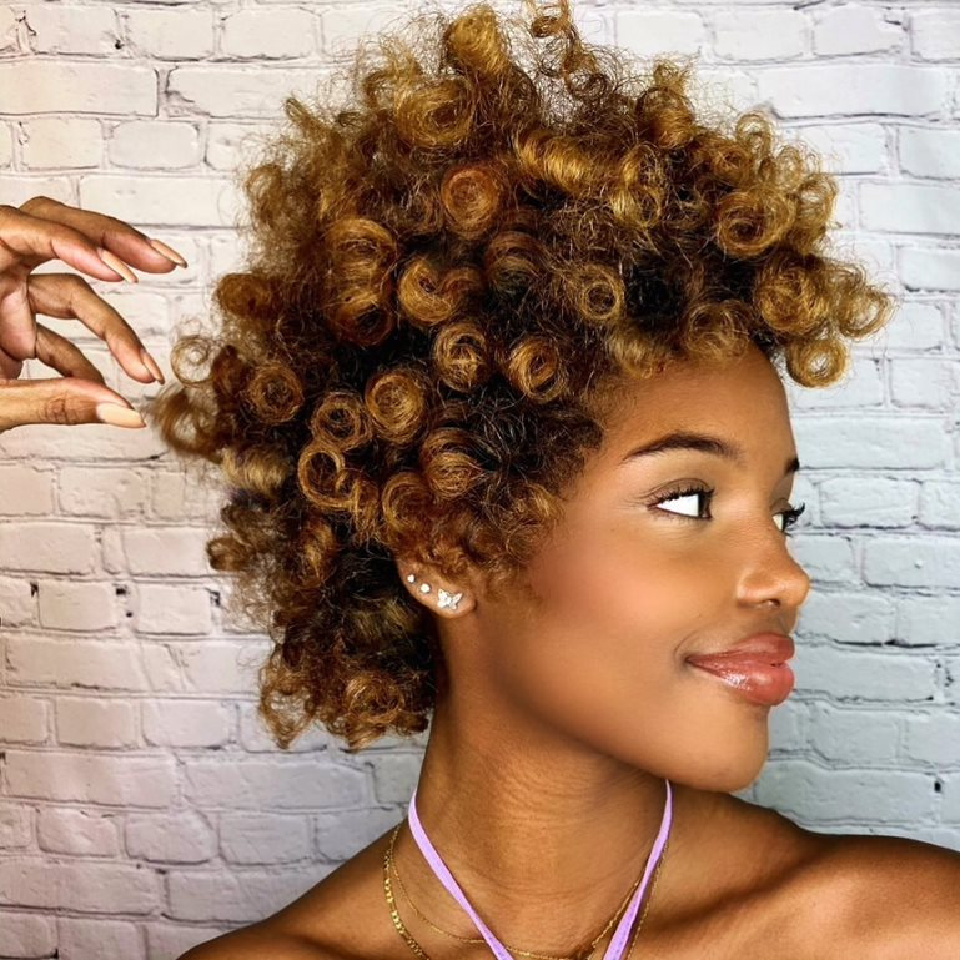 Source: Courtesy of Biolage
Whether your client's texture is loosely waved or tightly coiled, every strand from 1a to 4c has one thing in common: in order to look its absolute best, textured hair needs to be adequately moisturized. "All curly hair suffers from lack of hydration," says Matrix Artistic Director and Texture Expert Michelle O'Connor (
@michelleoconnorbeauty
). "So it's essential to recommend products that speak to the natural dehydration that occurs in curls and replenish from the inside out."
It's also important to understand that when it comes to hydrating curls, it's not a one and done situation, but an ongoing regimen. Moisturizing curls, and maintaining the optimum moisture level, calls for layering products beginning with cleansing and conditioning and continuing throughout the styling process. Think whole regimens rather than individual items when recommending products to your curly girls and guys.

Here, O'Connor's absolute must-haves for keeping curls moisturized, glossy, bouncy, defined and controlled.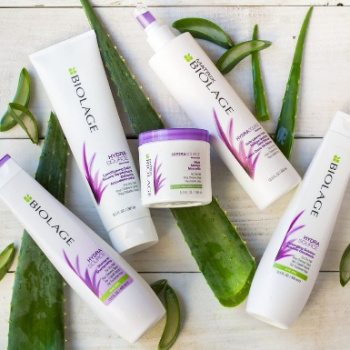 Source: Courtesy of Biolage
1. Moisturizing Shampoo and Conditioner
This first step supports all the rest and is a non-negotiable, according to O'Connor. A highly hydrating, gentle formula like Biolage Ultra HydraSource Shampoo for Very Dry Hair will safely remove debris and build up from delicate curls, without stripping hair's essential natural oils. Then, treating curls with Biolage Ultra HydraSource Conditioner for Very Dry Hair, formulated with aloe leaf juice, cupuacu butter and apricot kernel oil, will optimize moisture balance, control frizz and prevent damage. If your client's curls are fine and is concerned about weighing them down, Biolage HydraSource Shampoo and Conditioner offer lighter-weight moisture.
2. Clarifying Shampoo
Curly clients tend to use lots of styling products, which can lead to a level of build-up that occasionally needs a little extra-cleansing muscle. "So it's good to include a paraben-free clarifying shampoo like Biolage CleanReset in a curly client's arsenal to remove buildup every few weeks," says O'Connor. CleanReset is inspired by the refreshing lemongrass plant, which is one of nature's most effective cleansing ingredients.
3. Deep Conditioning Treatment Masks
Curly hair needs deep moisture on a regular basis, which is why O'Connor instructs her clients to apply a mask like Biolage HydraSource Mask with aloe at least once or twice a week. "Many curly clients don't like to shampoo too frequently, and in these cases they can wet their hair with a spray bottle and apply the mask between shampoos to ensure moisture balance," she says. For even more moisturizing, nourishing and strengthening, O'Connor turns to the collection of Biolage Deep Treatment Pack Hair Masks. Because there are formulas for dry, frizzy, broken, color-treated and chemically damaged hair, she can customize a treatment for every curly client's most immediate need. And because the Deep Treatment Masks offer up to three applications, clients can take the remainder of the product home after their salon service for continued use.
4. Detangler
"Detangling is critical for curly hair," says O'Connor. "A good detangling formula like Biolage HydraSource Detangling Solution will give wet hair slip and allow a comb or fingers to glide through. It's also my top choice for use as a cutting aid."
5. Leave-In Cream
Having a styling product that serves double-duty as a treatment is another excellent option for your curly clients. "My favorite is the Biolage HydraSource Leave-In Cream for dry hair," says O'Connor. "I consider this a must-have for my clients that need a buildable product that also nourishes. Used as a base layer, it's easy to add styling products without weighing hair down."
6. Styling Lotion, Cream, Mousse or Gel/Cream
Every curly client needs a good styling product, and the product should be chosen for each client's hair type. "Thick hair responds well to a cream like Biolage Blow Dry Glotion which also offers heat protection, while a moisturizing mousse like Biolage Hydra Foaming Styler is great for finer hair," says O'Connor. "Finding the right styling combination is often a matter of trial and error since no two heads of curls are exactly alike."
About Expert
Discover expert advice from Biolage and the industry's most trusted artists and educators. Whether it's the latest, on-trend techniques or tips that will boost your business, they're here to make sure you reach your full potential!