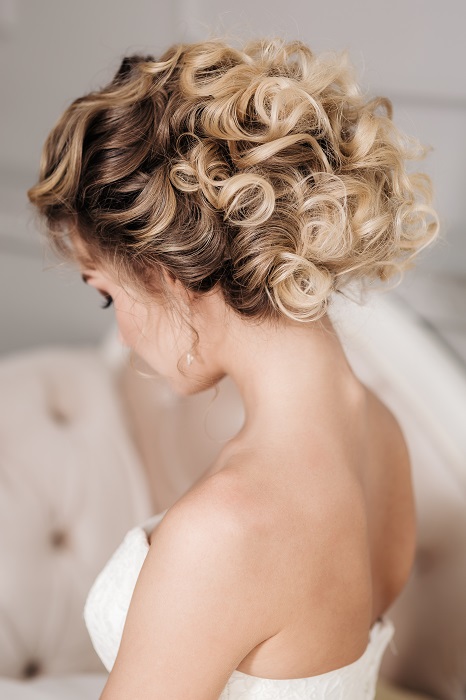 The traditional June bride has some company. Namely, the July, August, September and October brides, the holiday brides and the Valentine's Day brides. In other words, the bridal business is booming. Clients are spending more and more on their nuptials, and they're doing it all year round. So, if you're keen to jump into this lucrative segment of the beauty business, here are some ways to get the word out that you're the salon or stylist of choice for a bride's big day.

Display Your Intentions in the Salon. Nothing starts the bridal hair conversation like images of brides. So, consider posting photos of your bridal work in the salon. Another idea is to share your insights into bridal trends. Each spring at Elements Salon in Brooklyn, owner Robert Santana and his team compile a mood board that depicts their take on the season's trends, based on their research. Displayed in the salon, the mood board lets clients know the staff is wedding-ready.

Maximize Instagram. More and more brides start their wedding hair research here. Post your bridal work and include highly searched hashtags like #weddinghair, #weddinghairstylist, #upstyle, #bridalhair and #updo. Be sure to include essential contact and identifying information in your bio. Wedding artist Renee Marie (@styles_by_reneemarie) includes essential info like Bridal Hairstylist, the fact that she's available for weddings in Florida, New York and North Carolina, her home base of Boca Raton and her website. Plus, her Instagram page is strictly focused on bridal hair and it's consistent—the same style of work, lighting, angles and quality of photography are present throughout.

Network with Local Bridal Vendors. This includes florists, hotels and other venues, jewelers, bridal shops, photographers and videographers. Tag each other's photos on social media and cross-promote on your websites. Just be sure to vet these folks carefully—you want to be confident that the quality of their work and their business standards are as high as yours before you recommend them.

Consider Creating a Website Just for Your Bridal Services. A dedicated site shows you're serious about your bridal work, much more so than a tab on your main salon website. A bride needs to know she can rely on you becausenothing is more frightening than the thought of a hairstylist no-show on a bride's big day! Dedicating an entire website to wedding hair--supported by an Instagram page that's also focused solely on bridal work--signals that you're experienced and reliable.
Photography: Getty Images