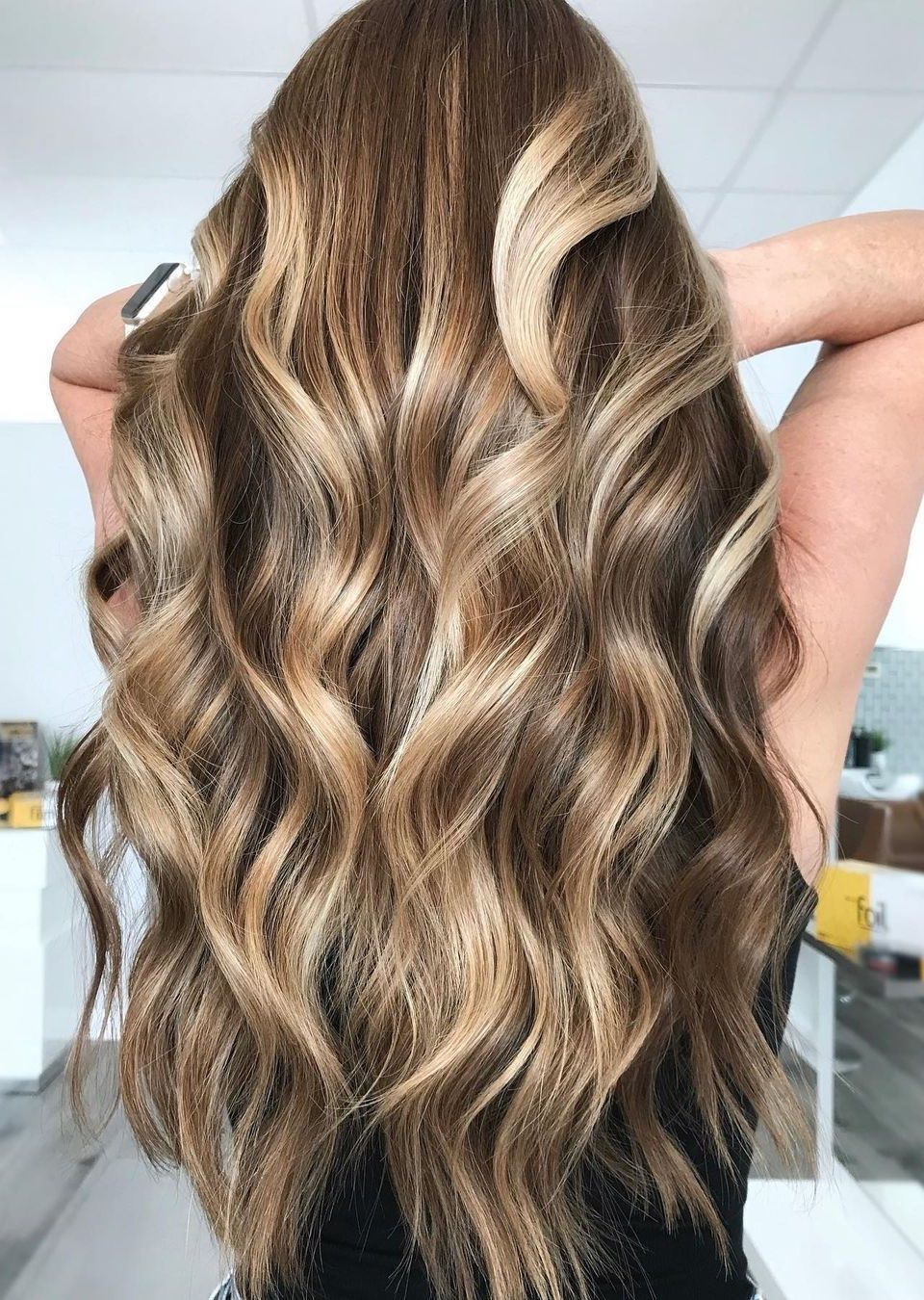 With Shades EQ Gloss, the possibilities are endless. The variety of shade families create countless ways to personalize your client's look. The key to unlocking all the demi-permanent gloss has to offer is understanding the Shades EQ backgrounds.
A shade's background color is the portion of the color base that gives the shade its foundation. While the tone gives a shade its unique character, the background you use makes a huge difference on your client's end result. Shades EQ comes in three backgrounds: Black to Gray, Brown to Tan and No Background. Deeper shade levels contain deeper concentrations of Background Color. So, for example, Level 2N contains a dark brown Background Color while Level 3 contains a medium brown, and so on. Learning when and how to use each background will help you create the perfect formula for each and every client.
BLACK TO GRAY BACKGROUND
A black to gray background provides the cool foundation needed to diminish warmth. It is typically corrective and used to cancel unwanted orange and yellow tones. A background this strong can overpower overly porous hair, filling the hair and leaving strands darker than intended, so be sure to consider when selecting the right shade for your client. Shades containing black to gray background color are not recommended to be used alone on gray hair since non-pigmented hair is already gray.
Shade families include: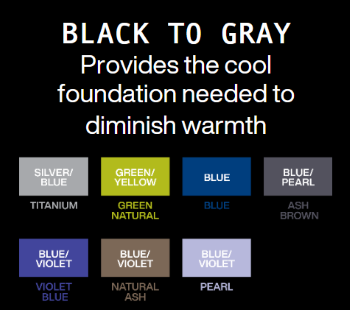 Look by @tialambourn_hair using 010T Bonder Inside Platinum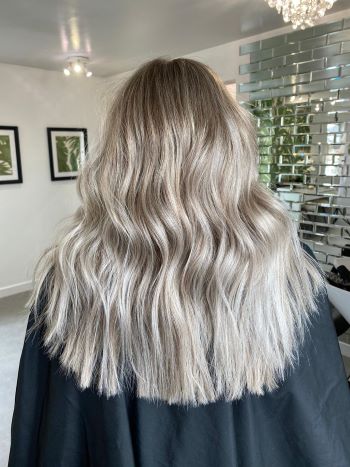 Check out this look by @live_love_dohair using 09V Platinum Ice, 09P Opal Glow and 08VB Violet Frost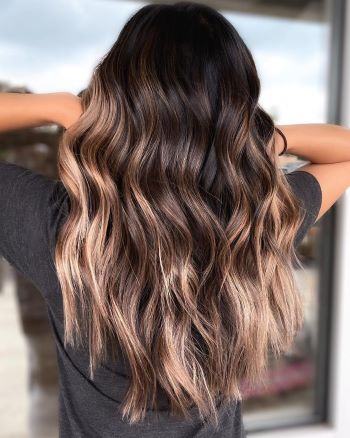 Check out this look by @rachel_redd using 010NA Marble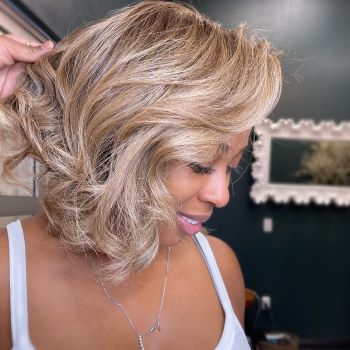 BROWN TO TAN BACKGROUND
Brown to Tan backgrounds provide the foundation needed for balanced, yet natural results. It is typically used to enhance tone and most likely produces warmer tones.
Another use for Brown to Tan Background shades? Gray Hair! This hair type is essentially the absence of brown and tan pigments, so this background is great to consider on graying clients. It can also be used on pigmented hair when trying to create warm natural-looking hair or balance the lightening at the scalp area.
Shade families include: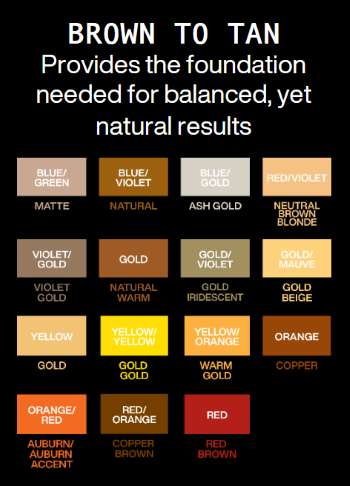 Check out this look by @sydneydelanaa using 07MDriftwood, 09MSand Dunes and 07NB Chestnut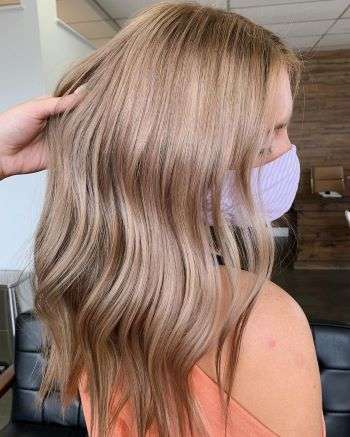 Check out this look by @hairbychrissydanielle using 09NCafé Au Lait and 09GI Hamptons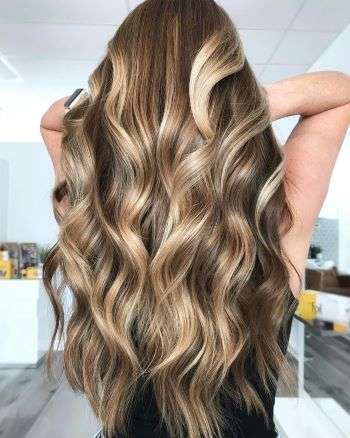 NO BACKGROUND
No background shades create the most true-to-tone results. Without a background foundation, these shades are pure reflect and provide the most vibrant results. This is ideal for bright fashion shades in the Copper family, in addition to heavy-hitting toners in Shades EQ's Violet and Violet Violet shade families.
Shade families include: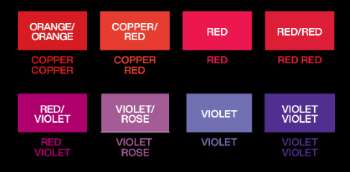 Check out this look by @brivincent_beautyartistry using 07CC Urban Fever and 08CR Sunrise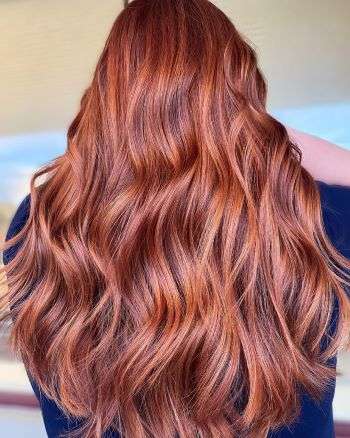 Check out this look by @adina_pignatare using 10VV Lavender Ice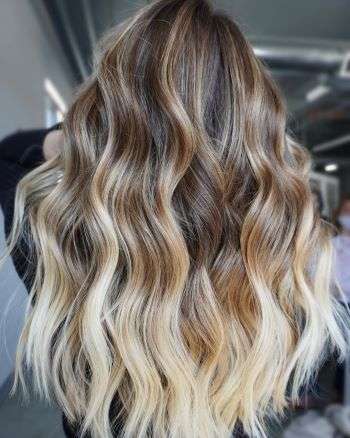 Check out this look by @mychaelabeauty using 07CC Urban Fever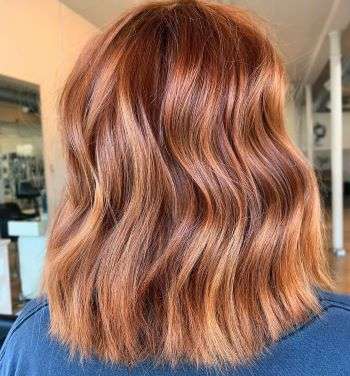 About Expert
Discover expert advice from Redken and the industry's most trusted artists and educators. Whether it's the latest, on-trend techniques or tips that will boost your business, they're here to make sure you reach your full potential!