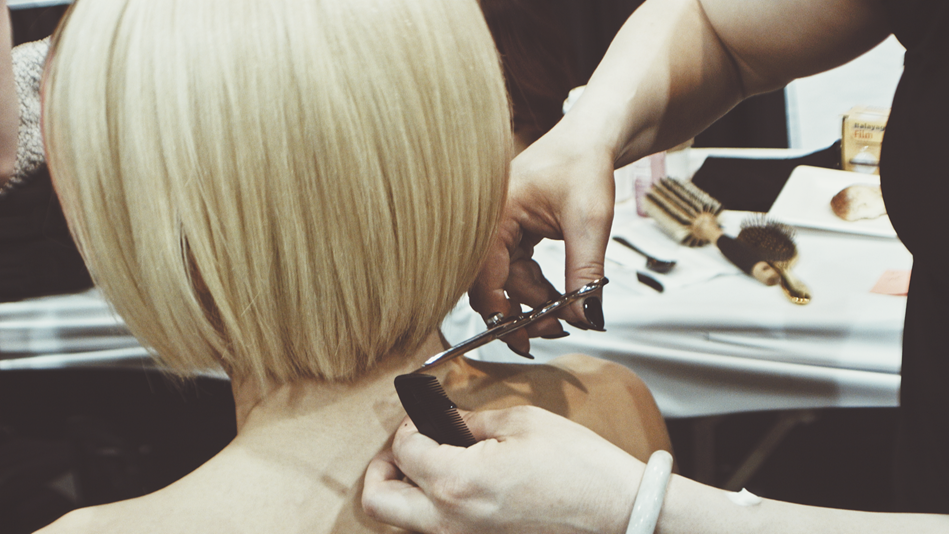 1. KASHO
Japanese for "Fire Master," Kasho shears are handcrafted from a special high-carbon stainless steel alloy. Using the art of the "shisho"—a highly skilled craftsmen who inspects each pair of pair of shears—and meticulous craftmanship results in creating a perfectly balanced and exquisitely sharp pair.
Ones To Try:
2. Design Master 8-Tooth Chunker
3. Design Folding Razor + Box of Blades Combo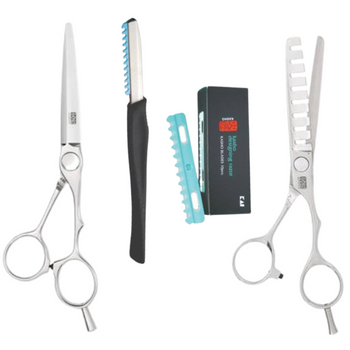 2. SHARK FIN
The Shark Fin Shear Company offers technologically advanced shears that are 100 percent hand-made from Japanese and Hitachi/Aichi Steel, which holds its sharp edge longer than steel. They feature a patented finger-fitting system to customize the shear to your exact ring finger and thumb diameter for a perfect fit that can alleviate hand pain.
Ones To Try:
1. Right Hand Pro Non-Swivel Black Titanium Cutting Shear
2. 15 Tooth Texturizer Super Swivel Rainbow + Cutting Shear Set
3. Left Hand 28 Tooth Thinner Rose Gold Titanium + Cutting Shear Set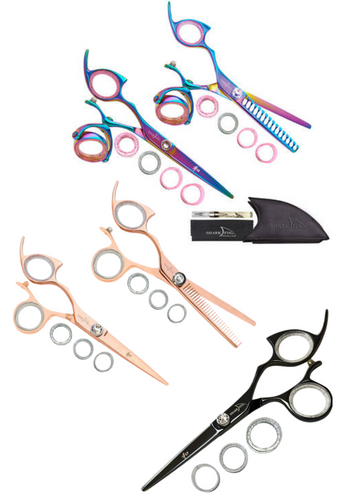 3. BONIKA
Each pair of Bonika shears are made to the highest standards of quality and technology, ensuring smooth action cutting with the sharpest edge that is perfect for wet or dry cutting. Bonika shears have many features, including ergonomic and comfortable handles, as well as a deep comfortable thumb twist.
Ones To Try: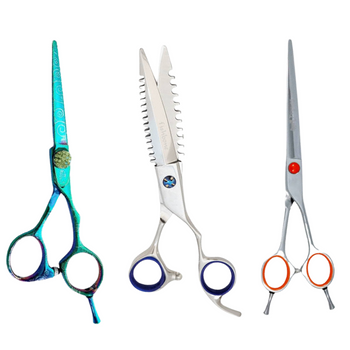 4. ZEN MASTER
Zen Master scissors are handmade by master Japanese craftsmen, using age old techniques combined with modern ergonomic design to create the best hair scissors for hairdressers. They specialize in personalized consultations with clients to match them with the best scissor for their needs. Their sheers have a range of features, including left-handed scissors, mountain ridge blades, and the ball bearing screw system.
Ones To Try: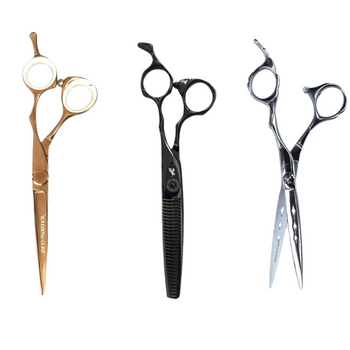 5. KARG
Founder Mike Karg is a passionate hairstylist, educator and scissor who was awarded the Reader's Choice Award for "Best Shears" in 2019. Every Karg shear is handcrafted out of Japanese proprietary molybdenum with cryogenic tempering to strengthen the metal to provide exceptional precision on wet or dry cuts.
Ones To Try:
1. K-23 EuroSlide 6" Thinning Blending Shear
2. K-Swivel Precision 6.25" Swivel Precision Shear
3. K-Soft Cut 6.1" Precision Shear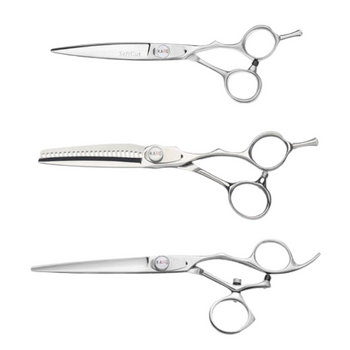 6. JAGUAR
Jaguar's use of state-of-the-art production facilities allow them to craft hair shears that meet the market's most ambitious requirements. The brand's tools have many features, such as ergonomic handles and an angled thumb ring for a relaxed working posture without pressure marks.
Ones To Try:
3. Student Kit NextGen RELAX Shears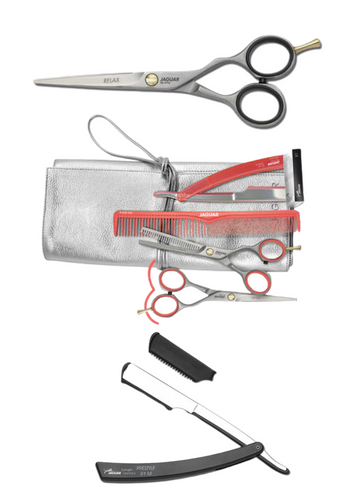 7. KENCHII
Kenchii is renowned for creating innovative hair cutting tools with diverse features, such as offset handles and an anatomical thumb design, perfect for small to medium size hands. Their level one materials ensure durability without a heavy price tag.
Ones To Try: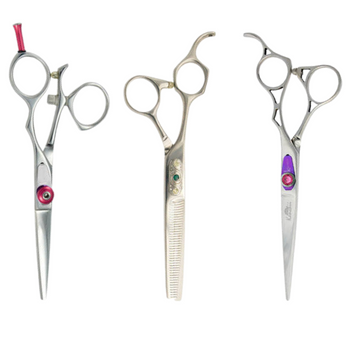 up next
SalonCentric Uplifts Black Beauty Excellence This New York Fashion Week SS 2024
SalonCentric Uplifts Black Beauty Excellence This New York Fashion Week SS 2024
Written by 
Sarah Dawson
Sep 18, 2023
Read time 5 min