This January, Pro Beauty Central and Pravana have teamed up to bring you 31 Days Of Color. This series will feature get-the-look and step-by-step tutorials from our favorite artists so by the end of January you'll have all the formulas, skills, and know-how you need to give your color clients the look they want in 2022. From pearly hues to bright neons and everything in between, check back daily so you can add each look to your arsenal.
For your more outgoing color clients who love face-framing highlights that pop, check out this Tropical Face-Framing Highlights step-by-step by Chelsey Ruiz (@bangmyhair).
Products Used:
Formulas:
Color Melt #1:
Color Melt #2:
Step-By-Step:
Section off 2-inches from the front hairline, then create a ½-inch section from that larger 2-inch section. This will leave you with two sections within one so that you can create two color melts.

Apply Color Melt #1 on the larger 2-inch section.

Then apply Color Melt #2 on the ½-inch section of "the money piece."

Repeat Color Melt #1 by applying on the ½-inch section of "the money piece."
Pro Tip:
Towel dry hair and apply PRAVANA Truity Thermal Blow Dry Cream for a smooth, soft blowout to really show off your newly created color canvas.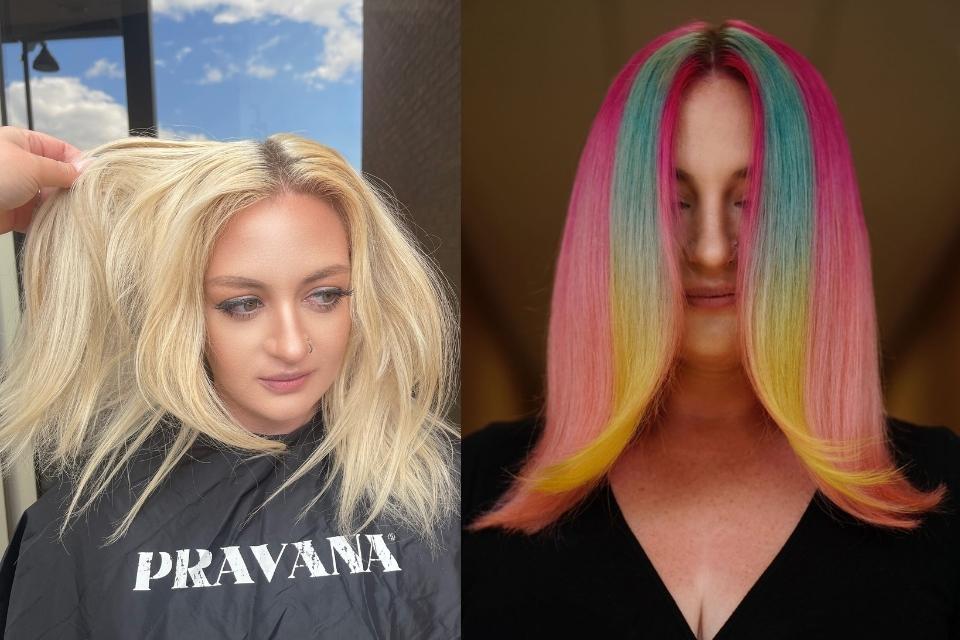 About Expert
Discover expert advice from SalonCentric and the industry's most trusted artists and educators. Whether it's the latest, on-trend techniques or tips that will boost your business, they're here to make sure you reach your full potential!