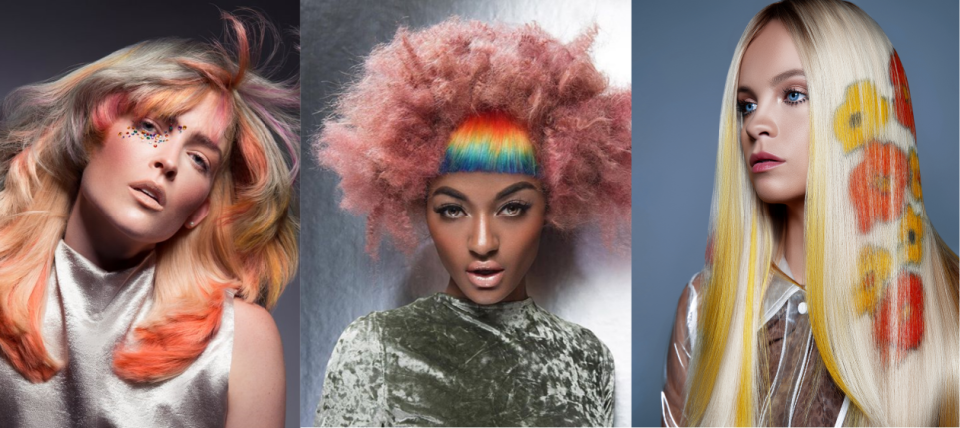 Source: Courtesy of Pravana
Who wouldn't want to win up to $5,000 USD for doing what they love? Pravana is calling all professional hair colorists to enter their 11th annual SHOW US YOUR ARTISTRY hair color contest, better known as SUYA. And this time around, they're taking it back to basics, offering cash prizes and Instagram-only entries for the original social media hair color contest.

From the beginning, Pravana launched the contest as a way to honor the stylist community on social media and give them a platform to shine. Over the years, the contest has grown into something even bigger and better than even they could have imagined. SUYA started as Show Us Your VIVIDS, a social media hair color contest gone massive with 1,000 plus entries, and quickly grew into one of pro beauty's biggest hair color contests.

And though the world and our lives are wholly different this year, Pravana is continuing their promise of celebrating artistry by taking the contest back to social media where they started 11 years ago, and awarding $20,500 in cash prizes to winners, with the grand prize winner walking away with $5,000 in cash. Plus, the contest is social distancing-friendly with mannequin-only entries versus live models used in previous years.

"We are thrilled to host this exciting, accessible contest opportunity for stylists to showcase their talents and ignite their creativity while also giving them the chance to put cash in their pockets after a tough year," says Pravana General Manager Michelle Chandler.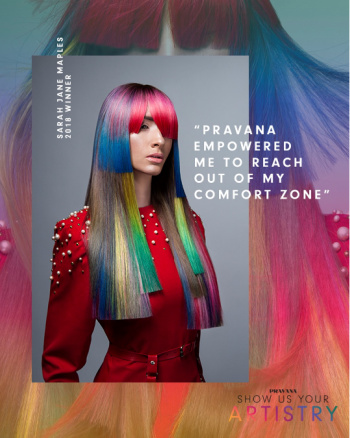 Source: Courtesy of Pravana

There are five categories to which you can submit to—and multiple entries in multiple categories is allowed:
* VIVIDS: Create an inspiring look using a minimum of one ChromaSilk VIVIDS, NEONS or PASTELS shade #SUYA2020VIVIDS
* ChromaSilk: Bring permanent and demi-permanent colors to life using a minimum of one ChromaSilk Permanent Creme Hair Color, VIVIDS Everlasting, ColorLush or Express Tones shade #SUYA2020CHROMASILK
* PURE LIGHT: Lighten up by using any PRAVANA PURE LIGHT lighteners #SUYA2020PURELIGHT
* Texture: Show off those twists and turns using any PRAVANA color product while showcasing natural or artificial bend to the hair #SUYA2020TEXTURE
* Video: Capture the journey and tell a story about your finished look in one minute or less #SUYA2020VIDEO

Here's how to enter:
* Entries must be on a mannequin, but extensions and hair pieces are welcome
* Must use PRAVANA color, care, and styling products only
* Must be a professional stylist located in the US, Puerto Rico, Australia, Canada (including Quebec) and Thailand
* Simply submit your entry via an Instagram grid post between October 26th and November 6th, 2020
* Valid entries must tag @PRAVANA, #PRAVANA #PRAVANAContest plus the hashtags #SUYA2020 and the corresponding #SUYA2020category:
* ChromaSIlk: #SUYA2020CHROMASILK
* VIVIDS: #SUYA2020VIVIDS
* Pure Light: #SUYA2020PURELIGHT
* Texture: SUYA2020TEXTURE
* Video: #SUYA2020VIDEO
* You may enter as many times and in as many categories as you'd like but you can only place in each category once.

The official judging will be voted on by the following panel:
* Influencer & BehindtheChair.com Visual Editor @shmeggsandbaconn
* PRAVANA General Manager Michelle Chandler
* International Education Director for Australia's Evolve Hair Concepts Anita Hindmarsh
* Influencer & Texture Specialist @kahhspence
* Pivot Point's Lead Educator Jason Russell

If you are in need a mannequin, tripod, and/or holder, Pravana has partnered with Pivot Point to give contestants 25% off with the code SUYA2020 on http://www.pivot-point.com/ Code is valid from 9/14/20-11/6/2020. If located outside of the US, visit www.pravana.com/SUYA2020 to see how to receive 25% off in other ways.

Winners will be announced in early December and featured on Pravana's social media platforms to an audience of over one million followers. For official rules on how to enter, category breakdowns, prizes and more, please visit www.pravana.com/SUYA2020.
About Expert
Discover expert advice from SalonCentric and the industry's most trusted artists and educators. Whether it's the latest, on-trend techniques or tips that will boost your business, they're here to make sure you reach your full potential!
up next
Hair Stories Episode 6: Multicultural Hair Care For Kids
Hair Stories Episode 6: Multicultural Hair Care For Kids
Written by 
SalonCentric Team
Sep 16, 2023
Read time  min