Get inspired by this stellar-meets-minimalist nail look by #ItTakesAPro Team Artist Karina Andrade (@glossy.studios) that's perfect for both your on-trend clients and clients who prefer subtle nail art.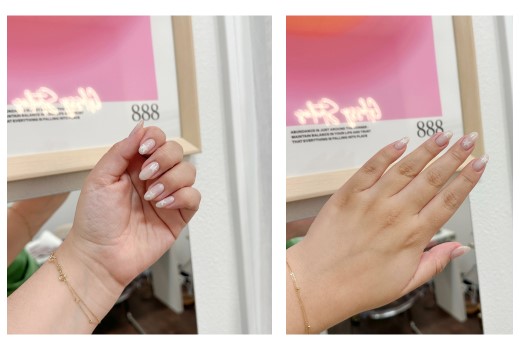 Products Used:
Step-By-Step:
Step 1: Buff and file the natural nail, then apply base coat.
Step 2: Apply two coats of Artistic Nail Design Gel Polish in Don't Sweat The Pink Stuff and let dry.
Step 3: With a thin brush, paint one star on the surface of each nail, using Gelish Soak-Off Gelish Polish in Sheek White and let dry.
Step 4: Finish with an application of a shiny top coat like Gelish Top It Off Top Coat.