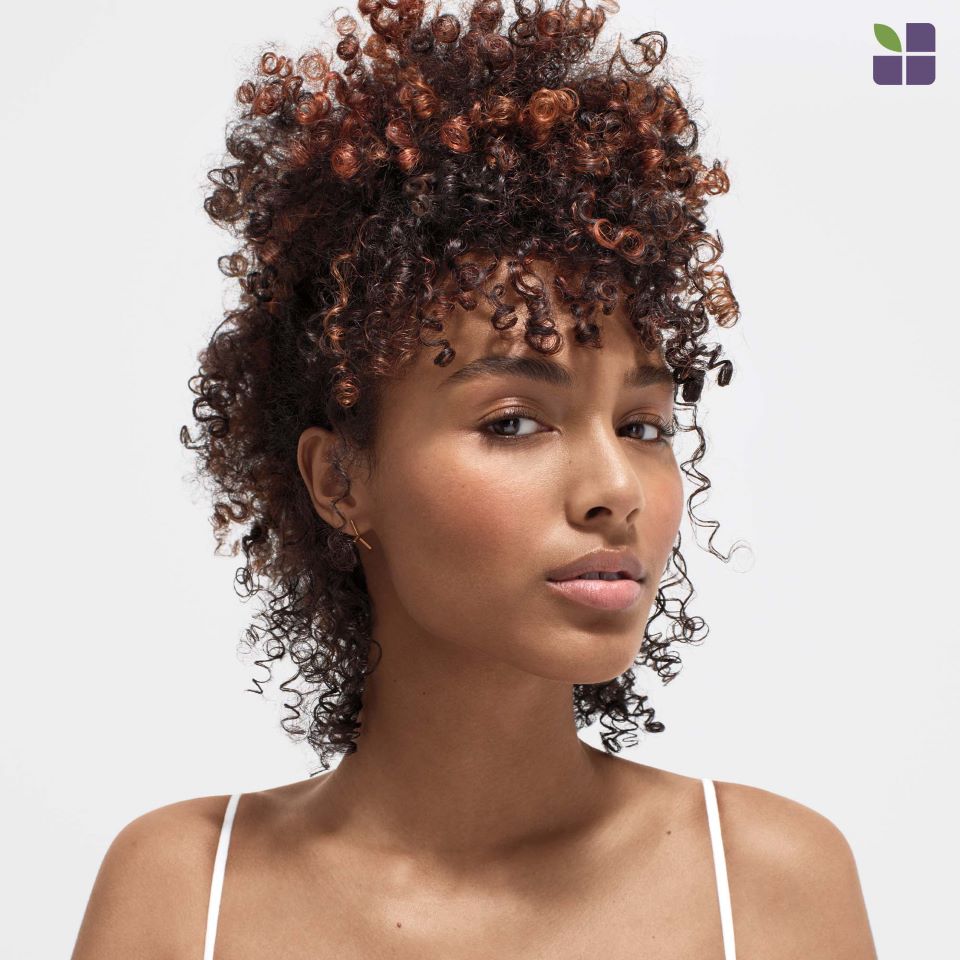 When it comes to dry hair, one approach does not fit all. Some clients need a little hydration, and some need a lot more. Are you recommending the right mix of products, and advice to your clients with dry hair? Here's the latest to help you keep every thirsty hair type topped up with essential moisture.
HOW DRY IS THE HAIR REALLY?
Diagnosing your client's dry hair situation is always the first step. In general, the symptoms are straightforward—dullness and frizz leading to lack of body and shine. However, some clients might exhibit more severe signs of dehydration, particularly if their hair is extremely thick, coarse and/or curly. These clients might lose curl definition and find they're unable to control frizz and restore shine, even with a moisturizing shampoo and conditioner.
HYDRATION CUSTOMIZATION
Biolage knows how to deal with dry hair, which is what makes the Biolage Hydra Source and Ultra Hydra Source collections go-tos for millions of clients with dry hair and their stylists. Here are a few Hydra Source hair care regimens for every type of dry hair.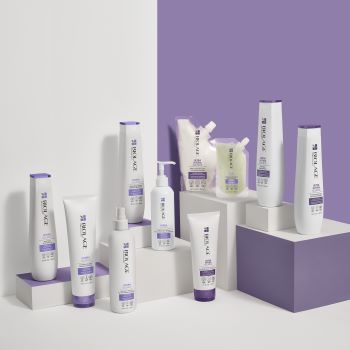 Everyday Dry
This is the client that needs regular moisture but doesn't want products that weigh the hair down. Basic dryness like this can usually be treated with a good, lightweight moisturizing regimen like Biolage Hydra Source Shampoo and Detangling Solution. If the hair isn't too fine or limp, you can swap out the Detangling Solution for Hydra Source Conditioning Balm. To control moderate frizz and fly aways, apply the Biolage Hydra Source Daily Leave-In Tonic or Daily Leave-In Cream before styling. These pre-styling formulas will also add shine, protect hair from environmental damage and regulate moisture balance.
Ultra Dry
Extra dry, coarse and/or curly hair types need extra moisturizing muscle. This is the time to turn to the Biolage Ultra Hydra Source collection. The Ultra Shampoo and Conditioning Balm drench hair in essential moisture while gently cleansing and conditioning. The duo is rich enough for thick, coarse and/or curly hair, leaving it softer and shinier. To seal the deal, the new Biolage Ultra Hydra Source Daily Leave-In Cream provides 72 hours of moisture retention and frizz control. It contains luscious cupuaçu butter, sustainably sourced from the cupuaçu tree found in the Brazilian rainforest. Cupuaçu butter offers the highest level of water absorption (124 percent more than shea butter) plus frizz control and defined curls. The cream spreads evenly so every strand is enveloped and protected.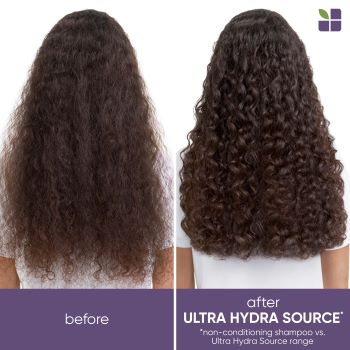 Dry Plus
To really reverse the symptoms of dry hair, you must go deep. As in deep conditioning. As in deep conditioning hair masks. Consider these formulas as booster shots of hydration, to support an ongoing hair regime. Dry hair can be quenched with a Biolage Hydra Source Mask or Deep Treatment Pack, applied in the salon and then once or twice a week at home. For extremely dry hair, the new Biolage Ultra Hydra Source Deep Treatment Pack really immerses strands in nourishing, hydrating ingredients, penetrating deeply into the hair. Add heat to any mask or treatment pack for a relaxing, spa-like experience and enhanced product penetration.
MORE TIPS TO COMBAT DRY HAIR
Of course, the best way to deal with dry hair is to stop it before it starts. Extreme dryness can be prevented by...
...using thermal tools with care. Dial down the heat on styling irons and blow dryers to the lowest setting possible to still be effective and always apply a heat protector before thermal styling. Also, show your client how to create air-dry styles that will give her hair a break from the heat.
...avoiding chemical abuse. Embrace hair colors and lighteners that treat hair with TLC.
...shampooing less frequently. Dry hair doesn't need to be cleansed as often as other hair types. If your client feels the need for a refresh between shampoos, direct her to a dry shampoo that will absorb excess oils and debris from the scalp and improve hair fragrance. She may also want to simply apply conditioner and restyle on "non-shampoo" days.
There isn't a haircut or color in the world that looks lovely on dry hair, so now is a good time to point your clients in the direction of customized hydration that will keep their hair looking its shiny, healthy best.
Source: Courtesy of Biolage
About Expert
Discover expert advice from Biolage and the industry's most trusted artists and educators. Whether it's the latest, on-trend techniques or tips that will boost your business, they're here to make sure you reach your full potential!
up next
What Stylists Should Know About Repairing Bonds
What Stylists Should Know About Repairing Bonds
Written by 
Biolage Education Team
Sep 22, 2023
Read time 5 min