While all hair sprays may technically look the same — clear, come out of a spray nozzle — don't let that fool you into thinking they actually are all the same. All hairsprays are not created equally, and Redken's hairspray offerings all have different, albeit equally awesome, uses and benefits.
"Most Redken hairsprays can be used on all hair types," says Redken Global Artistic Ambassador Sam Villa. "That being said, it is most important for stylists to understand the benefit that each hairspray offers. The concept of Levels of Control makes life so easy and it is what I love about Redken hairsprays and styling products. Within the collections, each product has a number that represents the amount of control it will provide. The higher the number, the greater the control."
According to Sam, Redken Styling provides the inspiration and product innovations to create any look – from lasting volume to flexible texture. To understand just how to use each of these products, and which hair types they're best for, here are his tips on how to use (… and sell) Redken's hairsprays.
Triple Take 32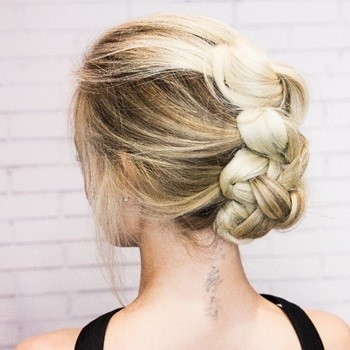 If you want touchable hair that stays in place without the crunch, Triple Take 32 is your best bet. It offers long lasting hold without being too harsh, and is perfect for finishing off and smoothing out a look. For maximum results (as pictured in this image) start with Fashion Work 12 and layer Triple Take 32 on top.
Control Addict 28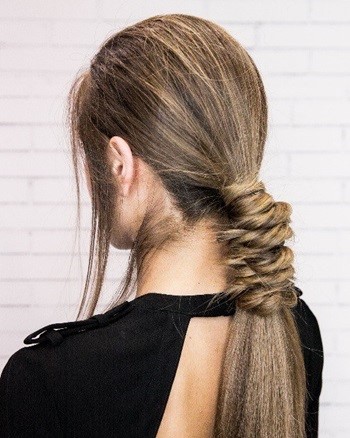 Looking for a polished style with maximum control? Opt for Redken's best-selling hair spray, Control Addict 28. It offers an extra-strong hold and fights humidity for up to 24 hours without leaving residue or flaking. It works best for smooth ponytails, like the one pictured above, and gives a sleek finish.
Quick Tease 15
Quick Tease 15 works for all hair types, but it's real selling point? The fact that it's the perfect backcombing spray for a fast drying, firm hold. It applies as a horizontal mist, designed to create lift at the roots.
About Expert
Sam Villa is changing the industry one hairdresser at a time! Whether he's teaching in a hands-on class, on the main stage, or reaching his millions of social media followers, Sam changes people. As the 2017 NAHA Lifetime Achievement Award Winner, he is known for doing things differently to challenge, inspire and motivate. His encouragement to stylists is unrivaled, as he genuinely wants each one of them to reach deep to identify how they can make a change to promote their own growth. His talents stretch far beyond his brilliant cutting and finishing skills; his business tips help stylists think about how they speak to their guests to add value behind the chair. "Sharing is the greatest gift we can give one another…to help each other grow and prosper, we all need to pay it forward," says Sam. With consistent research and a respect for essential techniques, Sam is always on the move for new and unconventional ways of cutting and finishing hair. He shares his knowledge with stylists with the hope that they too will share with others to enrich the industry. Sam is co-founder of the Sam Villa® brand (Allvus, LLC), serving both stylists and consumers with tools including brushes, combs, thermal tools and shears/razors.